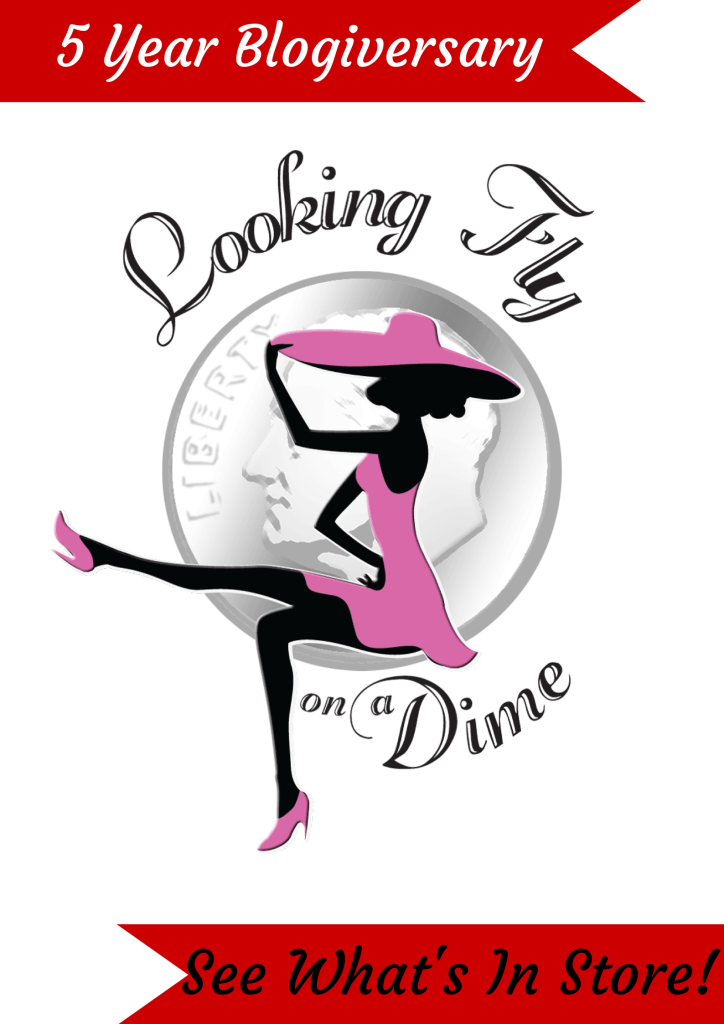 5 years. Yes. Five. Whole. Years. I can't believe Looking Fly on a Dime® celebrates its fifth blogiversary today. I started the site after being laid off from my job at a fashion magazine and I had no idea this little website would lead to repeat appearances on the Today Show, Nate Berkus Show and a correspondent gig for a local NYC station.
It's been a great five years and I'm excited for what's to come. Besides my
thrift shopping ebook
that's being released next week, you'll see some new and revamped "old" features coming to the site.