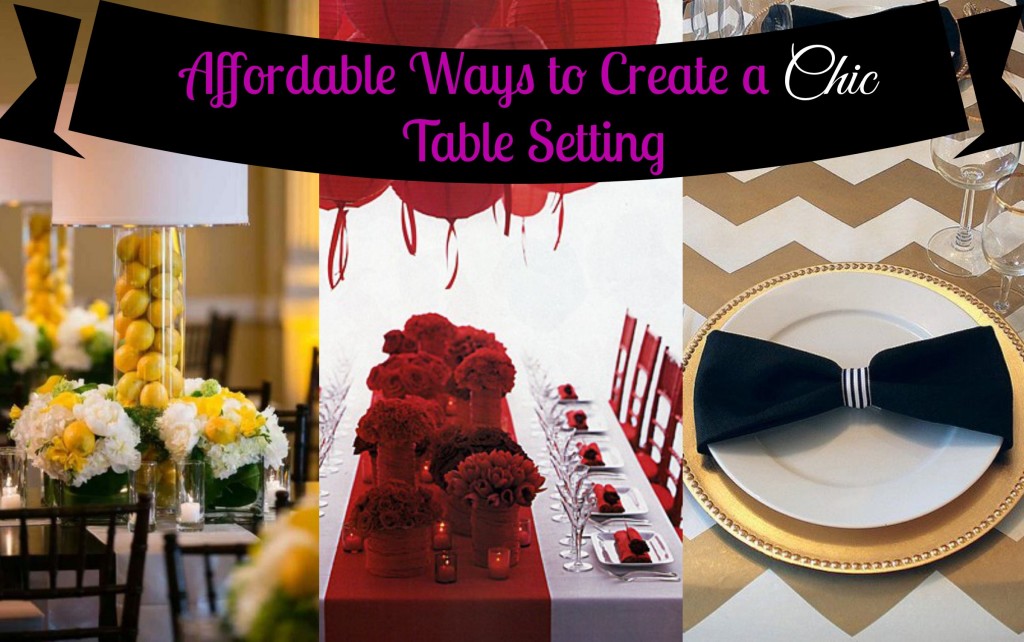 Tablescapes are more than a simple dinner setting, they are a work of art. Not only are they the focal point of a room, but they also give the hostess an opportunity to display her personality and sense of style. And I'm sure you know designing a beautiful table setting can be costly.
Here are a few tips that will allow you to create a successful design for your next party without breaking the bank!
Use Wrapping Paper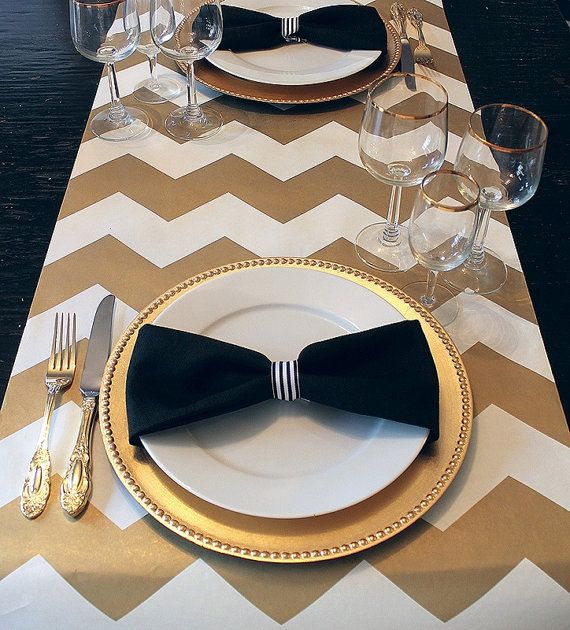 A good way to incorporate style into your tablescape is by using a table runner. While more elegant ones can be rather pricey, try an alternative like wrapping paper. Not only can it be cut to whatever size suits your table, it makes for easy cleanup. No more worrying if the Raspberry Vinaigrette dressing that spilled will stain the cloth! Our Vintage Bliss has this paper runner and more available at their Etsy shop.
Make a Custom Centerpiece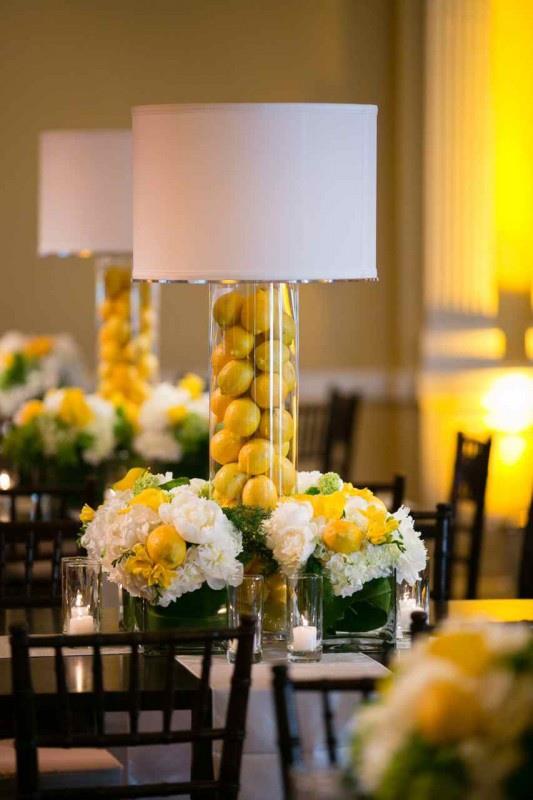 The centerpiece is one of the most important parts of a successful tabletop design. But don't be fooled into thinking you have to buy some expensive conversational piece. You can easily make one with things from your very own kitchen! Lemons and limes always make beautiful displays. Just remember if you use more than one display, make sure to vary the heights. Having some tall and some short add to the visual impact and balance. Another way to save on a centerpiece? I usually get my glass cylinder vases from Dollar Tree.
Add Intense Color
This can be achieved several ways. The most obvious is by using décor of a specific color palette, whether it be the centerpiece, the place mats or the dishes. Another way to incorporate color is through the food. Just about anything you serve will "pop" against white dishes.
Don't Forget About the Ceiling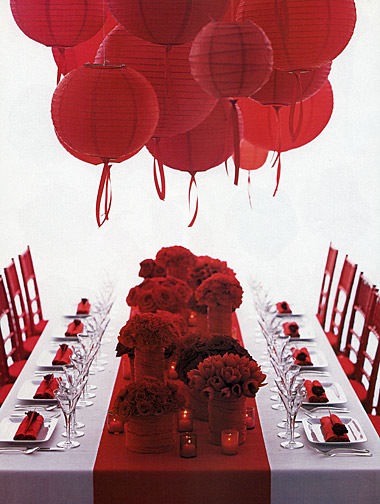 One part of the room that is often forgotten about is the ceiling. If your table is not directly underneath a light fixture, hanging some paper lanterns from the ceiling can add an elegant touch. Since they're light weight, you can easily secure them to the ceiling with tape. Check out Party City to find some that will compliment your design.
Also check out Martha Stewart Weddings for step by step instructions on how to create a hanging honeycomb globe like the one below.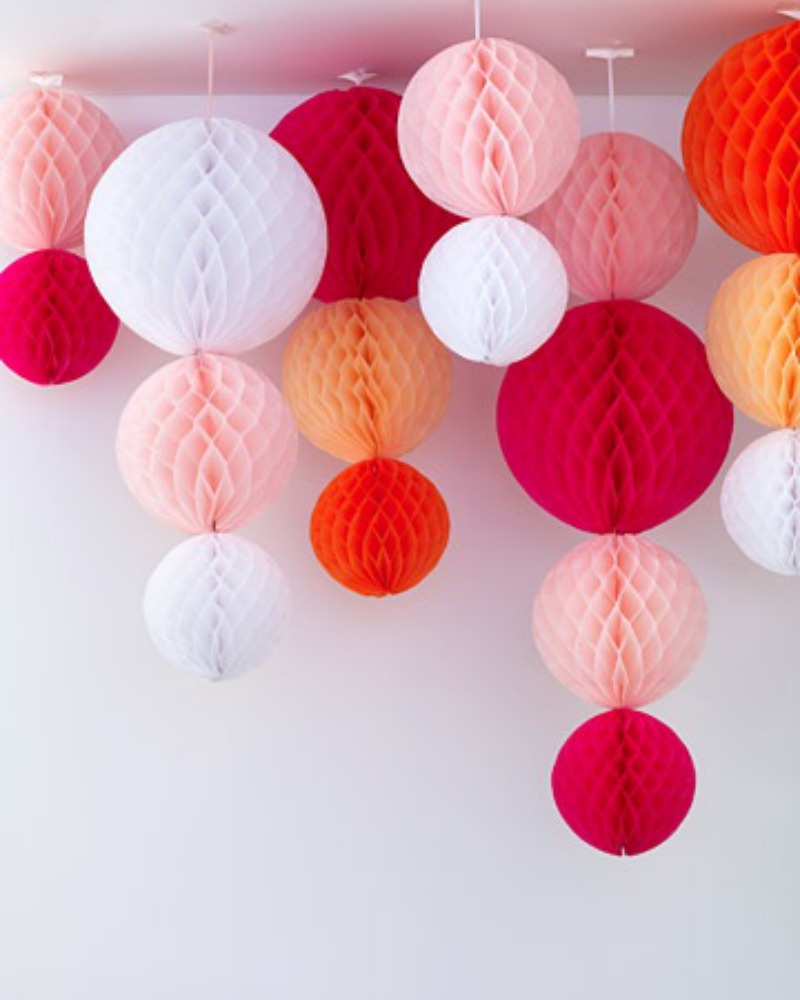 For more inspiration visit my All About…Tablescapes Pinterest board.
How do you save costs when it comes to decorating? Do you have a favorite cheap, thrift or DIY idea for creating a chic table setting?
About the author: Tay Singleton is an Interior Stylist and Life & Style blogger who lives in Nashville, TN. Her love for color, texture and patterns is translated to her designs as well as her personal style. She releases all of her creative energy into her blog, Sassy Meets Classy. You can also follow her on Pinterest.