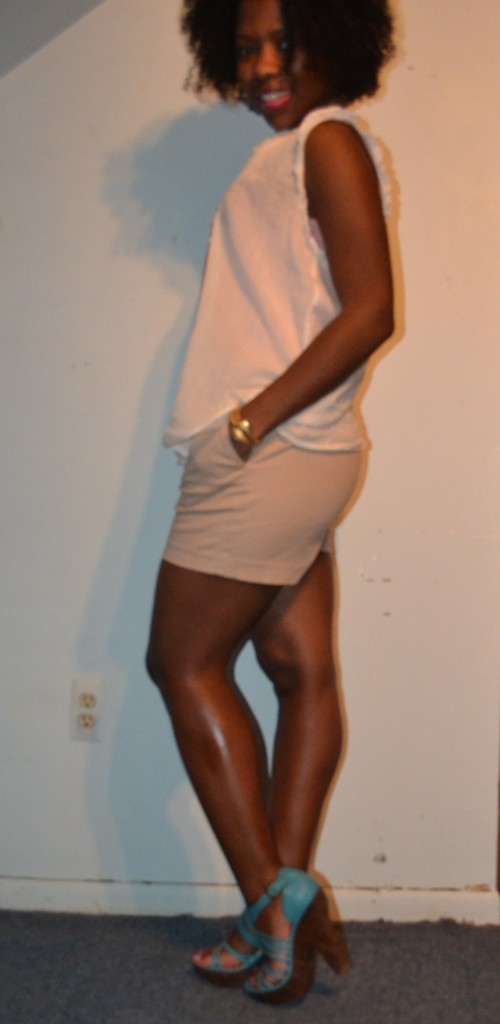 I'm gonna let you in on a little secret. I hate shorts. Well, at least I used to anyway. Though I love a skirt or dress, I just felt my legs looked chunky and stumpy in shorts. Until last summer, I hadn't worn shorts in years.

I loved a pair of Banana Republic shorts I thrifted, but I wasn't super confident about wearing them. However, that's all changed this year. I actually wore a pair of shorts and felt super confident. Maybe it's a product of my NY Lean 25 workouts or I'm just letting go of foolish insecurities, but either way, I felt good.

The NYC weather decided to skip spring and head straight for summer, so this was the perfect week to show off my gams. I opted for an easy breezy look with some fly accessories to top it off. The clothing costs less than $2 since I thrifted them from the Goodwill Outlet where items are priced at $1.69/lb. But the accessories were the real show stoppers.


I love this gold plated bracelet I purchased during the first Adventures in Thrifting.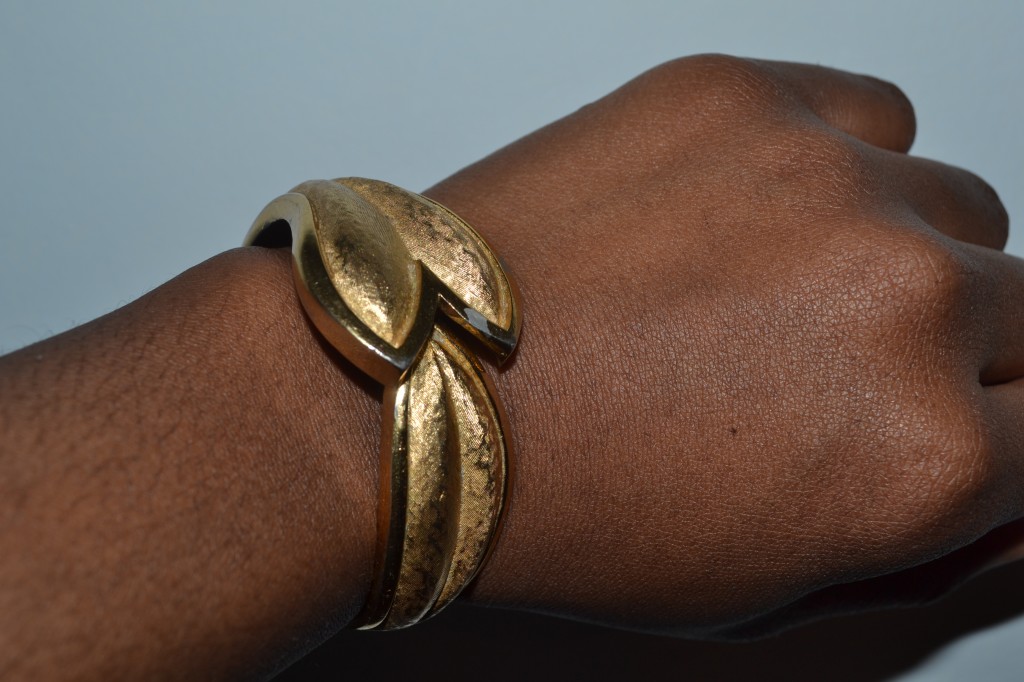 The unique design caught my eye but when I opened the clasp it revealed a watch. How cute!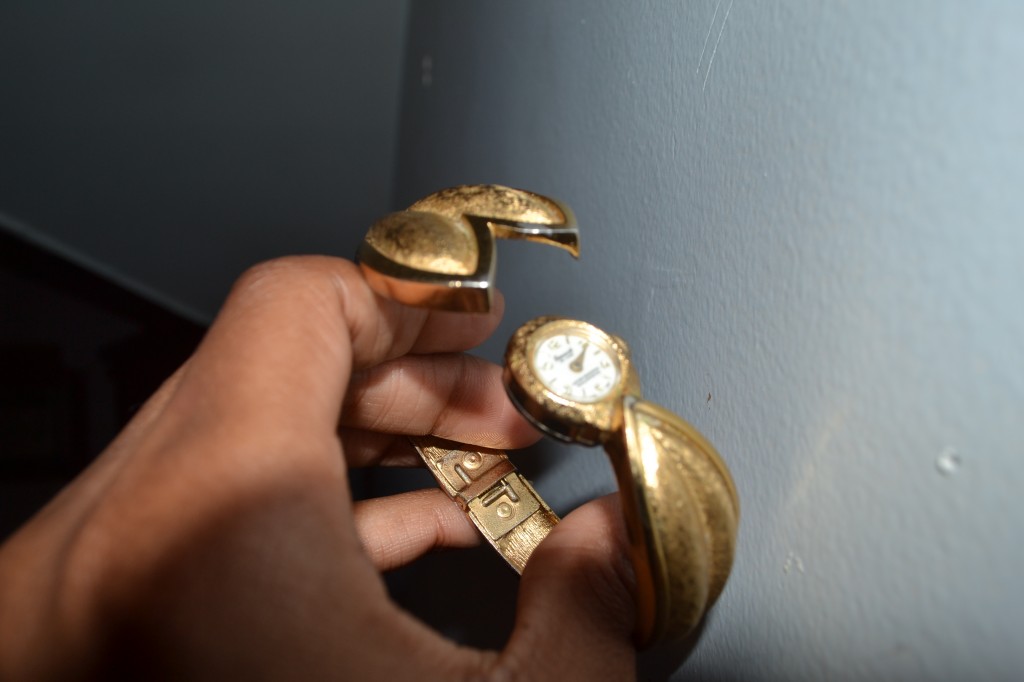 I've been dying for the weather to finally allow me to wear these platform sandals from DSW. The turquoise straps and carved wooden heel are sick. And they're surprisingly comfortable to walk in.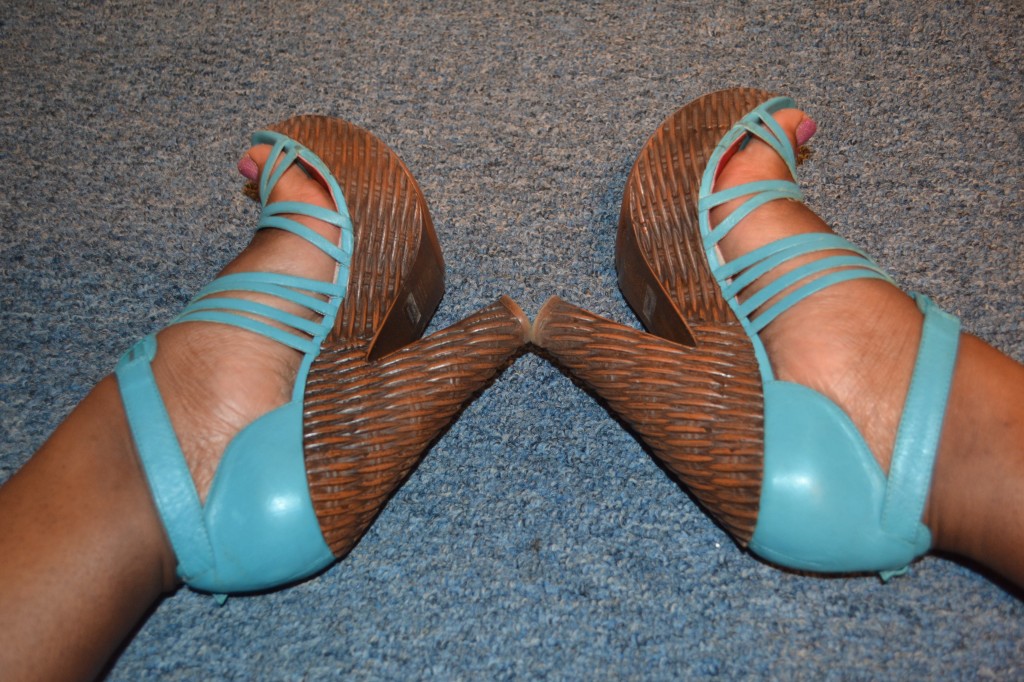 And I'm absolutely in love with this extra long beaded necklace I picked up from Goodwill's new Greenwich Village location. It was $20, but oh so worth it!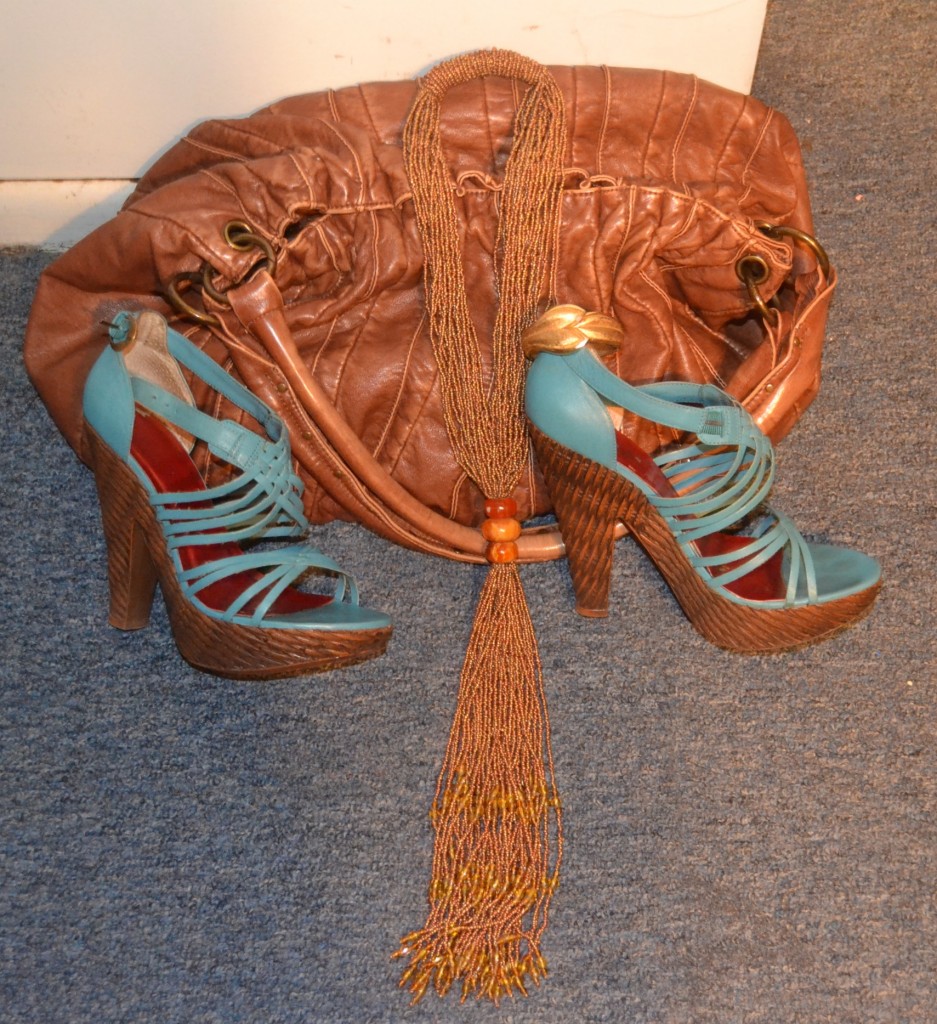 Though my heels were comfy, I had a spare pair of flats in my oversized bag. I love a massive bag that lets me carry my books, planner and all the unnecessary girly items I feel naked without.
Breakdown:
Shirt: Banana Republic, thrifted for $1
Shorts: Ann Taylor, thrifted for $1
Necklace: thrifted for $20
Bracelet: thrifted for $5
Shoes: DSW, $45
Purse: Urban Outfitters, $30
Week 39 of my Thrifty Threads 365 challenge (a full year where I only buy second-hand clothing) is down. Only 13 more weeks to go!

So, I've finally embraced wearing shorts. No I don't have mile long legs, but who cares?
We all have a body part we're not too fond of for whatever reason. But I say, screw that! Love it, embrace it.