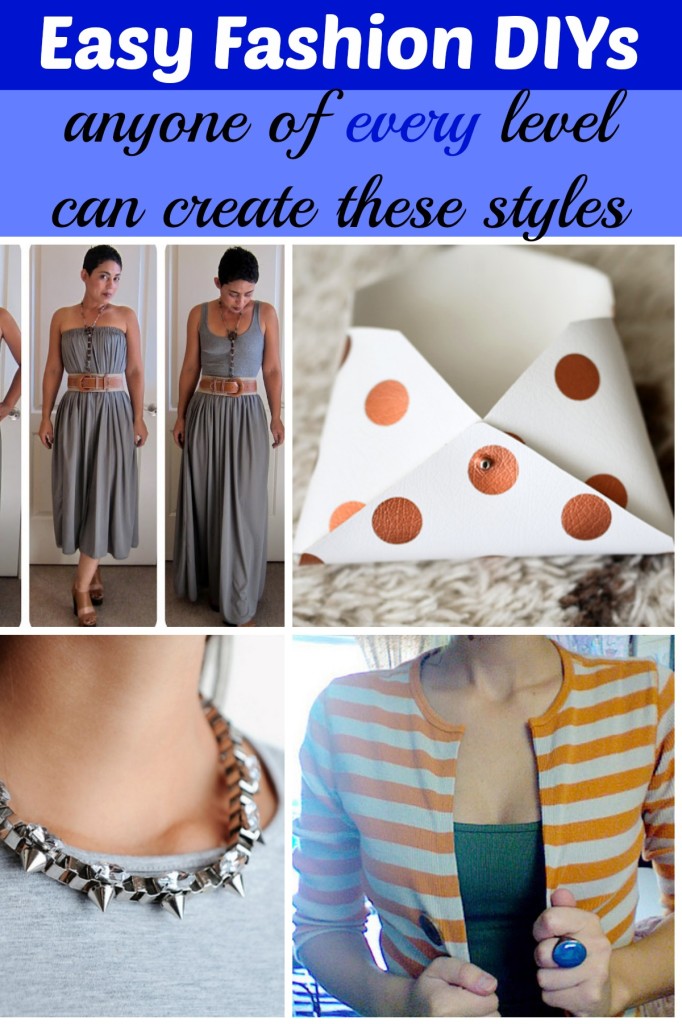 Let's face it, some DIY projects look great, but they're super intimidating and time consuming {remember our
Pinterest DIY Fails
post?!}. 
But you do not have to be a seamstress or designer to make fashionable pieces that show of your unique style. You can make adorable and chic clothes and accessories with these easy and creative tips.
Check out four clothing and accessory DIY's anyone can do.
Maxi Skirt
This tutorial for a maxi skirt includes easy to follow instructions. And what's better? The maxi skirt can even double as a dress! Check out Mimi G. Style's
DIY maxi skirt
tutorial.
Polka Dot Clutch/Pouch
I thought this was a cute and simple idea for an accessory. This can be used as a day clutch or even an alternative to a wallet. Also, need a gift idea? Why not give a beautiful handmade, one of a kind accessory? Check out the clutch DIY project 
here
.
Studded Box Chain Necklace
I am a
huge
fan of DIY jewelry. It's so much fun to wear something you created with your own two hands. This gorgeous necklace instantly adds edge to a dressy look. See the step-by-step instructions on
A Pair & a Spare
.
Repurposed Cardigan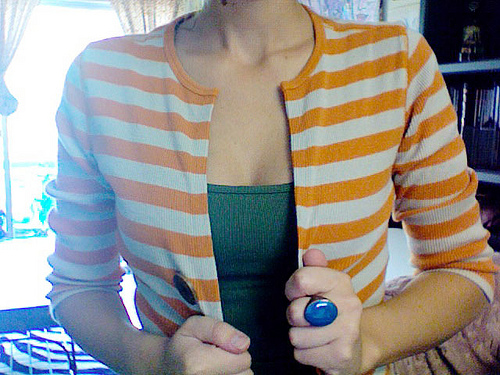 One of my favorite DIY projects is taking something old and making it new. That's exactly what you can do with a shirt or sweater you've had for years and convert it into a cardigan. See how to resuscitate an old shirt with
Easily Dunn's tutorial
. All you need is a pair of scissors and hem tape.
Do you prefer buying clothes and accessories or working a little DIY magic? Have you tried any fashion DIYs lately? 
About the author: Gabriela Penaherrera is a aspiring fashion journalist who loves to shop, travel and spend time with loved ones, especially her dog Rigby. You can check her out on Tumblr or follow her on Twitter @Gaby_Penaherrer.