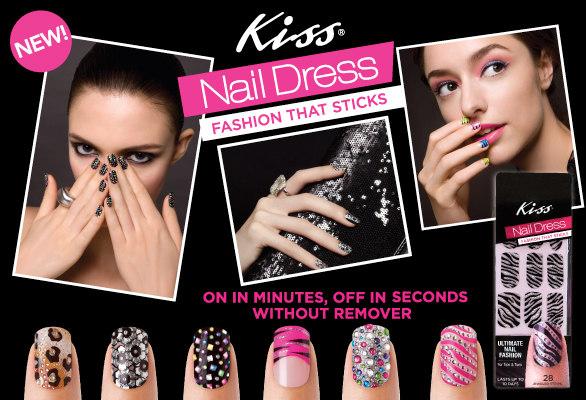 I love a fly design on my nails but I have little to no patience to wait for them to dry. I'm such a busy body that keeping my hands idle is a serious challenge. And if I give myself a mani at night, which I typically do, then I usually wake up in the morning with imprints from my sheets on my nails.
So while at the beauty supply store a few weeks ago, I was anxious to try
Kiss Nail Dress
stickers. Just like the
Sally Hansen Salon Effects
, they're stickers that give you a funky design like Minx, but there's no drying time and they last up to 10 days. I
tried Salon Effects
last year and I really liked them. Kiss was a few bucks cheaper than Sally Hansen so I wanted to see how they compared. I was looking forward to giving myself a $6 manicure that required no drying time.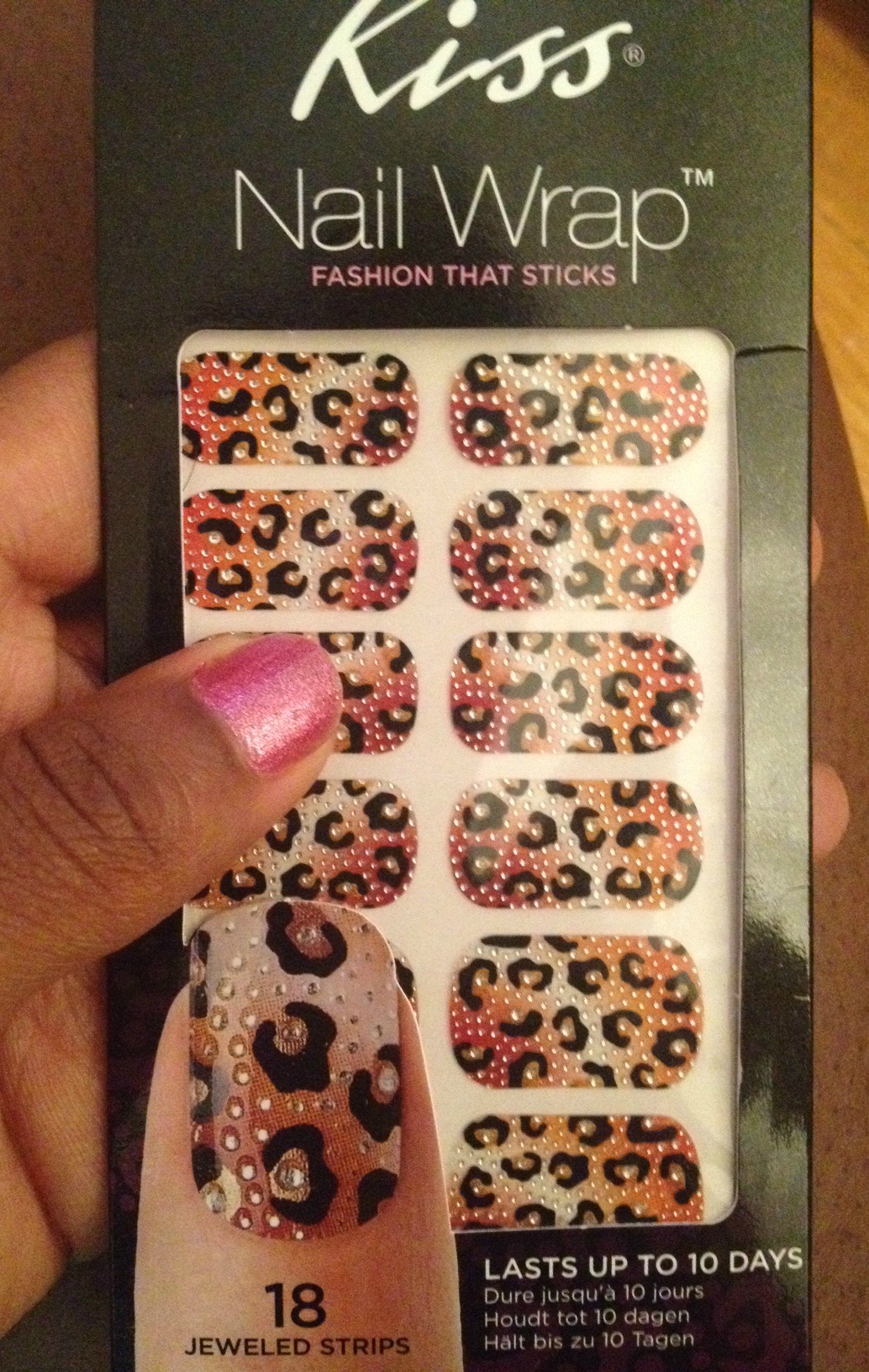 I chose a leopard and rhinestone design and just like the Sally Hansen ones, these were easy to apply. Simply find the right fit for your nails, file off the excess and you're done. The final process was  around 15 minutes. They look great either as a full set or an accent with your favorite polish.
The application was easy but the true test would be how well they held up. I was pretty pleased that I noticed little to no wear and tear for a few days. But by the sixth day, I saw some peeling on my index and thumb and by day seven, I was ready to take them off.
One thing that's different with the Kiss nails versus Sally Hansen, is the removal process. The Salon Effects come off like regular polish, with remover. But the instructions for Kiss just tell you to simply peel them off. This kind of concerned me at first. I wondered if they would be easy to peel off or if the adhesive would be challenging and possibly damage my nails.
Luckily, they peeled off without a problem, as the adhesive had loosened over a few days. There was a bit of glue left behind on my nails, but that easily came off.
Final Verdict: I'd definitely use the Kiss Nail Dress stickers again. They're cheaper than Sally Hansen but worked just as well.
You can find Kiss Nail Dress at your local beauty supply, drugstore and check
online
for more info.
Have you tried Kiss before? How'd you like them? If you've tried Sally Hansen as well, how do they compare?