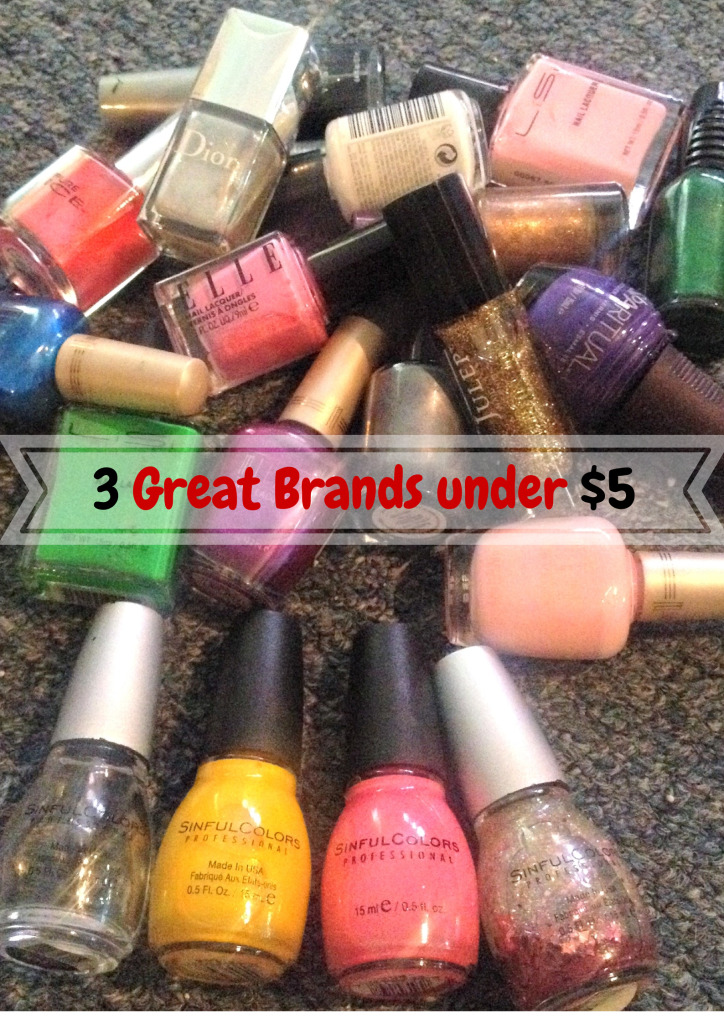 Yesterday the beauty world took an audible gasp as Christian Louboutin entered the world of beauty. The brand, known for its iconic red bottom shoes, launched a line of nail polish {additional beauty products are on the way}. Oh, but did I mention the polish retails for $50? Yup, 50 bucks for a teeny bottle of
Louboutin nail polish
.
If you're not into spending a ton of money on nail polish, check out affordable beauty brands that feature amazing polish that stands the test of time.
Since I prefer doing my own manicures at home, I'm pretty familiar with cheap nail polish that has some lasting power. You won't spend $50 or even $5 on these.
I've been a huge fan of
Sinful Colors
for years and with a $1.99 price tag, who wouldn't be? I can always count on them for bold, in your face colors. And according to
Consumer Reports magazine
, the $2 Sinful Colors polish lasts longer and was chip-free, compared to a $27 bottle of Chanel polish.
I remember when all of
Wet n Wild nail polish
was just 99 cents. While some of the prices have gone up a bit, you can still find a bottle for less than $2. From the MegaLast to Wild Shine and my personal favorite,
Wet n Wild Fast Dry
, they're worth checking out. I was skeptical about the Fast Dry, but it actually dries quickly, which is great for someone like me who can barely sit still as my nails are drying.
Finally, another drug store nail polish I'm loving is
Milani
. Their new Color Statement nail lacquer retails for just $4 and has close to 40 shades. I haven't tried the Color Statement yet, but their Nail Lacquer and Neon collections get my stamp of approval.
Have you tried any of the polishes above? What's your favorite nail polish under $10? Would you give the $50 Louboutin nail polish a try?