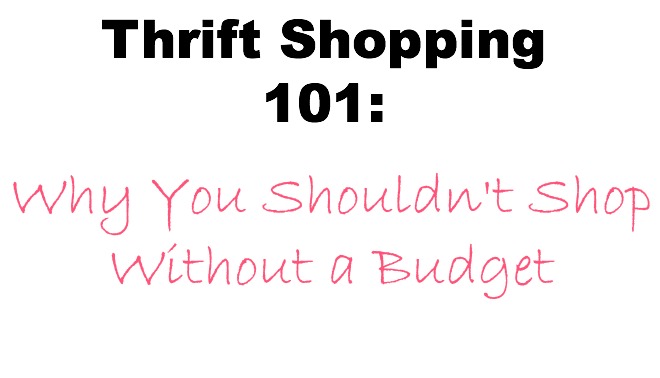 Last weekend I hosted my first Adventures in Thrifting thrift shopping tour of the season and it was a blast.
While helping a few readers update their wardrobe and inject some serious color in their closet, I managed to snag a few pieces for myself from Goodwill and Salvation Army.
*check back next week for my small thrift shopping haul*
As I reached the register at Goodwill, I realized I didn't set a budget for myself. Though I spent less than 30 bucks, I could have done major damage. I committed a thrift shopping no-no.
When thrift shopping, it's super important to have a concrete budget.
People tend to nix a budget when thrifting because the prices are so affordable, but that's exactly why you should have a budget.
Remember my post on the amazing-ness, yet vortex-like affect of the Target dollar bins? When you see such low prices, you tend to stock up on everything. Stuff you don't want. Or even need. And that's when you get in trouble. I once spent $70 at Salvation Army because I couldn't narrow down my purchases. When I got home I felt silly that I spend almost $100 at a secondhand shop and I can't ever remember what I purchased.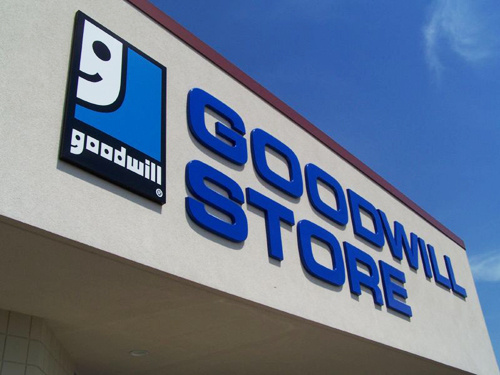 Having a budget makes you more discerning about what you'll actually buy. It's not enough to purchase a garment because it's "cheap." Also, when you're going from store to store, you never want to blow your cash in one spot, as you never know what you'll find at the next place.
But what do you do when you find so many great items and you just have to have them all? Instead of purchasing a LBD because it's just $3, buy it because it's beautiful and you don't have anything like it in your closet. Whether your budget is $30, $40 or $50, it'll keep you in check and make you justify every purchase instead of tossing anything that catches your eye in your cart.
Since most thrift stores now accept credit and debit cards, bring cash, which ensures you won't go over budget. And check out some of the Thriftspiration subjects who suggest walking in to a thrift store with a general idea of what you're shopping for, so you don't go overboard.
Do you set a budget while shopping? If so, how much do you allow yourself to spend? What's the most you've ever spent while thrifting?