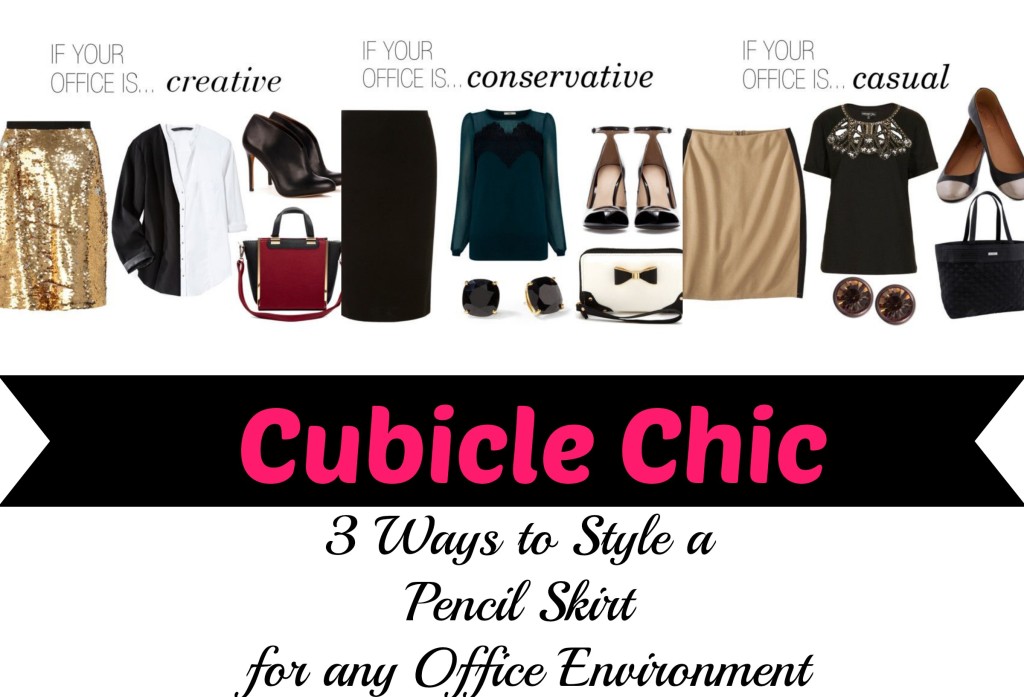 Dressing for the office does not have to be drab and boring when on a budget. I love to incorporate trendy alternatives in place of the classic office staple. A pencil skirt is a timeless silhouette and universally pleasing on all body types, making it a favorite among all office environments. Blending in is the last thing you want if you're looking to score that promotion!
So here are a few affordable pencil skirt looks to guarantee you out shine your competition.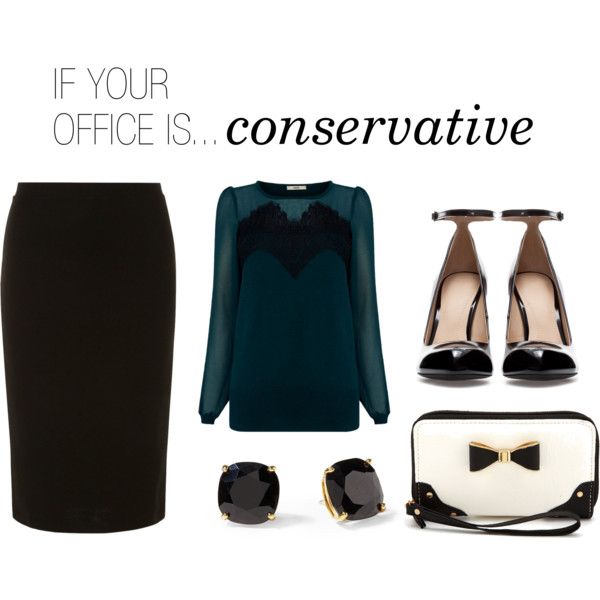 skirt / blouse / earrings / heels / bag
You want to look appropriate, but not stuffy. You can never really go wrong with a neutral color palette – a black, beige, navy or grey skirt is ideal. Keep the length at or below the knee and add touches of glitz and glam with a lace top and sparkly studs. Refrain from bearing too much skin, stick with a high neckline and long sleeves. This look is feminine without being too bold, perfect for a conservative office.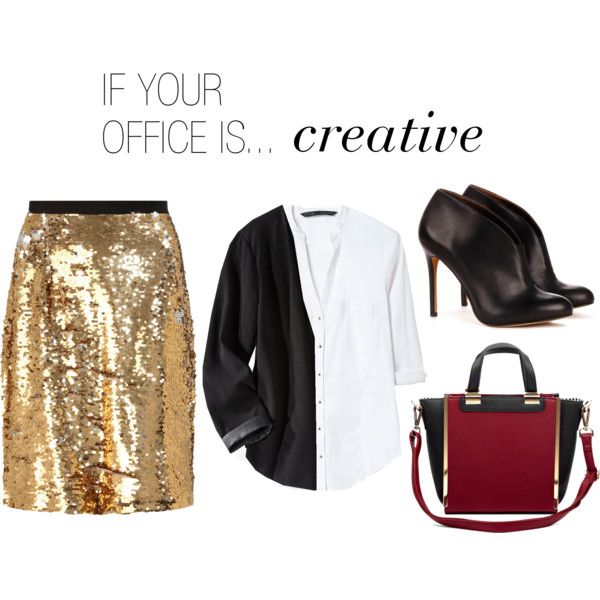 skirt / blazer / button down / booties / bag
Your coworkers are expecting you to be unique. Be a little daring, but be sure not to overdo it. Have fun with trends like a sequin pencil skirt or leather trimmed blazer. Choose well fitted and tailored pieces to keep the ensemble looking chic and not cheap. Offset the sexiness of the sequins with a traditional staple such as a white button down. This look is perfect for a creative environment where your individuality is an asset.
skirt / tee / earrings / flats / bag
You want to look laid back but definitely look the part. Incorporate casual pieces like a denim or khaki pencil skirt and tee. Spruce things up with accents and embellishments. A jeweled collar and metallic flats are perfect for a touch of sparkle. Who said you had to sacrifice comfort for style?
What type of office environment do you work in? How do you/would you rock a pencil skirt to really showcase your style but still remain professional?