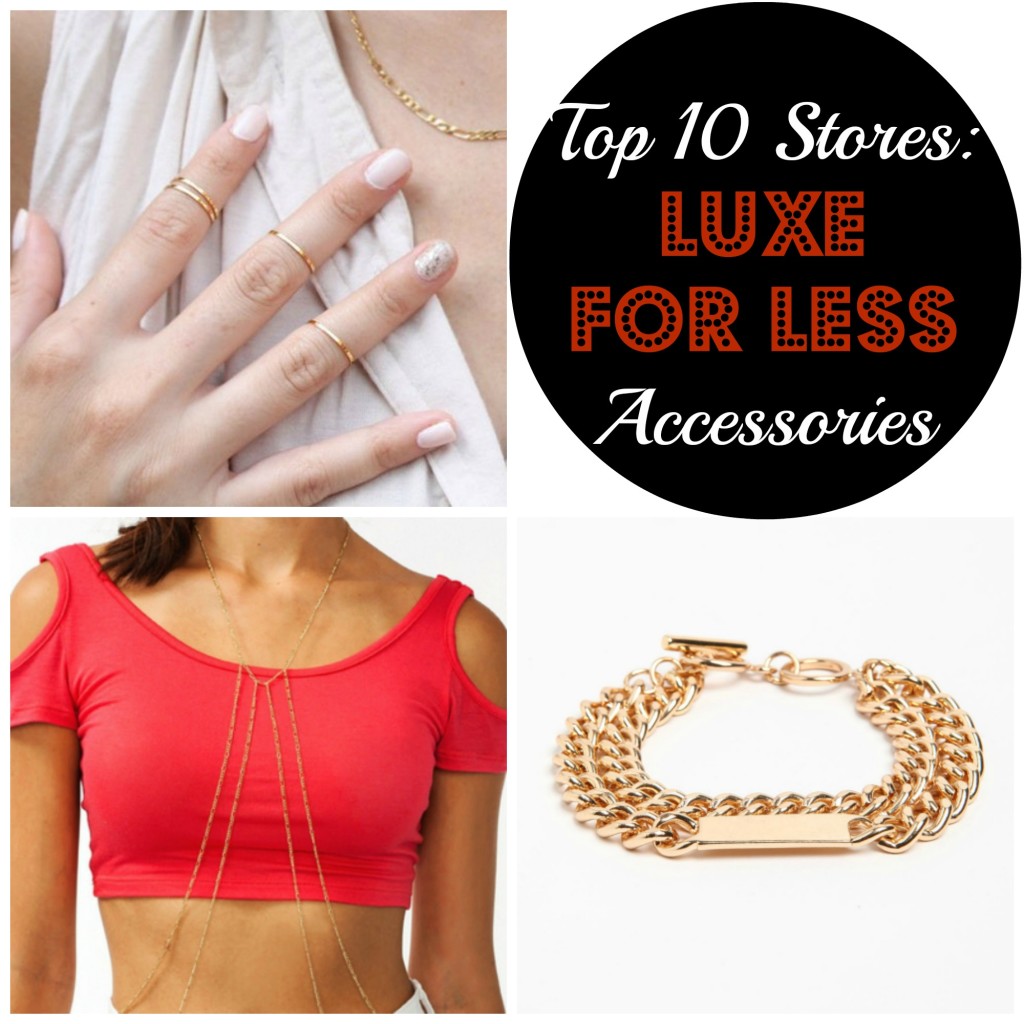 Did you catch Rihanna's interview with 
Vogue
? In case you missed it, Rihanna mentions she gets her jewelry from… Claire's! Yes, that teenybopper store that pierced your ears back in the day.
I've gushed about Rihanna's jewelry for years, only to find out it's affordable. In honor of her
Vogue
interview, here's a compilation of some fabulous stores to score luxe for less jewelry.
The watch selection at Charming Charlie is both affordable and on-trend.
Go Jane has loads of affordable jewelry and an especially nice selection of trendy body chains!
If you're looking for cheap and vibrant color pieces, this is the place to go!
A'gaci offers really unique designs for every occasion.
Looking for bangles and bracelets? This is your store.
Lulu's has really fun and affordable statement jewelry with a boho feel.
Amazon is a jane of all trades! Search almost any type of jewelry on Amazon and you'll find something inexpensive.
Love this store because of the large earring selection.