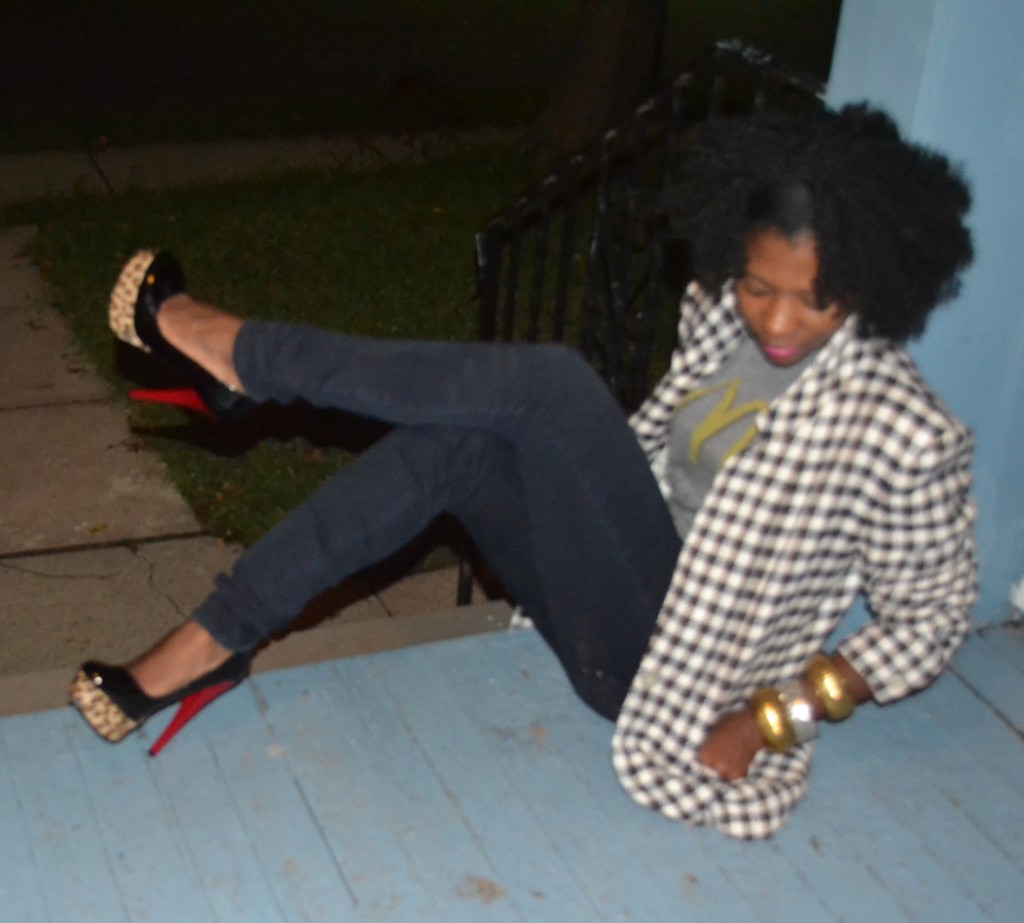 Sigh, it's Fashion Week in NYC. Although I have a style blog and my background is in fashion, I kinda sorta hate Fashion Week. There, I finally admitted it. But, I still have to attend some shows and events so the inevitable question becomes what to wear. I love a girly dress, but I tend to go casual chic during Fashion Week, especially when Fall gives us chilly, rainy weather.
Instead of an over the top outfit, I usually stick with one statement piece, typically a pair of heels.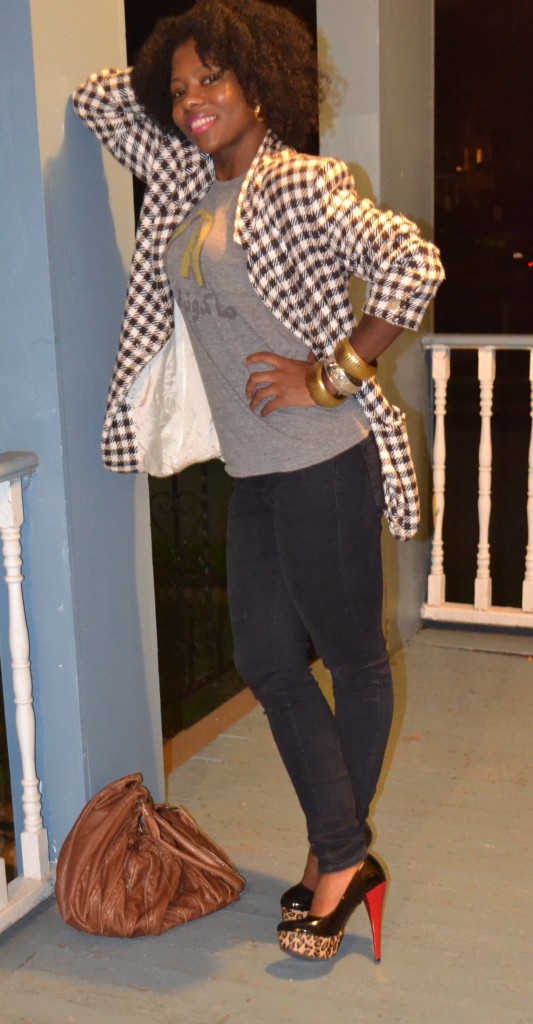 The shoes, do you see those shoes?!?! Yeah, the red spike heel and leopard platform are just gorgeous. I recently picked these up during the Loehmann's Fall Preview event.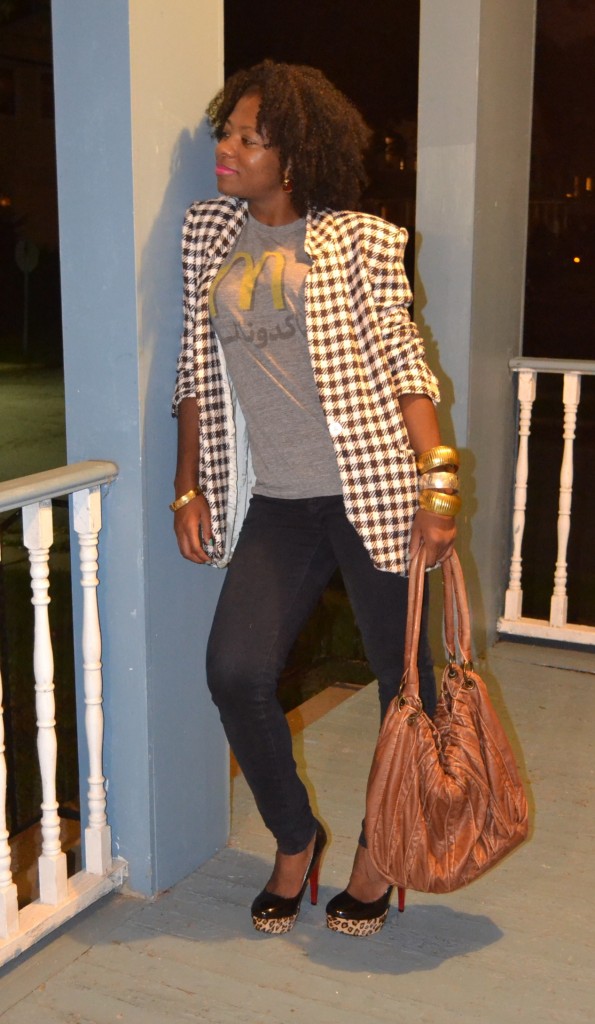 The rest of my outfit was super simple: plaid blazer, fun t-shirt, black skinny jeans, large bangles and an oversized bag.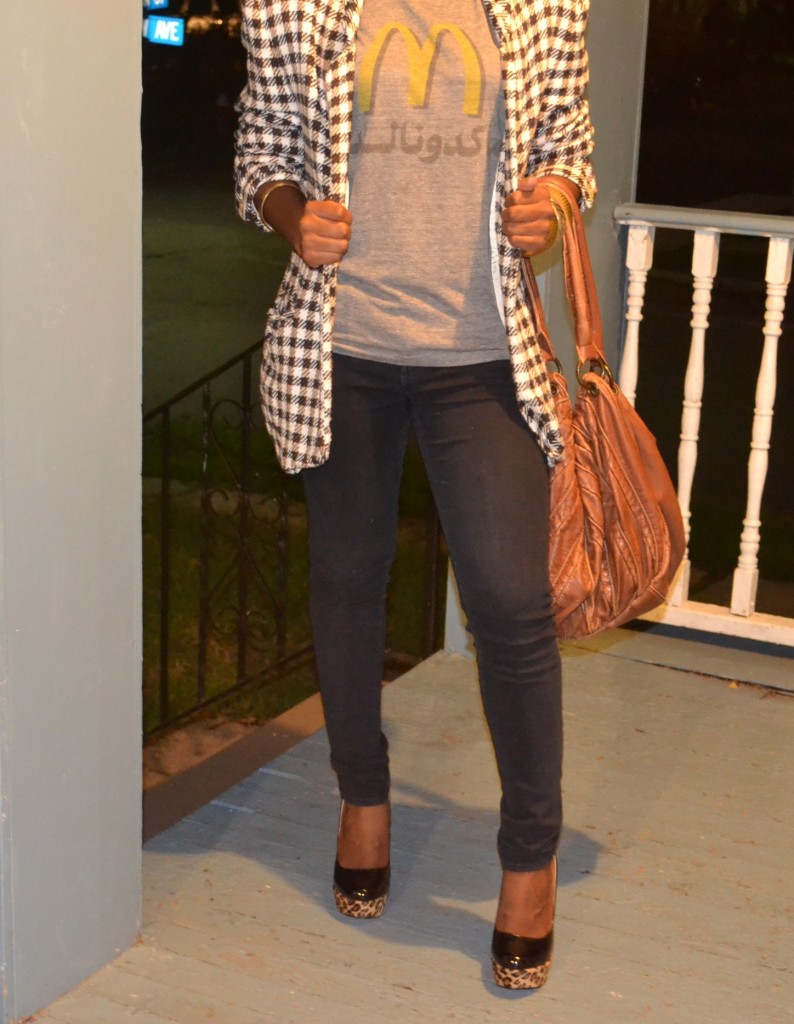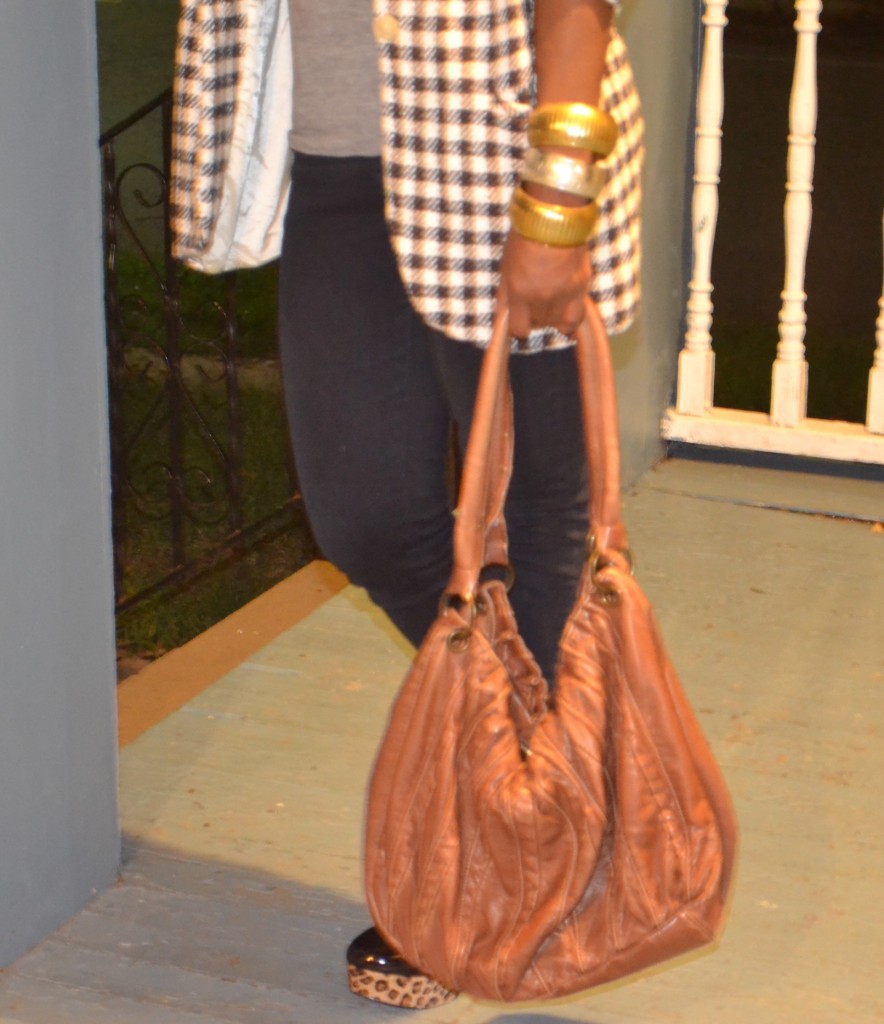 The large bag is functional and stylish. It's big enough to fit my camera, phone, invites and the ever important pair of flats.
Breakdown:
Blazer, shirt and bangles: thrifted // Jeans: Forever 21  // Heels: Steve Madden, courtesy of Loehmann's // Bag: Urban Outfitters