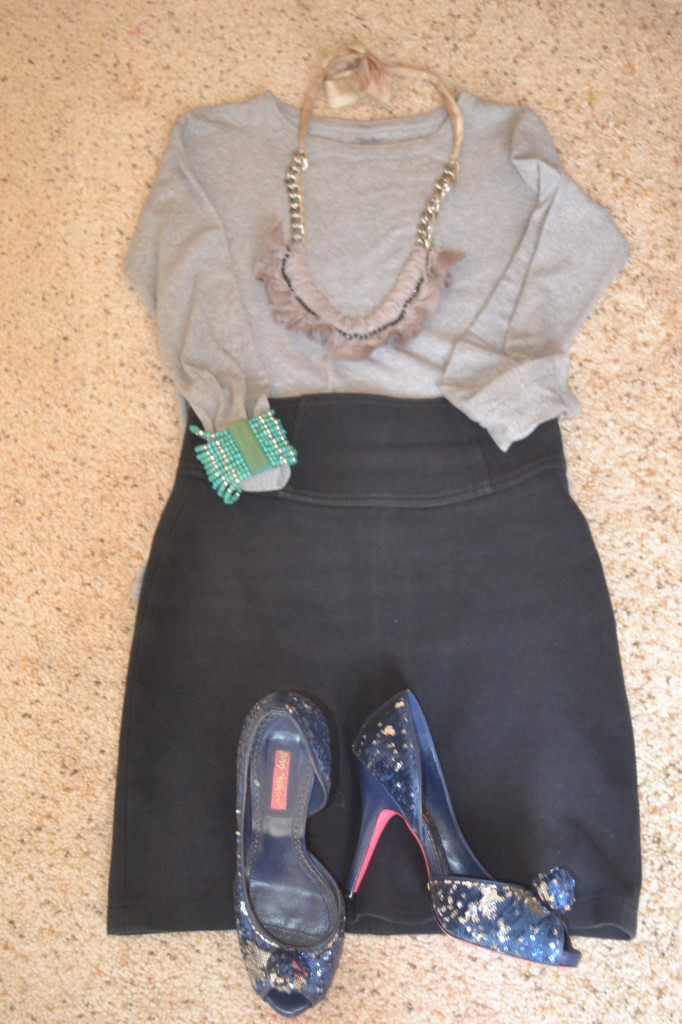 Have you ever had an outfit that you planned around an amazing pair of shoes? Well, that's what I did with my most recent thrifty threads look.
The weather in NYC was a bit mild and I wanted to whip out my Betsey Johnson sequin pumps from Marshall's. I'm a lover of all things sequins, so these shoes are my babies. I paired them with a few other cheap chic finds for a perfect spring look.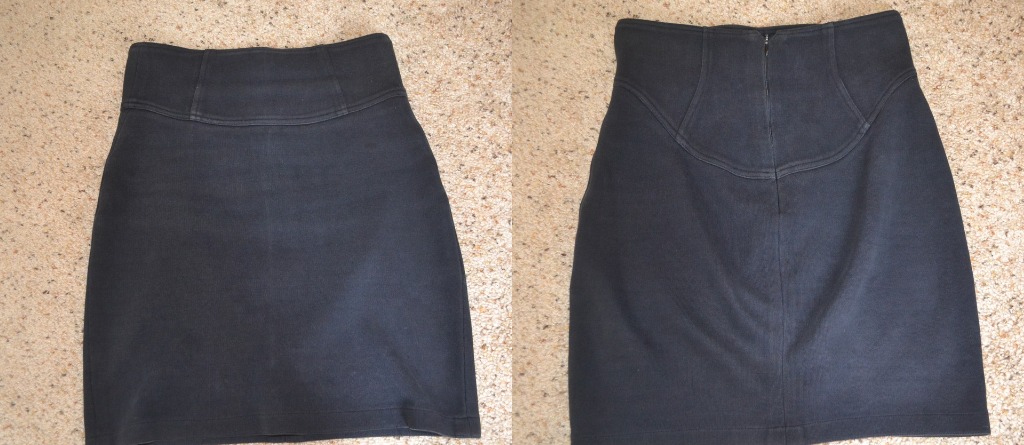 This is a pretty plain body con dress, but the detailing at the waist is what made me thrift it from the Salvation Army.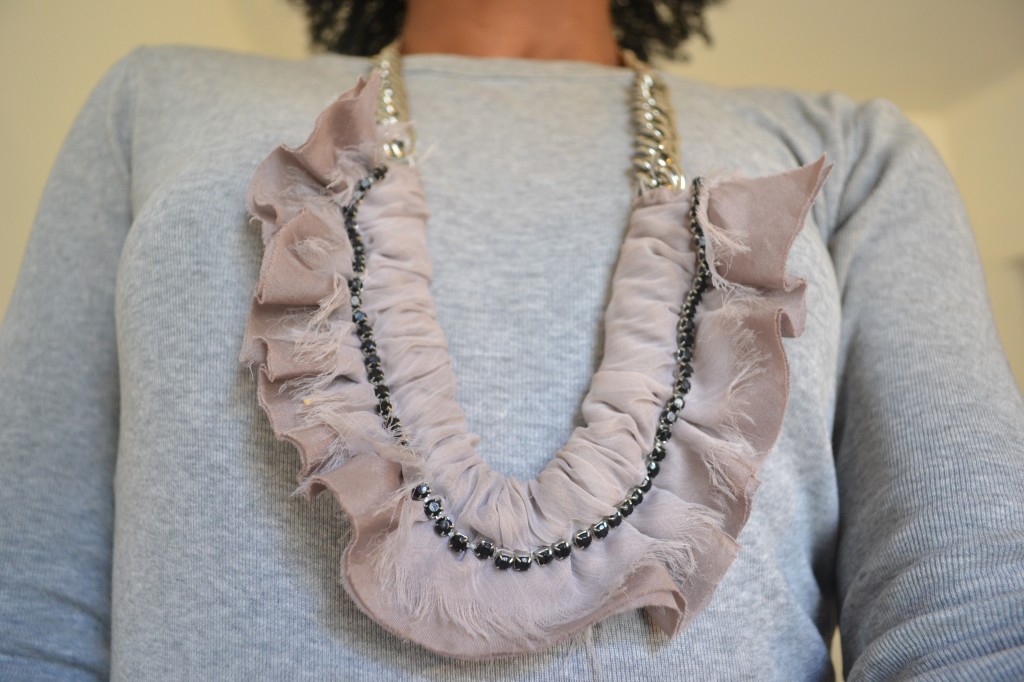 I kept the top pretty simple and complimented it with an over-sized bib necklace.
Blue and silver sequins, peep toe and pom pom detail. I'm in love!
Breakdown:
Shirt: Target, $10
Skirt: thrifted for $5
Necklace: courtesy of LOFT
Bracelet: courtesy of My Roommates Kloset
Shoes: Betsey Johnson, $80 from Marshall's
Tights: Strawberry, $5
Week 32 of my Thrifty Threads 365 challenge (a full year where I only buy second-hand clothing) is down. Only 20 more weeks to go!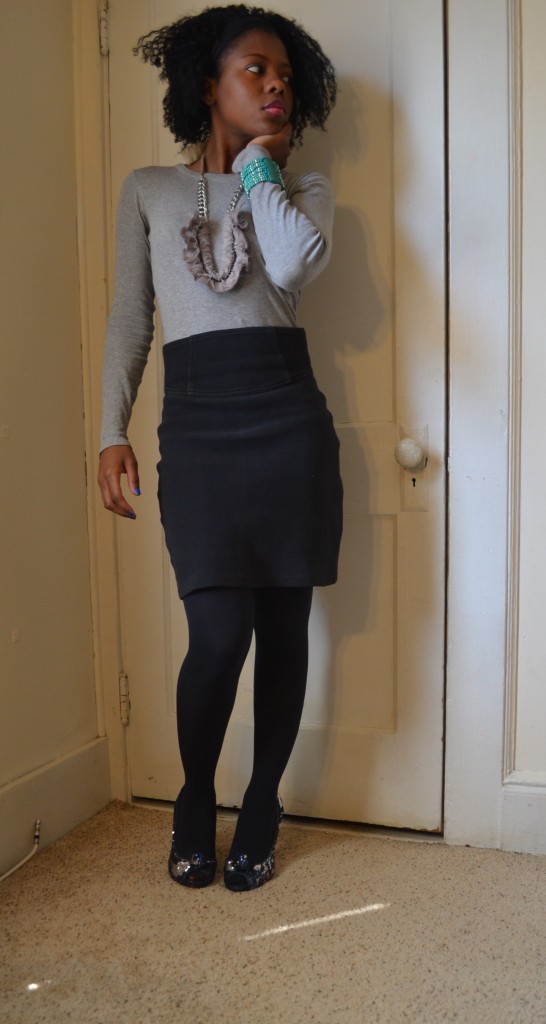 I swapped out the shirt and shoes for an after work event.