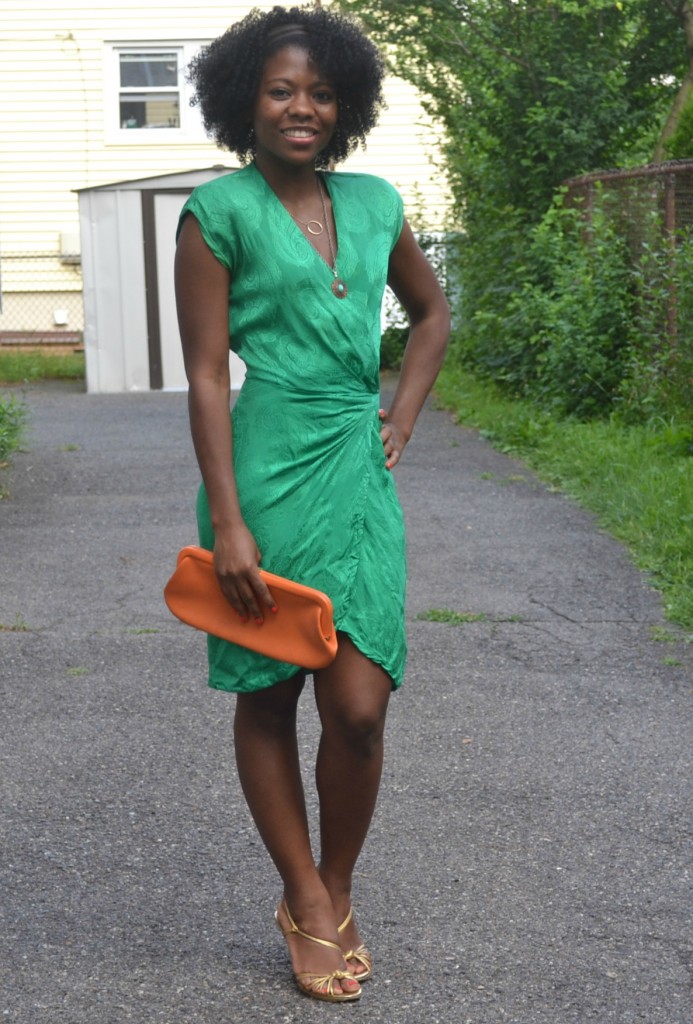 You guys remember when I purchased this vintage dress from the Salvation Army? It was initially bought for my LA trip to see a taping of Oprah's final post Oscar show. But the weather was a bit crisp so she stayed packed away in my luggage. Well I finally got around to wearing it five months later.
A lime green dress with shoulder pads sounds all wrong but it's the details that make this frock so fun: draping at the waist, deep v-neck and paisley like print.
My accessories were minimal, just a couple of thin necklaces, my favorite Michael Kors strappy sandals and an orange clutch for a punch of color.
It wasn't until I looked at the photos that I  realized I went with a citrus color scheme: lemon (gold accessories), lime (green dress) and orange (clutch).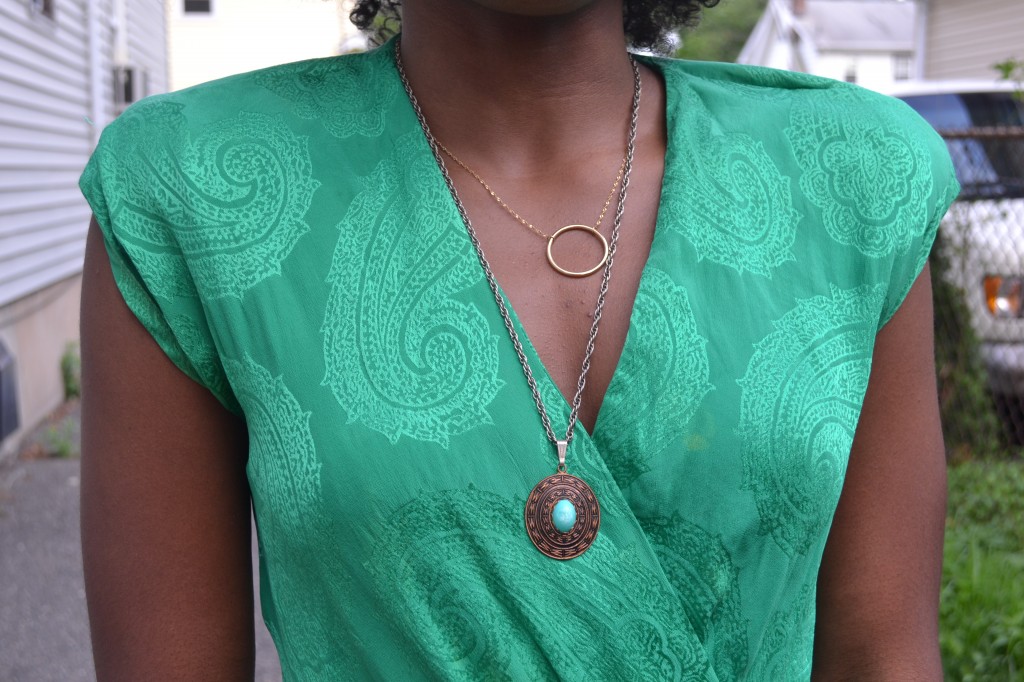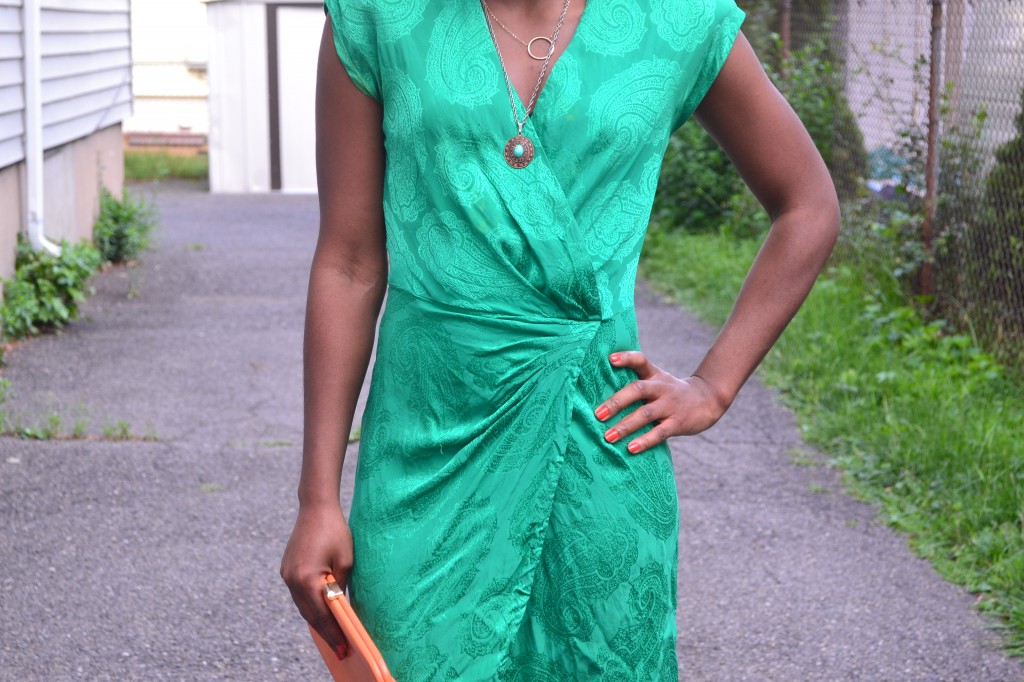 Breakdown:
Dress: vintage, thrifted for $5 // Necklaces: gifted from Nordstrom and from grandma's closet // Heels: Michael Kors, gifted // Clutch: thrifted

Week 44 of my Thrifty Threads 365 challenge (a full year where I only buy second-hand clothing) is down. Only 8 more weeks to go!
——-
Psst: When you get a chance, check me out in the Atlanta Post. They named me one of their top Budget Fashion Bloggers. Thanks to everyone for the love and support.