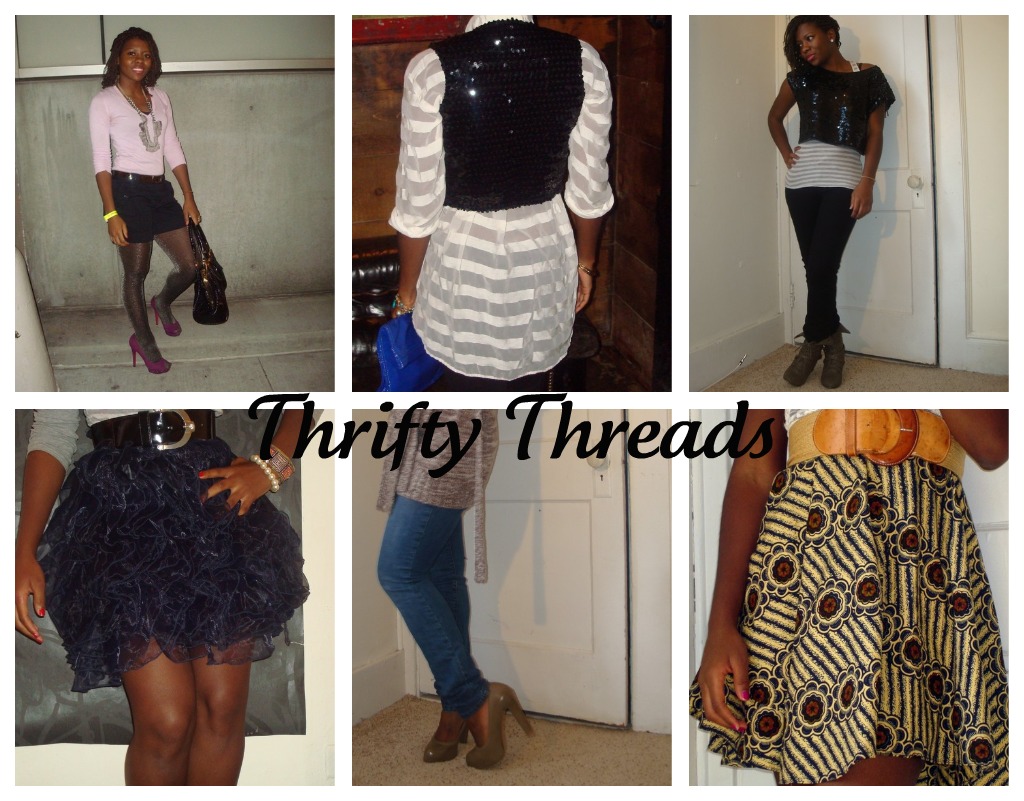 You guys know what time it is? It's the start of my Thrifty Threads 365 challenge again. Last year I embarked on a task to only buy thrifted clothing and accessories for a full year. I successfully completed the challenge and now I'm back at it again.
Starting October 1, 2011, Thrifty Threads 365 Part II is in full affect. For another 365 days I will only purchase clothes and accessories from thrift stores. Of course there are a few exceptions. I can buy new underwear and accept gifts of clothing for the holidays, birthday, promotional items, etc. But any other fashion wants and needs have to be satisfied through secondhand shops.
Part II of Thrifty Threads 365 is a bit different because this time around I'm putting myself on a budget of $50 a month. Last year I could thrift as much as I wanted and occasionally I would overspend. Though I know I saved tons of cash, I didn't keep tabs of how much I spent, so I plan to remedy that this time around.
My goal with the challenge is to show people that even a meager budget can result in a fly wardrobe. You don't have to spend a fortune to look good and thrift shopping isn't just good for your wallet, you'll also have more unique clothing than everyone else who shops at mass retailers. I'll continue with the weekly or bi-weekly Thrifty Threads posts to show you how I put my cheap chic outfits together as well as a monthly check in to let you know how much I've spent.
If you want to join Thrifty Threads 365, please do! Though I'm undertaking this for a full year, you can commit to a month, a few months or whatever works for you. This is a great money saving tool, but also a fun challenge to see how long you can hold out before dropping cash on new clothing.
So who's joining me?!?!