Thriftspiration is a series that puts a spotlight on readers who share their secondhand shopping tips and fun ways to style thrifted finds.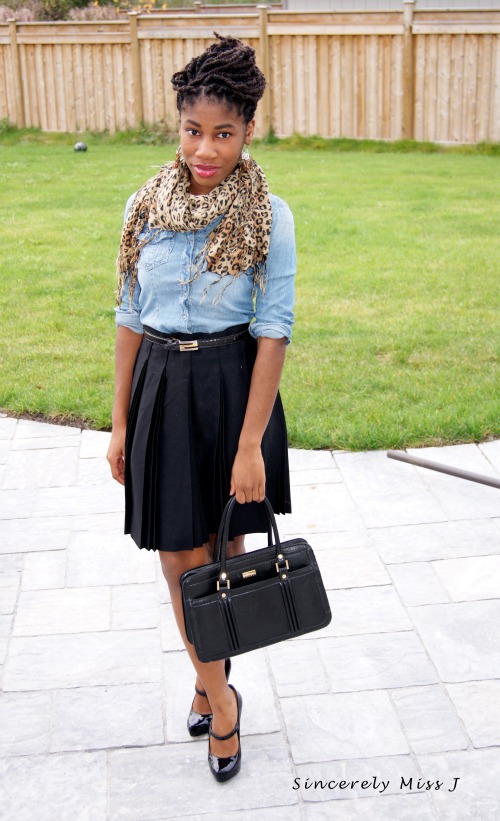 Name: Jackline
Location: Toronto, Canada
When and why did you start thrift shopping? 
I started thrifting almost 2 years ago when a friend got me hooked on it. Now, I'm addicted. I continue to thrift for the great finds, prices and the thrill of the hunt.
What three words would you use to describe your style?
Simple. Practical. Classy
How did you style your outfit and what styling tips do you have?
The styling tip I would offer is know what works best for you and finding inspiration through magazines, blogs or where ever. I like to invest in basic pieces that are classic and can be worn multiple times with multiple things.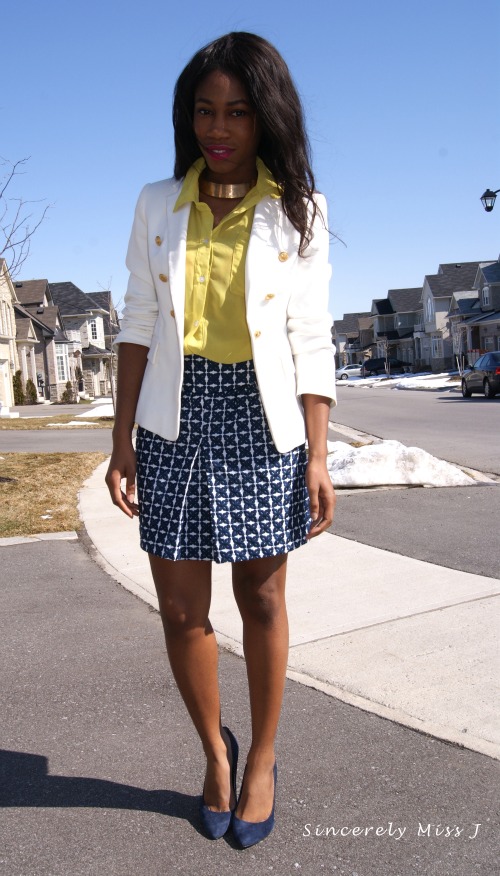 What reactions do you get after telling people your outfit is thrifted?
A lot of people are shocked at some of the amazing finds I get at thrift stores, especially for the great prices. The issue is thrift shopping has a bad rep. Also, a lot of people are shocked that thrift stores have a lot of modern clothes that are currently available at H&M and other stores. All you have to do is look.
How do you care for the items you bring home from the thrift shop?
Care of thrift items are very important. For shoes I always wipe the inside down with 99.9 percent alcohol and the outside, depending on the material with the appropriate cleaner. Other hard items are wiped down with alcohol or washed with antibacterial cleansers. For clothes that can be washed, I throw them in the washing machine and dryer. If dry cleaning is needed I dry clean them. However, I try to avoid these items unless I really love them.
What tips would you give to new thrifters? 
Be patient, thrifting is hit or miss, so keep going back.
You can check out more of Jackline's amazing style at http://sincerelymissj.blogspot.ca/
Interested in being the next Thriftspiration candidate? Don't be shy! Share your tips, best outfits and inspire your fellow thrifter. For a submission form, email ThriftInspiration@gmail.com. Show us what you've got.