Thriftspiration is a weekly series that puts a spotlight on readers who share their secondhand shopping tips and fun ways to style thrifted finds.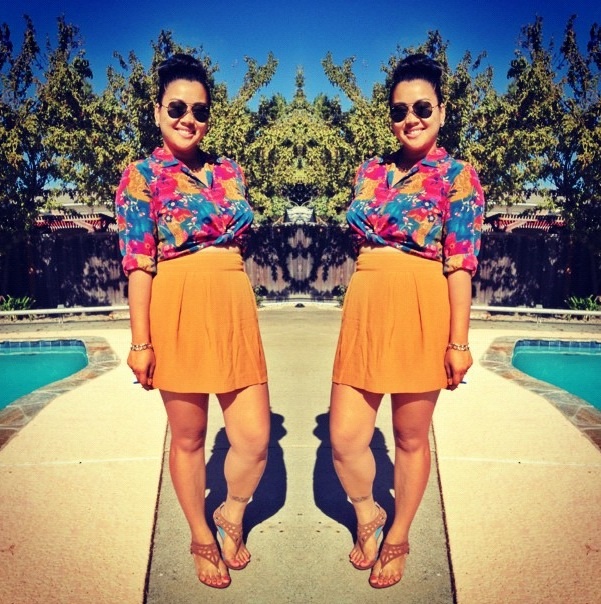 Name: Andrea Camille
Location: Fremont, CA 
When and why did you start thrift shopping?
Of course the prices for thrifted clothes are a big plus but to me it's more than that. It's a way for me to express my creativity with items that are new and old. I love mixing up my thrift finds with today's fashion.Thrifting has given me my own style and I love that I can express myself differently through my outfits.
What reactions do you get when you tell people your outfit is thrifted?
They looked confused and surprised! It amazes a lot of people that something second hand and used (or sometimes not used) can be played around stylishly with today's fashion.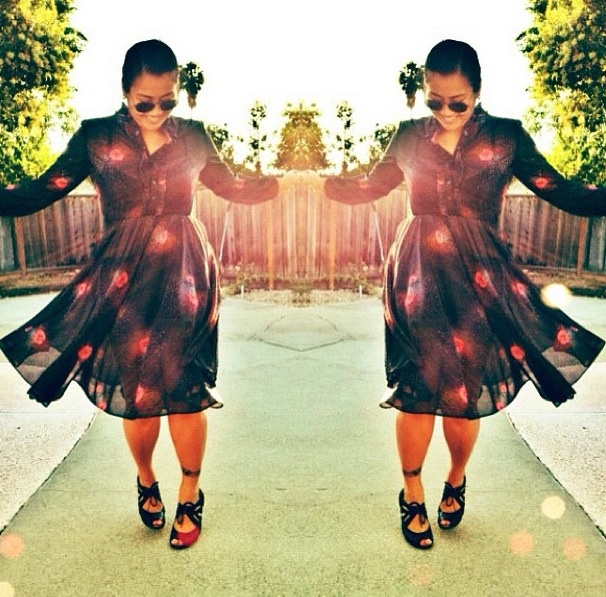 What tips would you give to new thrifters?
Take your time. Thrifting is a hit or a miss. Be daring, grab those bright colored pieces, those shirts with prints, pick up those button ups (never gets out of style). This is how I find great pieces. I usually go around the store, grab things that catch my eye and most often times when I try them on, I end up loving them. Once you get the hang of it, I must warn you…it's an addicting hobby.
What are your favorite stores in the area?
Thrift Town has got to be my all time favorite store. I found most of my vintage clothes and accessories there. Sometimes I'll go to Goodwill or St Vincent de Paul for a quick stop. Most of the time I get lucky with my random visits.
For more of Andrea's style, check her out on Instagram: @Cameldre
Interested in being the next Thriftspiration candidate? Don't be shy! Share your tips, best outfits and inspire your fellow thrifter. For a submission form, email ThriftInspiration@gmail.com. Show us what you've got.