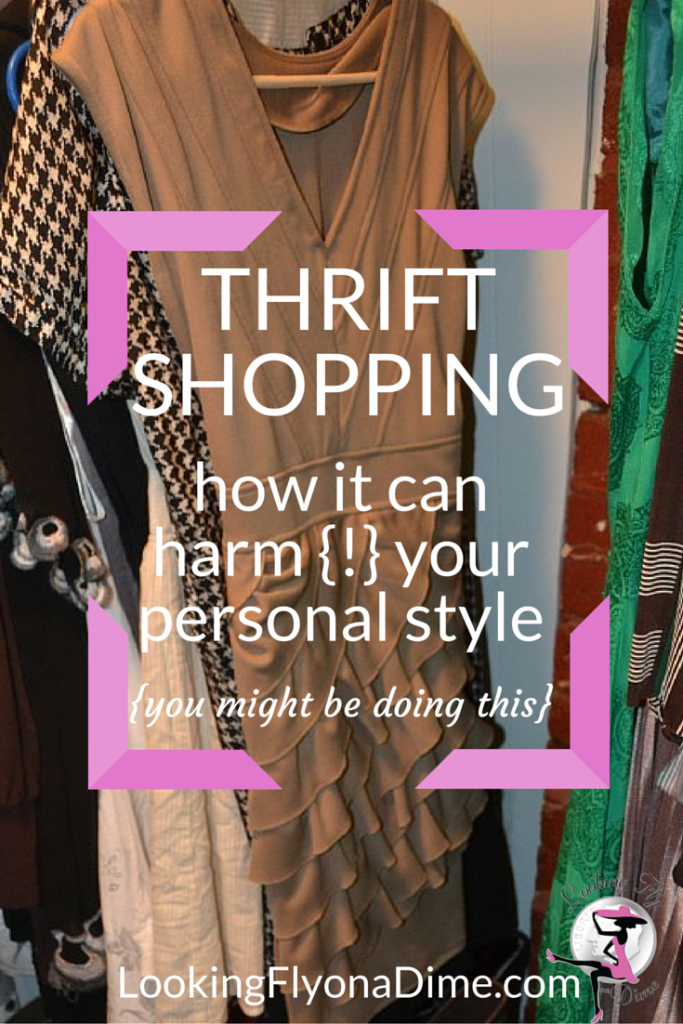 I hate to say it, but sometimes thrift shopping isn't a good thing. I don't want to say it's bad, but let's face it, some thrift shoppers just buy any and everything. Now that's bad! We know that just because something is "cheap" doesn't mean it's necessarily worth buying and those little purchases can rack up after a while.
But beyond that, thrift shopping can actually be bad for your personal style. Ok, just hear me out on this one…
First let's start with the positive. Thrift shopping can be amazing, beyond terrific for your sense of style. Since the clothes are so affordable, you tend to be more adventurous and willing to try something new. For me, that meant giving boyfriend jeans a chance. These high waisted jeans would have normally never found a place in my closet, but because they were just 2 bucks, I said why not? It turns out they're now one of my favorite pairs of denim! I was able to step out of my skinny jean comfort zone.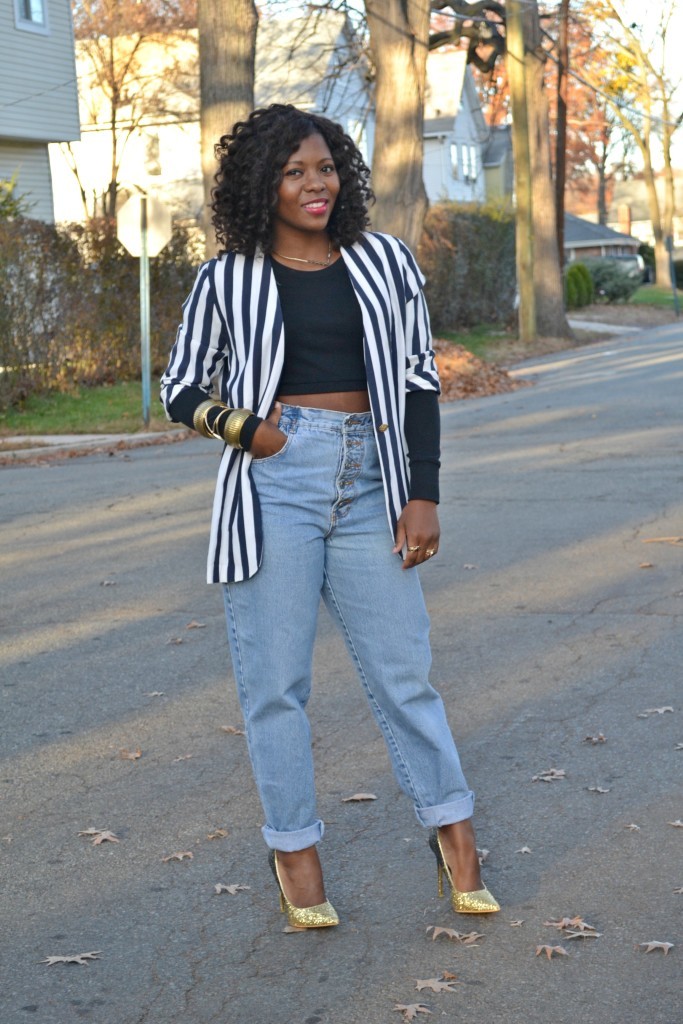 You've experienced the same thing. I'm sure you have! Maybe you tried a new style or Fashion Week trend on the cheap and now you can't get enough of it. Whereas if you had to pay full price for something you were on the fence about, you'd probably leave it right on the rack.
Ok, now on to how thrift shopping can hurt your personal style…
It's pretty simple: you just start buying anything! One thing that kinda sorta really bothers me about the thrift shopping community is some people are proud thriftaholics who'll buy and buy. But is that really a good thing? When clothes are so, sooooo cheap, sometimes you tend to just buy unnecessary stuff that doesn't really fit in with your style. Or it might even confuse you on what your actual style is.
Thrift shopping has many benefits, but here's how it can hurt your personal style
Click To Tweet
If you're an avid thrifter, look in your closet:
-Do the majority of your clothes go unworn?
-Can you really define what your personal style is?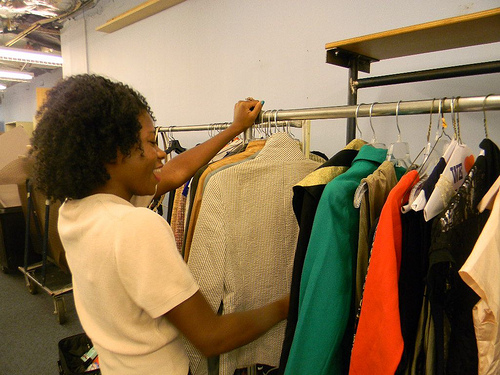 If you answered yes to the first question or no to the second, then thrift shopping is actually hurting your overall look! This is the reason I did a massive closet purge and donated more than a dozen bags of clothing.
However, it's totally possible to rectify this. It might mean taking a shopping break, which is what I did, or maybe it's evaluating what your style needs and occasional wants are and buying those things only. A closet full of clothes with nothing to wear isn't helping your look of your wallet!
Do you feel thrift shopping has been more beneficial or harmful to your personal style? How do you determine when to buy or pass on something at the thrift shop?