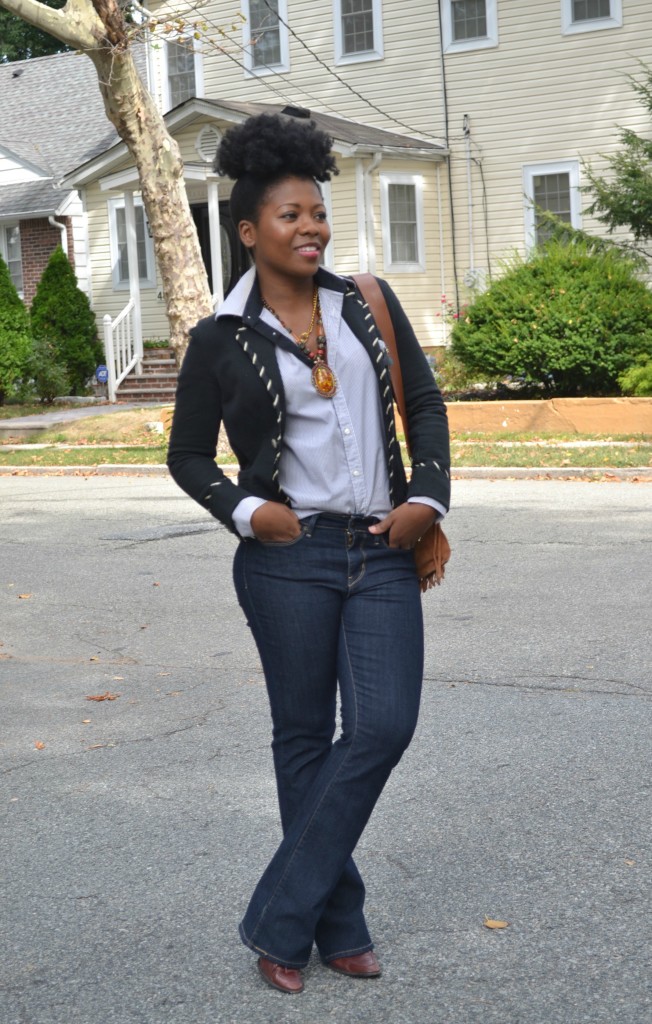 I'm a skinny jean lover, so I was a bit surprised when bootcut jeans started to trend. But, I'm here for them! They're actually a nice departure from the skinnies. And last month I found a perfect pair.
Like most women, I kinda hate shopping for jeans. My dilemma is they're too long and/or I have gaping at the waist. But whether you're a size 2 or 20, it just seems difficult to find the one.
But these Denizen bootcut jeans from Target fit perfectly. No tailoring needed and less than $30!