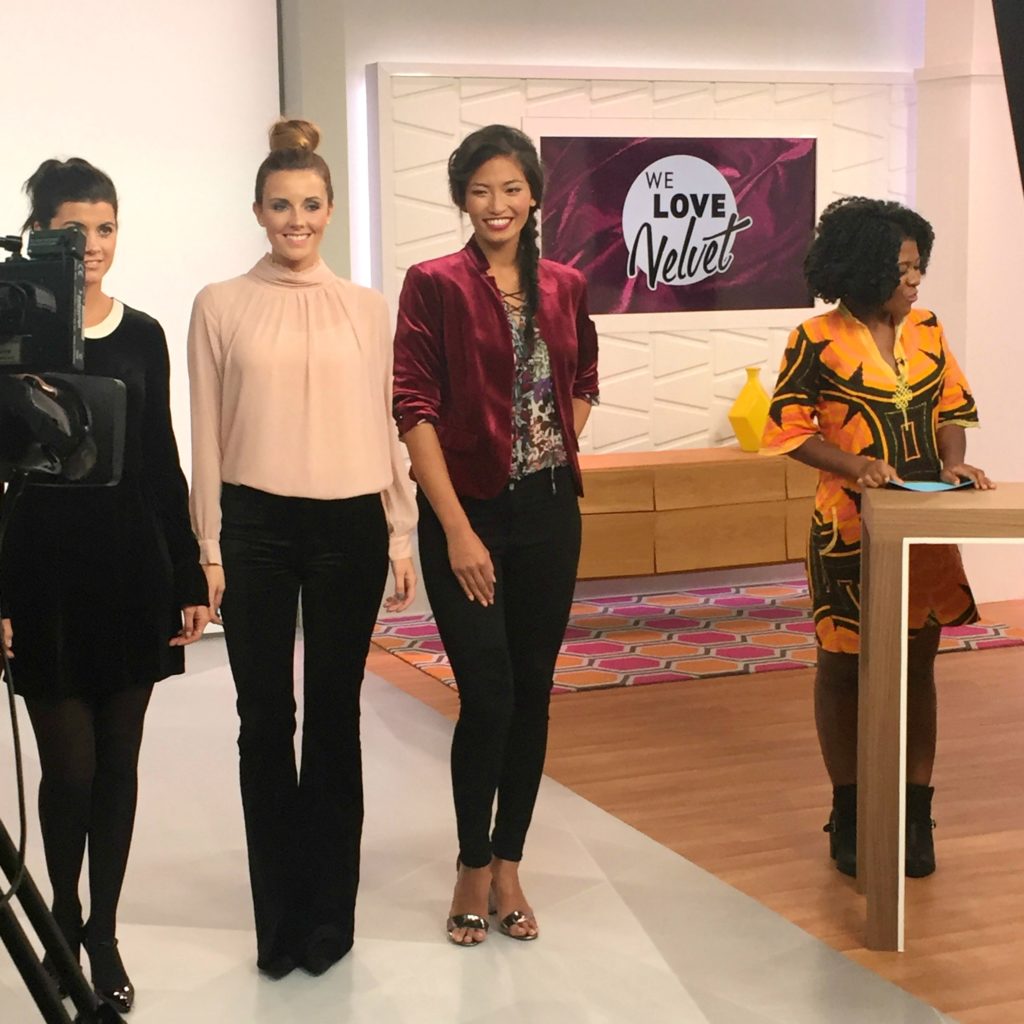 Last night I had the pleasure of appearing on Amazon Style Code Live. If you don't know SCL, it's a fashion and beauty show you can catch every weeknight on amazon.com.
And what was I talking about? All things velvet! Which was so ironic because last week I rocked a thrifted velvet dress before I even knew I'd be on the show.
See the segment and behind the scenes photos below!