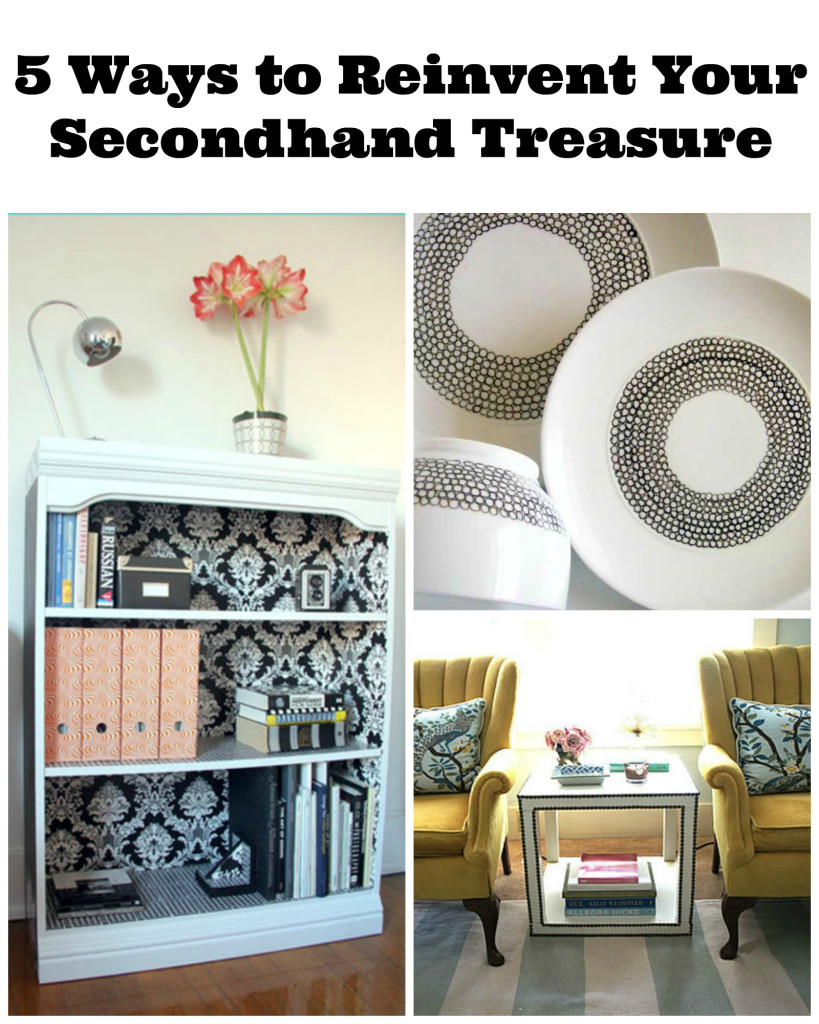 The New Year is here!  Time for new beginnings and refreshing your home décor. Finding unique items to revamp your home in the New Year while on a budget can be difficult. My New Year's resolution is to be more penny conscious in 2014 and I discovered the secret to having fabulous decor and money in the bank.
Want to know what it is?  Imagination!  Your next statement piece could be sitting at your local thrift store.  Put on your imagination goggles and look for opportunities to reinvent an ordinary object.
With a few dollars and a little elbow grease you could be on your way to a 2014 décor overhaul with these 5 first-rate DIY ideas on a secondhand budget.