I love jeans. Like seriously, I could wear them every single day and never get tired of them. The versatility they offer is just unmatched. From skinny to flare to boyfriend style, there's a jean for every body. For the longest time I exclusively wore skinny jeans. They hug me in all the right places and are easy to dress up or down with the change of a shoe.
I still love my skinny jeans, but over the last two years, I've become a "mom jean" convert. Mom jeans usually have an extremely high waist, tapered leg and as I like to call it, a "long butt." So why would anyone wear them?!
Well, it's all in the styling. Below are a few tips on how to try a different cut of jeans.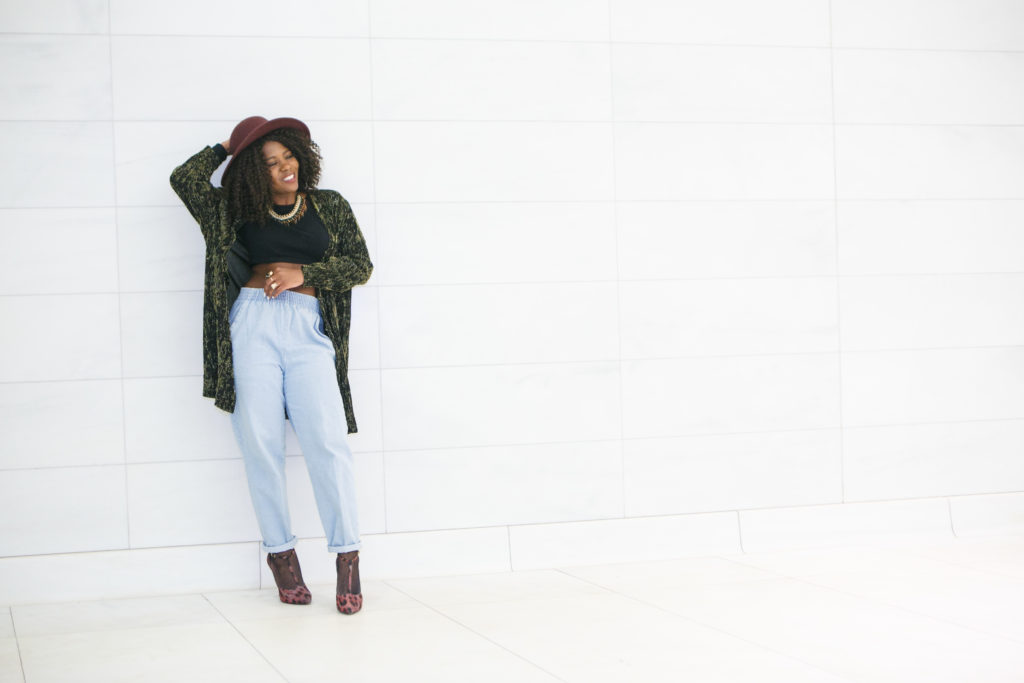 But let's back up a bit. When I bought these $7 jeans from
L Train Vintage
, I took an Instagram poll to see what everyone thought. As you can see, pretty much everyone thought they were a fashion nay. I wasn't offended by the nay votes, but I also wasn't afraid to try something different and have fun!
Because why not try something new, right? That's the entire point of the
Try, Wear, Love challenge
. Fashion should be fun and intimidation free. It's not about buying and wearing what everyone approves of. It's about YOU defining what you love.
My go-to styling tip for jeans with a tapered leg: cuff that hem! A neatly cuffed hem plus cute heels is always a win and an absolute game changer for pretty much any type of jeans.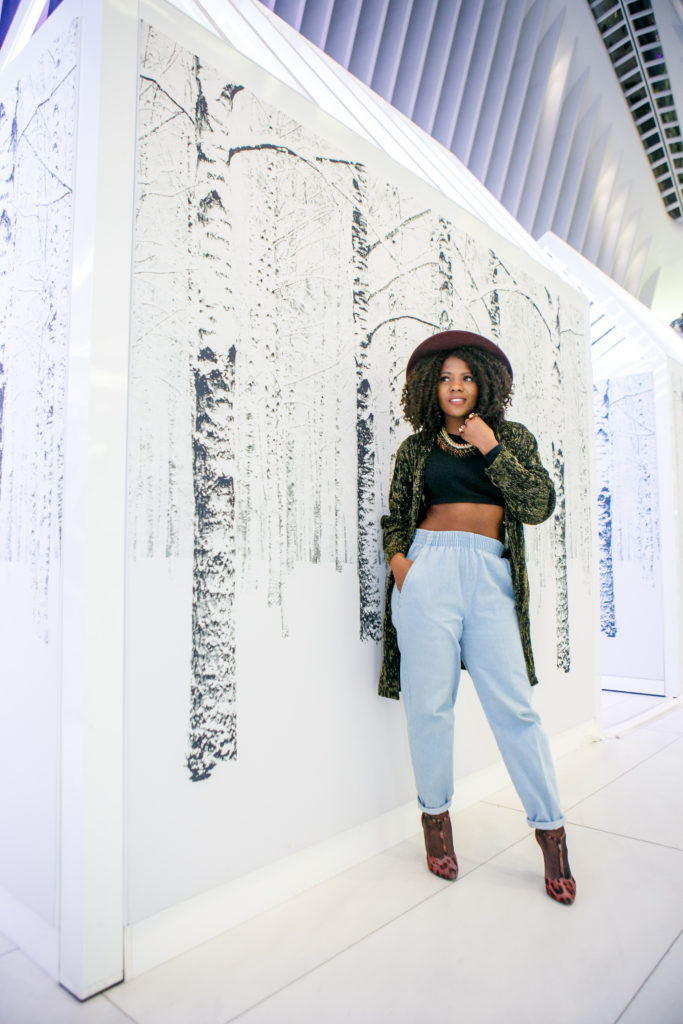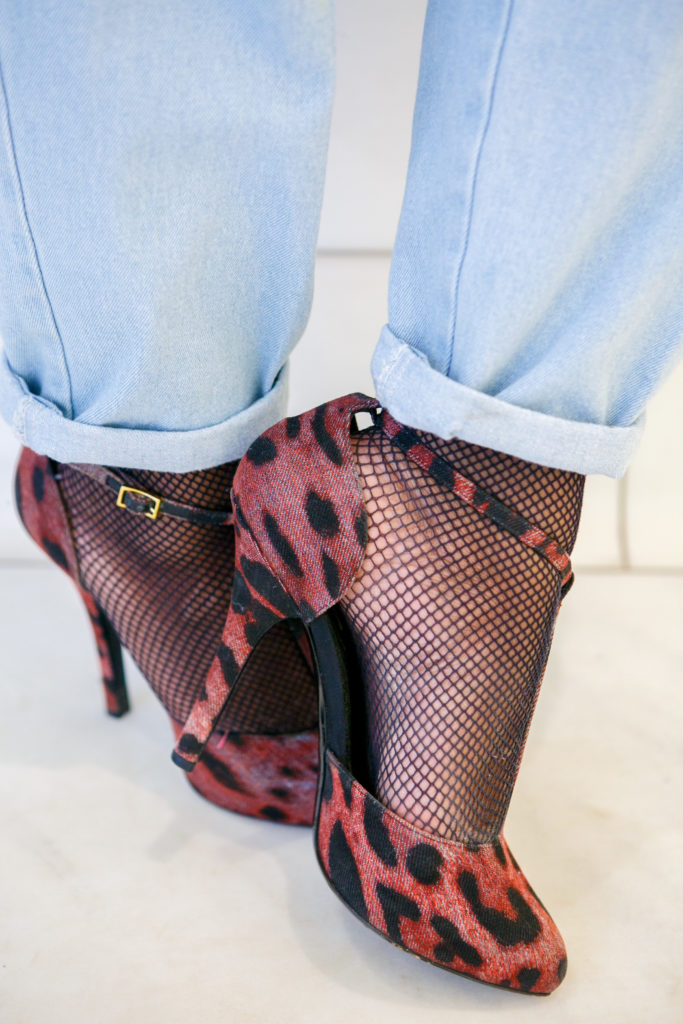 And while a high waist might scare some people, it's actually a great way to make you look taller. I'm only 5'2″ so I can embrace anything that makes my legs look less than stumpy! For this look I went with a cropped top and long sequin cardigan for a bit more coverage.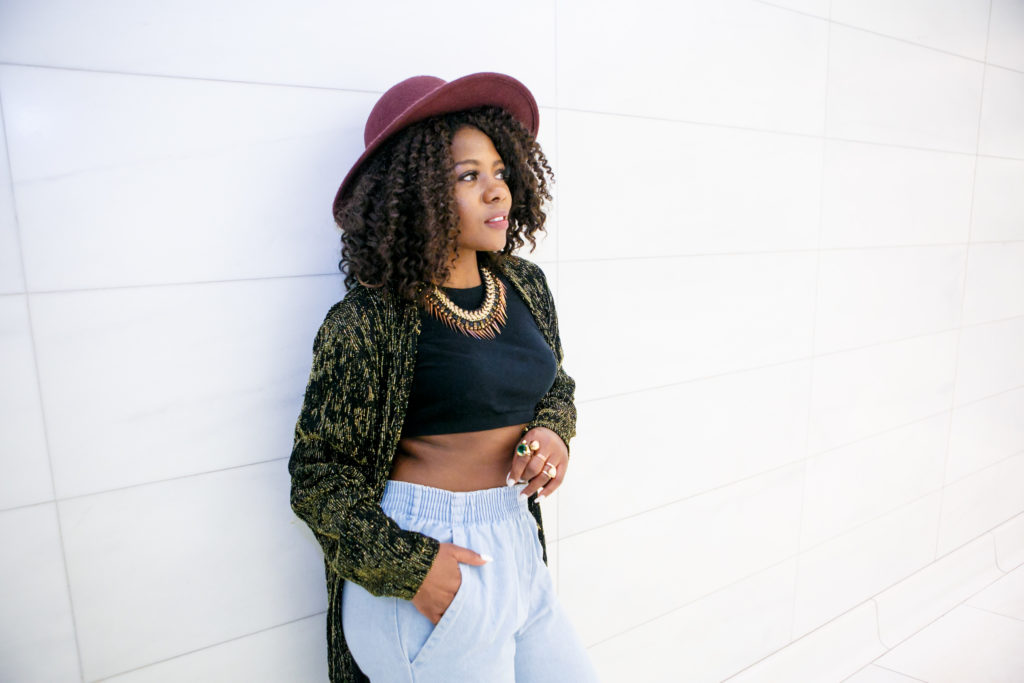 If a crop top isn't your style, you can always layer something under it or go with a fitted shirt. Pretty much anything that isn't too oversized and baggy works fine.
I'm glad I bought the jeans and gave them a try. They might just become my new favorite pair of denim. And they were less than $10. Score!
Remember, we're almost half way through the #TryWearLove challenge. I love seeing how you guys style your clothes, so keep posting those pics and having fun.