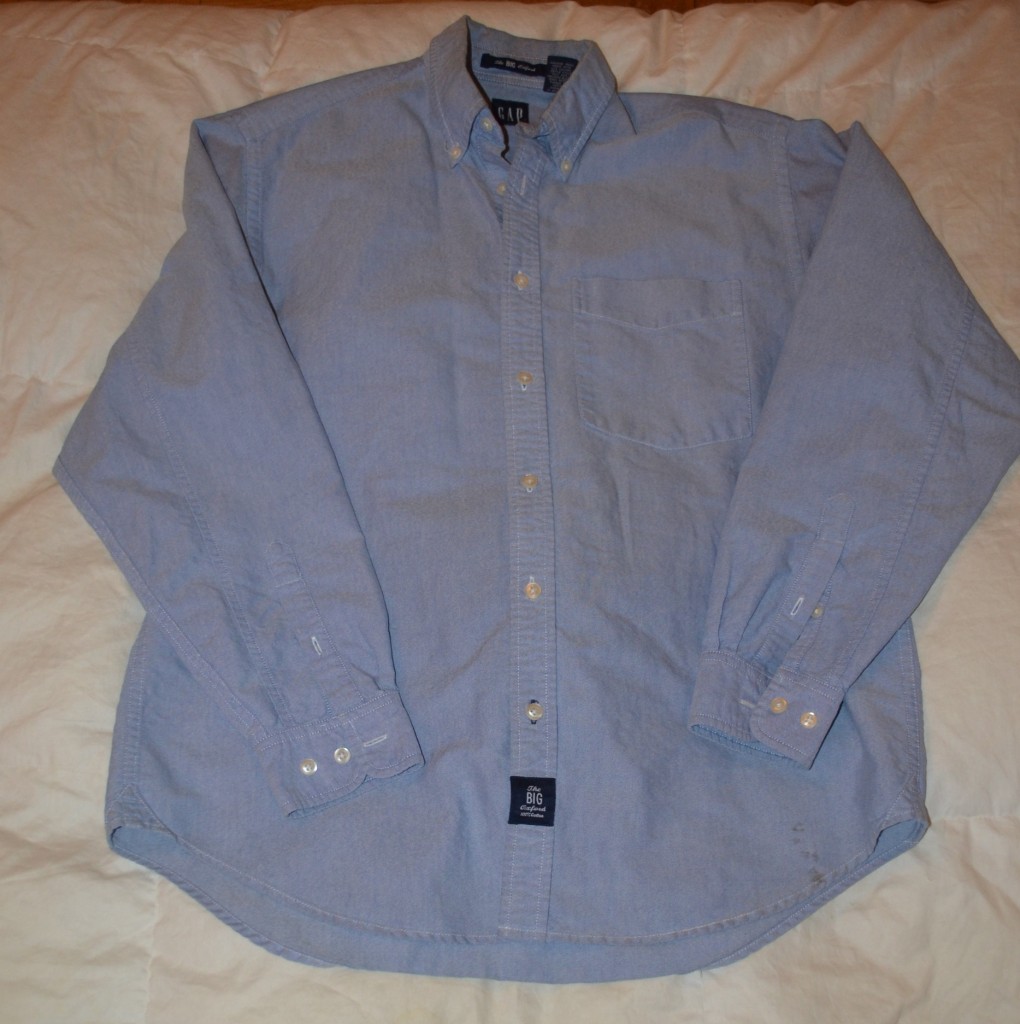 Last week I showed you one of many ways to cut an oversized t-shirt and this week I'm showing you how to wear a men's button down. They tend to come in great colors and patterns that will add great variety to your wardrobe. Though they're cute, I'm sure you're thinking how to make the large, unflattering cuts work on a feminine frame.
A few months ago I snagged this chambray Gap shirt from Salvation Army. Though it's an XS, it swallows me up if I wear it as is. Luckily, pairing it with the right tops, bottoms or accessories make all the difference. See the four ways to wear a men's button down.
Belted: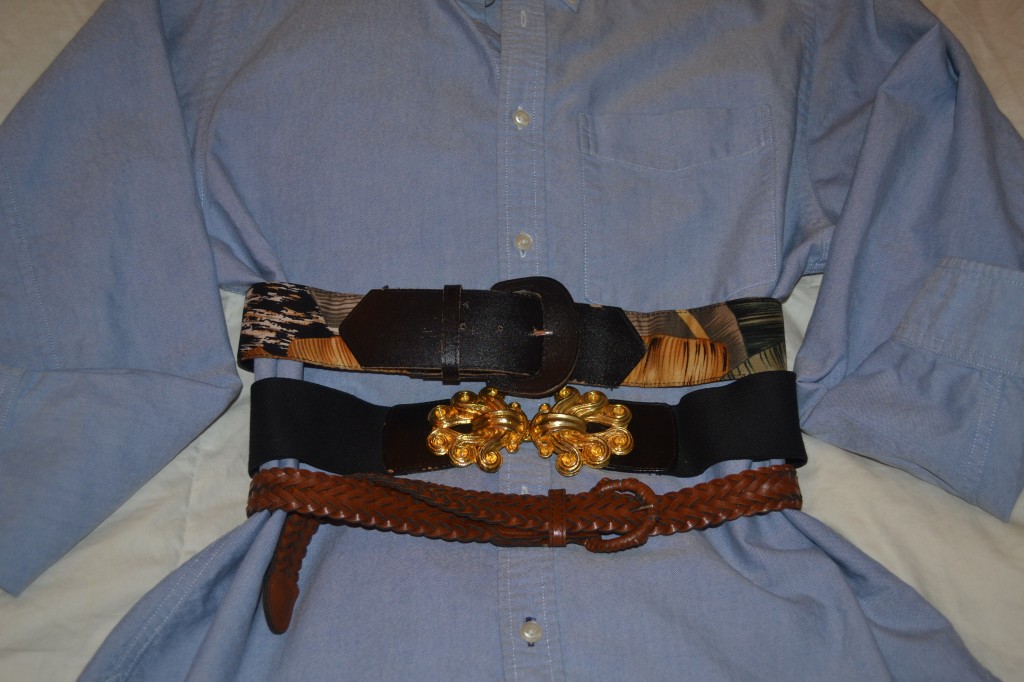 The quickest and most obvious way to rock a button down is with the help of a belt. It defines your waist and looks great with a pair of leggings or skinny jeans. You can opt for a belt with a funky pattern, detailed buckle or tie a woven one.
Tucked with a Fitted Skirt: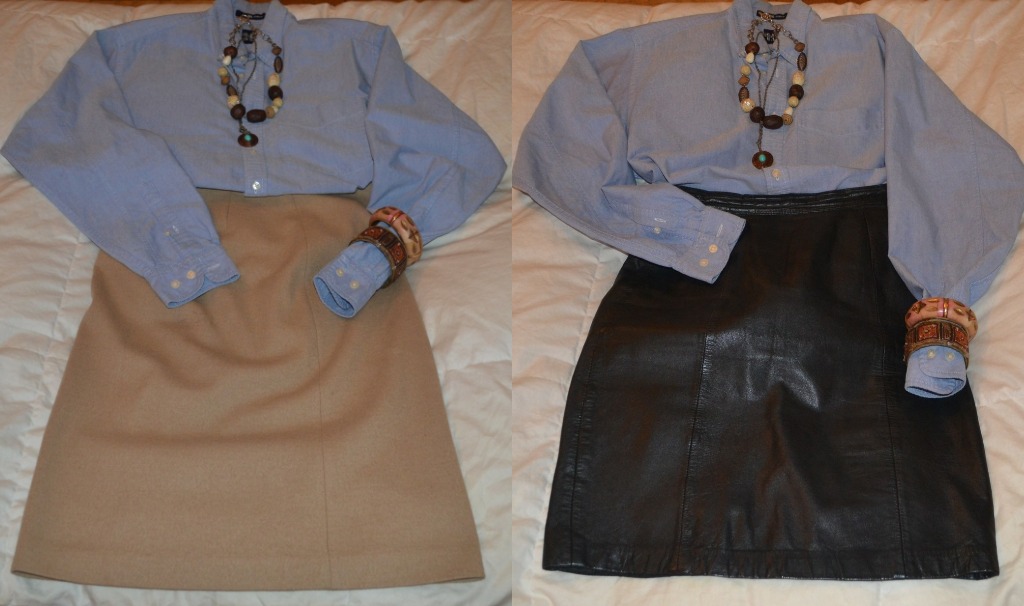 As a general rule, if you're going large on top, your bottom should be fitted. Tucking the shirt in to a slim wool skirt balances the proportions. Also, a saucy leather skirt is a nice juxtaposition against the men's top.
Tied with a Mini Skirt:

Tie the shirt in a knot for a fun, youthful look. This looks great with a mini and sandals or flats. It creates a laid back look perfect for a day of shopping, brunching or even an outdoor concert.
Under a shirt: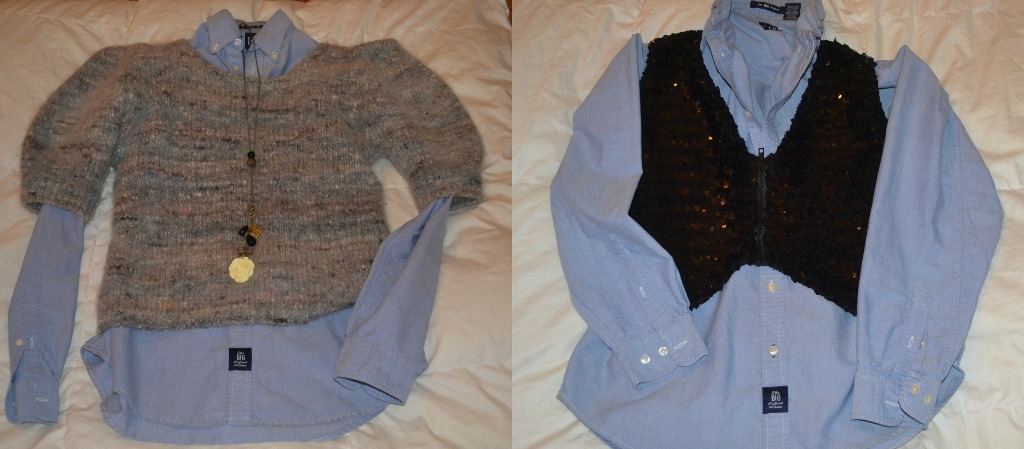 Rock the button down under a form fitting sweater or vest. The fitted top hugs your body while the collar and bottom of the button down peaks out. This can be worn with skinny jeans and heels or wide leg trousers to keep the menswear look going.
Be sure to check out the men's section while thrifting. You'll find a ton of button downs and they'll most likely won't set you back more than a few bucks. Or just grab a few from your boyfriend's closet. I'm sure he won't mind!