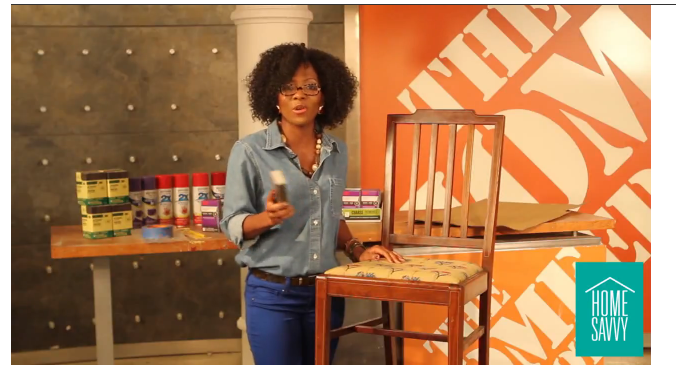 As you guys know, I'm the new host of
Madame Noire's Home Savvy
show. And for the latest episode, I was able to incorporate my love of thrifting in to the online show. Though I usually just buy clothes and even books from secondhand shops, these places can also be great for furniture. I've scored tons of pieces from my favorite thrift stores, including these leopard chairs and ombre lamp I bought at the
Salvation Army
.
These pieces were in perfect condition, but what do you do when thrifted furniture needs a little TLC? Well, it's easier than you think to clean up a piece of furniture and even add fun elements so it has a one of a kind look.
Spray paint costs just a few dollars and can make a world of difference. And reupholstering a chair or even just the cushions is a simple way to add pops of color or prints to your decor.
Click to watch the third episode of
Home Savvy
to see how we were able to use a few items, including sandpaper, plastic and spray paint, to give a facelift to a thrift store chair.
And be sure to watch the video until the end, you can enter to win a $200 gift card from The Home Depot.
Thrift Tip: If you know you'll need to make extensive repairs to an item and/or pay someone else to fix it, think twice before buying it. That cheap chic find can end up costing way more than you bargained for.