One of the questions I frequently get is, "when does the Buy the Bag sale return?" If you're not familiar, the Housing Works Buy the Bag sale was held on weekends during the summer and you could purchase an entire bag of clothes and accessories for $25. Yup, whatever you could fit in a bag was yours for just $25.
The scene was a bit hectic, but that's understandable when amazing secondhand goods are up for grabs. Housed in a large warehouse space, shoppers had to dig through bins for serious hidden treasures. During previous Buy the Bag sales I found hundreds, even thousands of dollars in clothing for just 25 bucks. Pieces ranged from Tracy Reese dresses, a Celine cardigan, Club Monaco skirts and even a pair of Chanel pumps.
Normally the sales were in a warehouse on Saturday afternoons in the summer and early fall, but Housing Works Buy the Bag is back with a new location you can shop year round and throughout the week.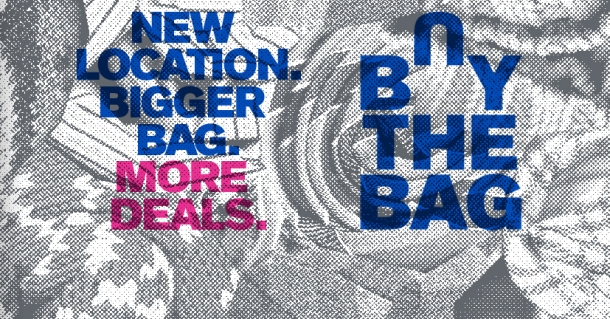 The new shop opens in Brooklyn on December 1. Unlike the previous location which was only open on Saturdays, the new digs will be open Wednesday through Sunday. And remember the Power Hour tickets, where shoppers who pay an extra $5 get an additional hour of shopping before everyone else? Well, Power Hour tickets will still be sold for Saturday shoppers.
I'm not sure how the new store is set up, but I'll be at the press preview the day before it opens to the public. Be sure to follow me on Instagram and Twitter, where I'll share photos and tidbits on the new location.
Housing Works Buy the Bag
159 28th Street
Brooklyn, NY 11232
Hours:
Wednesday – Friday 12-6pm
Saturday 12-6 pm
Power Hour (Saturday Only) 11 am-12 pm – book your ticket online
Sunday 12-5 pm
I can't wait to see the new shop, as I've always been a huge Housing Works supporter. They were one of the first thrift stores I hit up when I moved to NYC and they helped me find stylish, affordable clothes when I was working at a fashion magazine but earning a pathetic salary. Besides the fashionable finds, the money raised by Housing Works funds the fight against AIDS and homelessness in NYC.