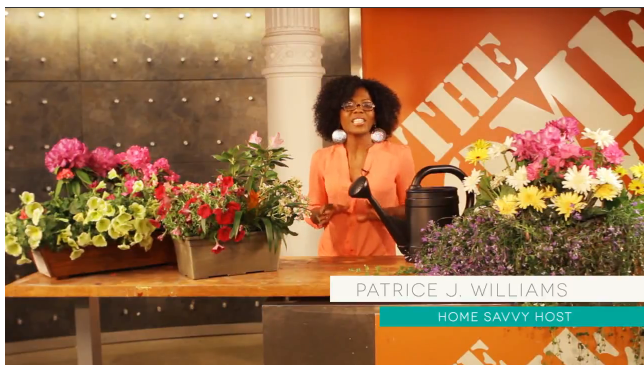 Last month I told you guys about my new gig as the host of Madame Noire's Home Savvy show. Well, the first episode just debuted! The entire season is all about upgrading your living space in easy, affordable ways. Episode one is dedicated to creating a summer window box to bring life and vibrancy to your home.
Though you only get to see the upper half of my body, I had to give you the full rundown of my outfit…

I stuck with the bright, floral theme by opting for a bold top and printed jeans, both from Kohl's. The shirt has a cute lace detail in the back, which I'm sure you'll see more of in future Thrifty Threads posts. And I wanted a comfy shoe for the day of shooting, so I slipped in to my jellies from Happy Scarf.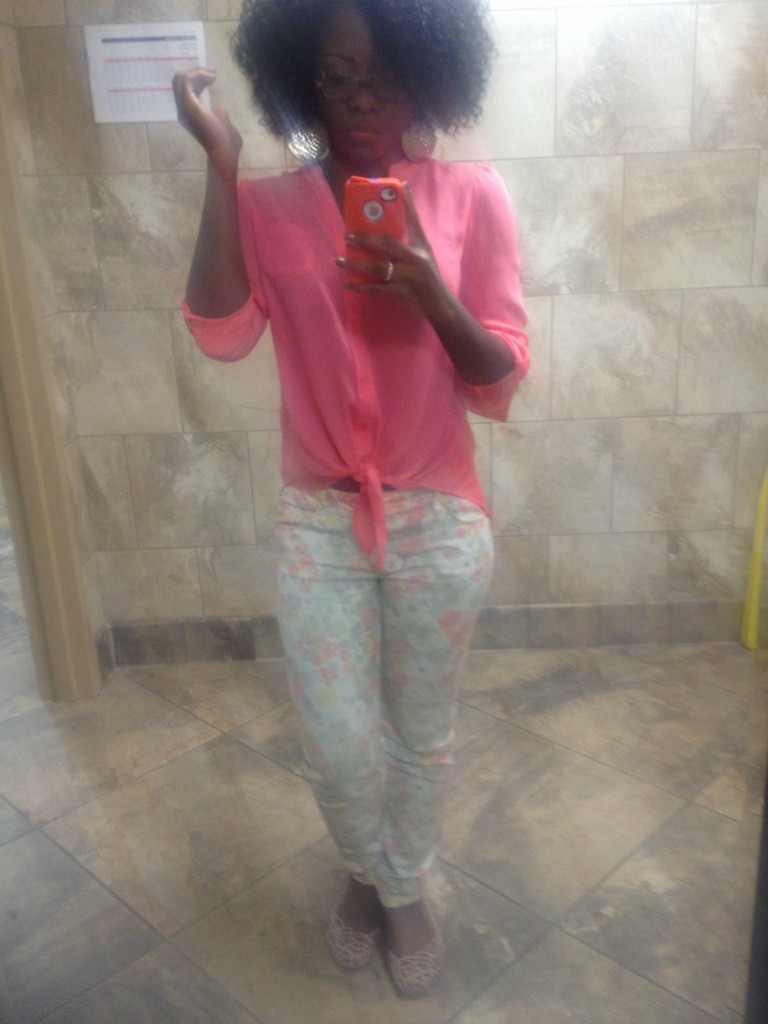 I had never planted anything until the filming of this episode, but if I can do it, trust me, anyone can. Window boxes are an easy, great way to jazz up your home.
Check out the quick video below to see how to plant your summer window box and be sure to follow Home Savvy on Facebook for more updates.