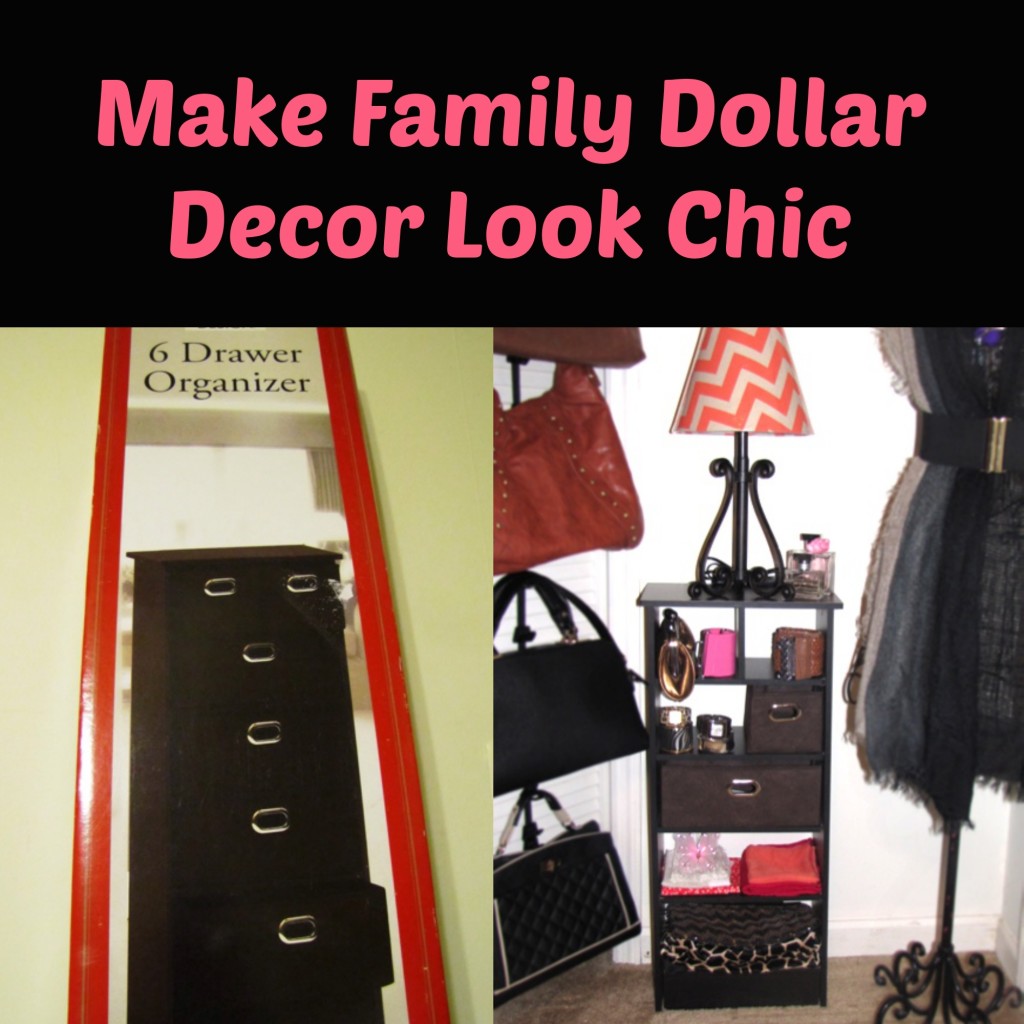 The days of dollar stores and affordable shops like Family Dollar only selling cheap trinkets and paper products are long gone. Now you can find reputable beauty products, decorate your house and even buy groceries…all for the low, low!
On a recent trip to Family Dollar, I stumbled across this cute, $22 drawer organizer. I knew it would be perfect to contain my accessories that are scattered all over the place. The fact that it has a cappuccino finish is definitely a plus because it creates a chic, modern feel. Although it came with six pull out bins, I decided to switch it up a little bit to create a one of a kind look that's functional and unique to my style.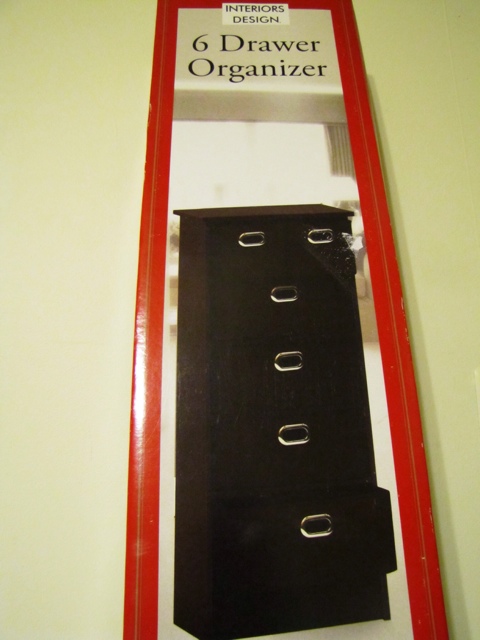 I ditched a few of the bins so I could neatly showcase some of my accessories. When your pieces are on display, you're more likely to wear them versus having everything in bins. Not to mention, displaying accessories is a crafty way of adding to the décor of the room.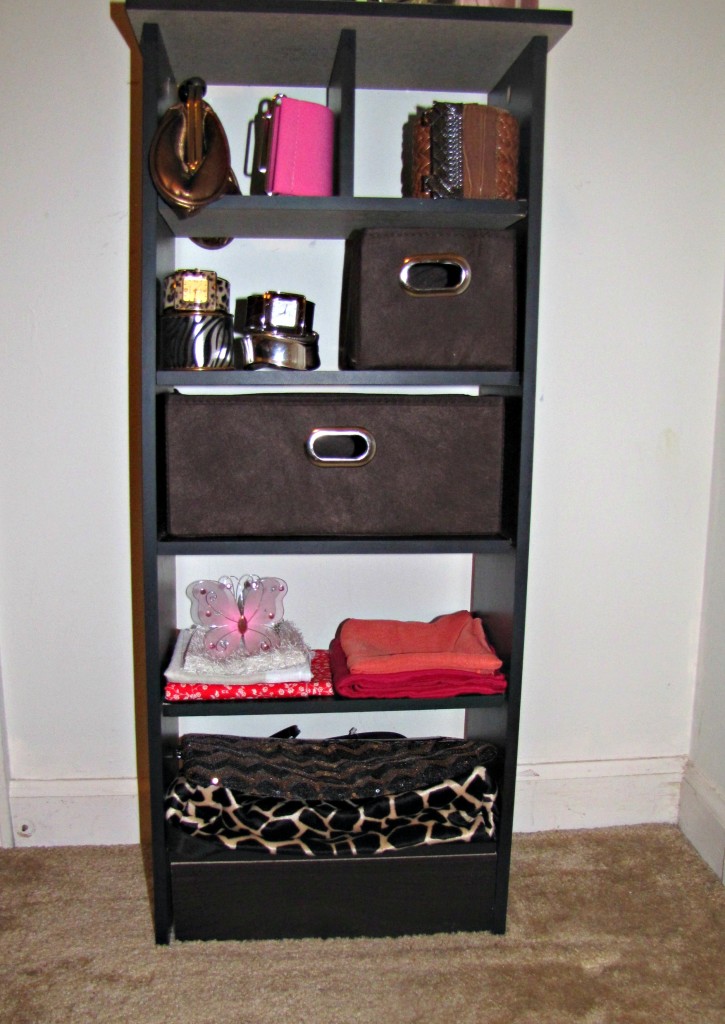 I also found a chevron lamp from Dollar General for just $12, which topped this look off perfectly. Now I've created a simple accessory corner using affordable finds!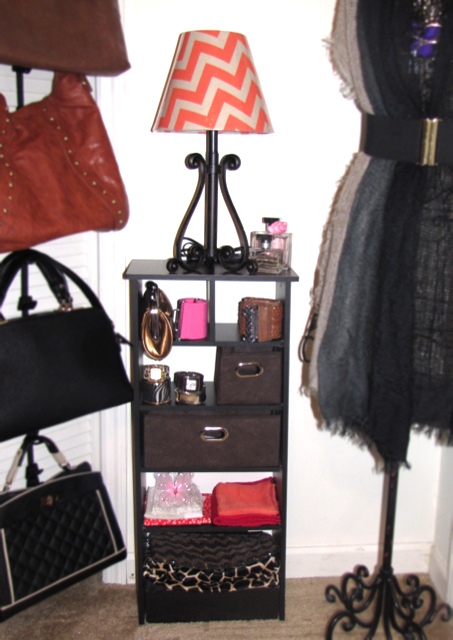 Have you ever purchased home decor from the dollar store, Family Dollar or similar stores? What ways have you modified them to create a more unique look?  
About the author: Tay Singleton is an Interior Stylist and Life & Style blogger who lives in Nashville, TN. Her love for color, texture and patterns is translated to her designs as well as her personal style. She releases all of her creative energy into her blog, Sassy Meets Classy. You can also follow her on Pinterest.