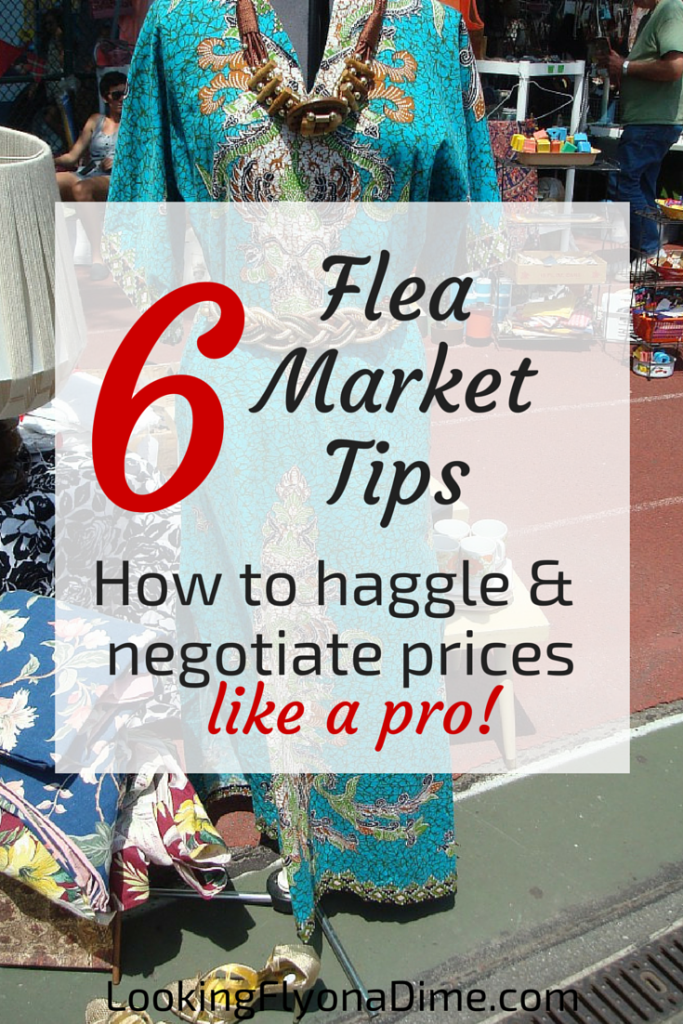 One of the things I love most about summer is the outdoor flea markets and garage sales. These are prime locations for one-of-a-kind statement pieces for your home or wardrobe. But I also know a ton of people who are intimidated by flea markets when it comes to negotiating a price. And I even know some who don't even bother to haggle and just pay full price.
Let me tell you: 1. you absolutely can and should haggle. 2. it's much easier than you think. Here are a few steps to negotiate prices at a flea market.
So let's assume you've found an item you really like and now it's time to start the negotiating. No need to get nervous. You've got this!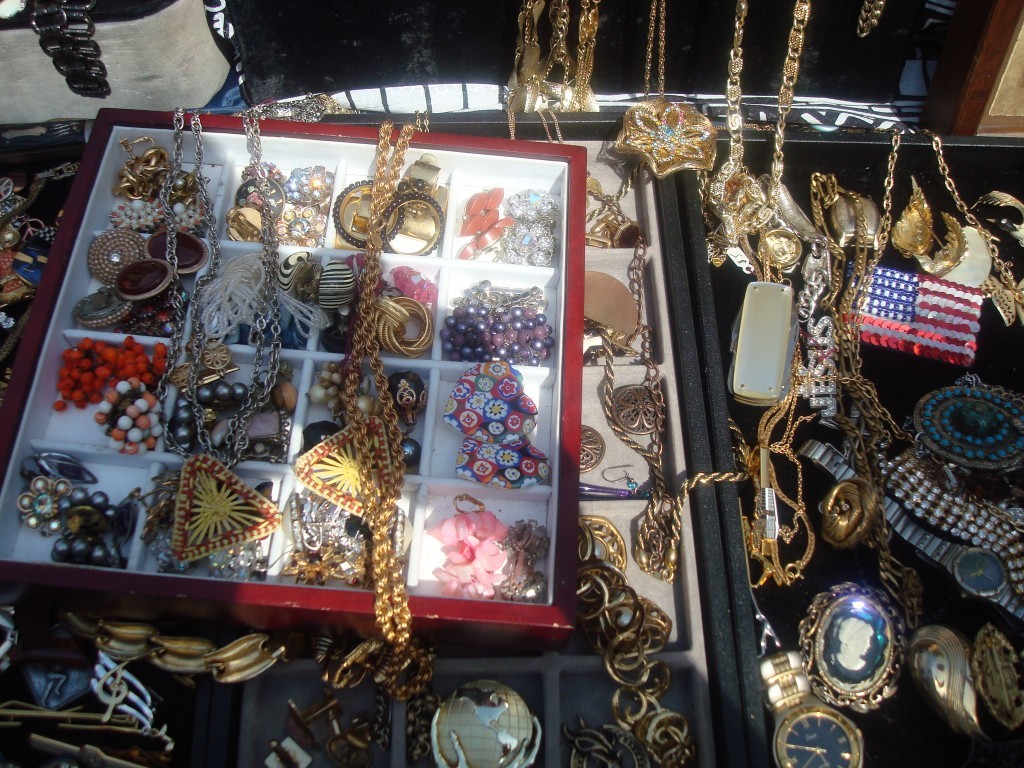 Don't Be the First to State a Price
The first one to mention a number is usually the one who gets the short end of the stick. Instead, let the seller throw out a number or just ask, "what's your price for this or what did you have in mind for this?" Then you can bargain your way down. If the seller says $25, counter with $15 and then you'll meet somewhere in the middle at $20. Think of it as a dance. You bend a little, they bend a little and then you come to a happy medium and waltz away with your new gem.
Walk Away…Or At Least Act Like You're Going To
If the seller just won't budge at all, then it's time to leave. Walk away without looking back and after you take a few steps, most sellers will stop you and make an offer. Seriously, it really is that simple.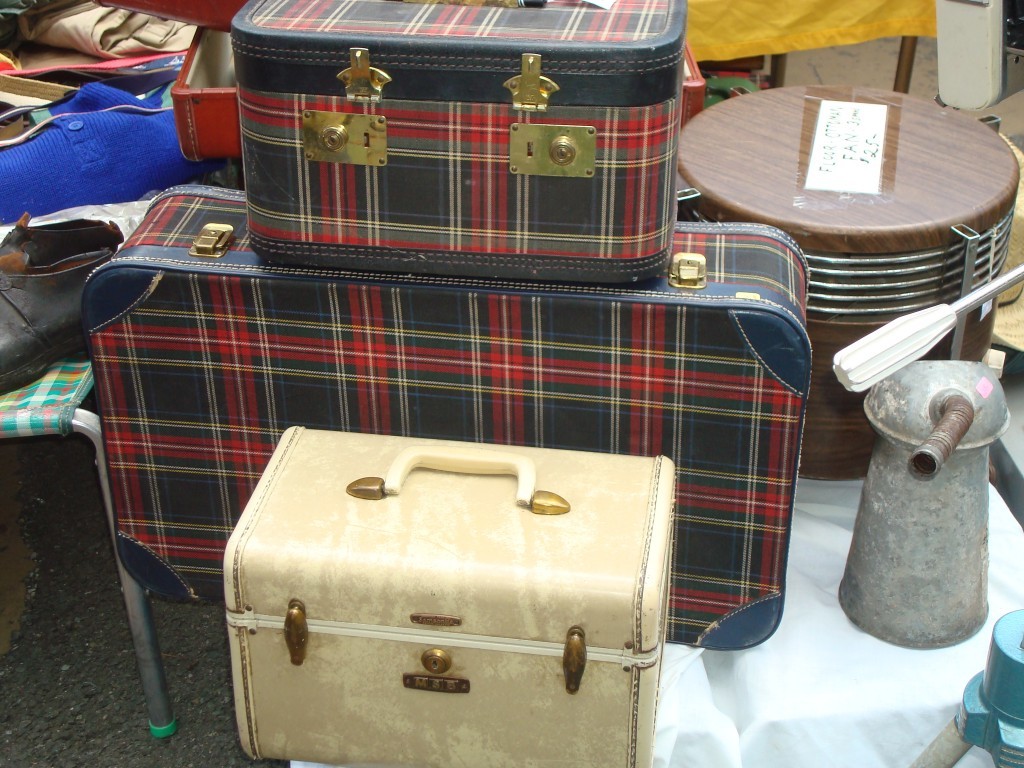 Choose Your Language Carefully and Respectfully
You can pretty much find anything at flea markets from the most awesome to something that may make you scratch your head. But no matter how wacky or seemingly overpriced something may be, you never want to disrespect what the seller's product. That means saying things like, "I'll give you…" or "this isn't worth more than XYZ dollars!" can come off as rude and dismissive. However, if you're polite and let the person know you reallllly love what they're selling, that will get you so much further.
Point Out Any Imperfections 
Like I mentioned above, you want to be respectful, but it's totally fine to point out any imperfections you might see, which can better your case for a lower price. Example: "I love this album and it would be perfect for my collection, but the plastic is ripped. Can you knock off a few bucks?"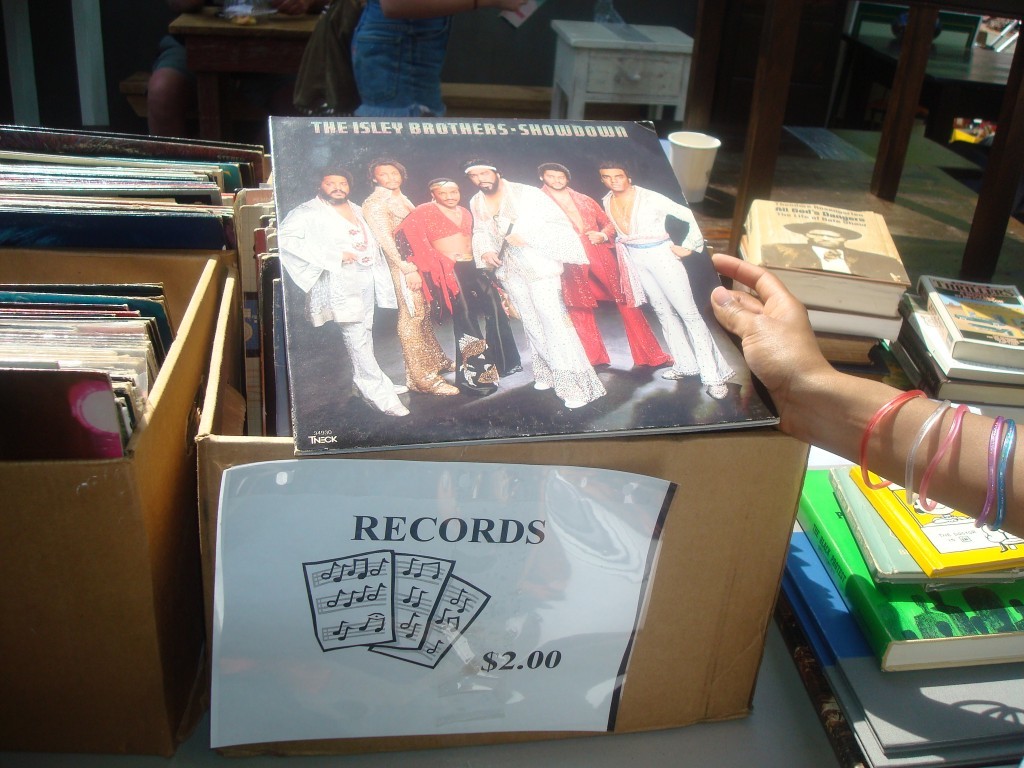 Bundle It Together
If a particular seller has more than one item you like, that works to your advantage. When you want more of their merchandise, they're more willing to give you a deal. You can buy one item at $7 or get two for $10.
Wait Until the End of the Day
Vendors want to sell, sell, sell. But what they don't want to do is pack their unsold products back up at the end of the night and load them into their car, van, etc. So as the day is nearing an end, they're more inclined to be a bit flexible in terms of pricing. This tactic can be a little tricky because you're waiting until the end of the day to see what's left, but you'll also spend much less. In my opinion, it's worth the gamble.
Hopefully these tips will make your next flea market trip so much easier. Vendors are used to haggling prices and they even expect it, so don't be afraid!
Do you have any flea market tips you can share? How do you haggle prices at the flea market?