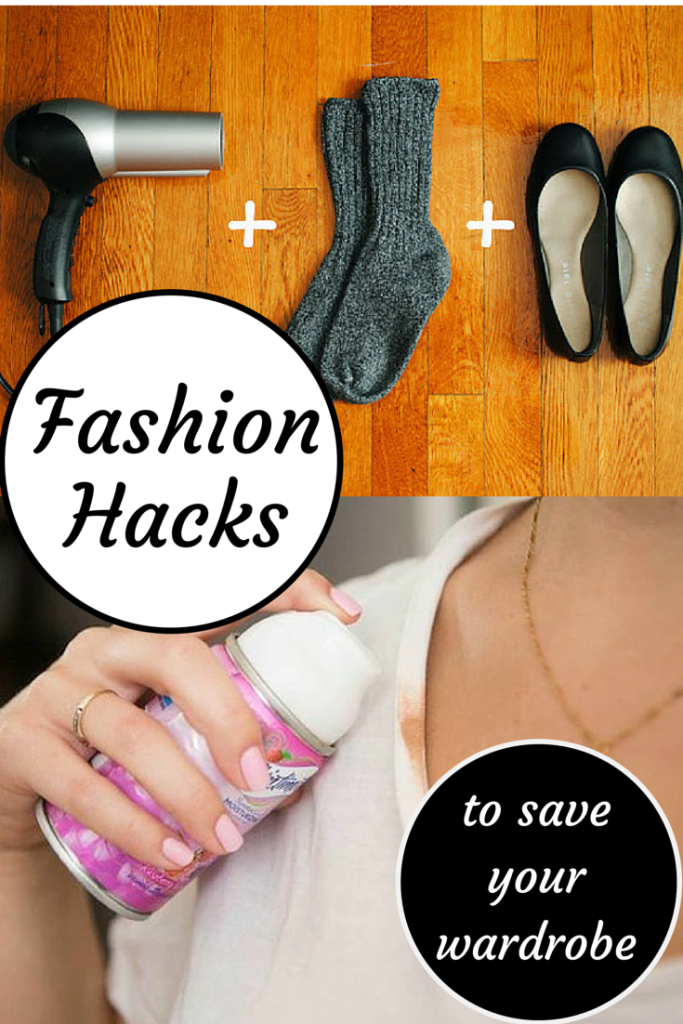 Fashion emergencies and snafus are inevitable, but it's all about how you handle them. That's where the right fashion hacks come in. Some people call them tips or quick fixes. Regardless of what you call them, they're super helpful.
From how to remove makeup stains on your collar to ways to stretch out your shoes, these fixes are quick and don't require MacGuyer-like skills.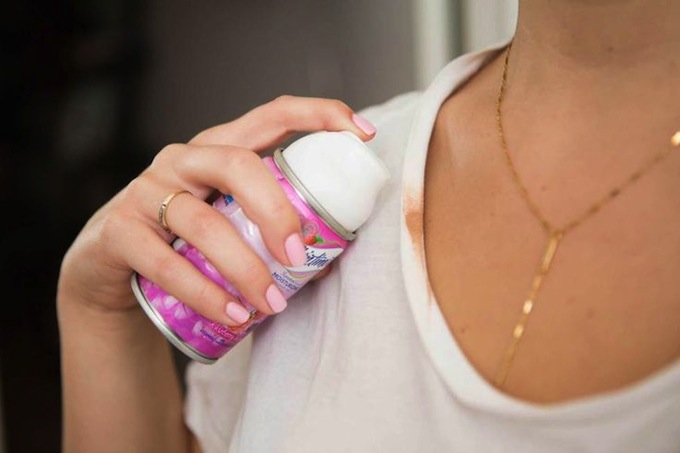 Remove Makeup
Whether I'm getting into or out of my clothes, I somehow get foundation on my collar. But there's something most women have in their bathroom that can remove makeup stains. Did you guess what it is? Shaving cream! Yup, it will break down the stain before it has a chance to set in. Just dab a bit on and wash the garment in cold water.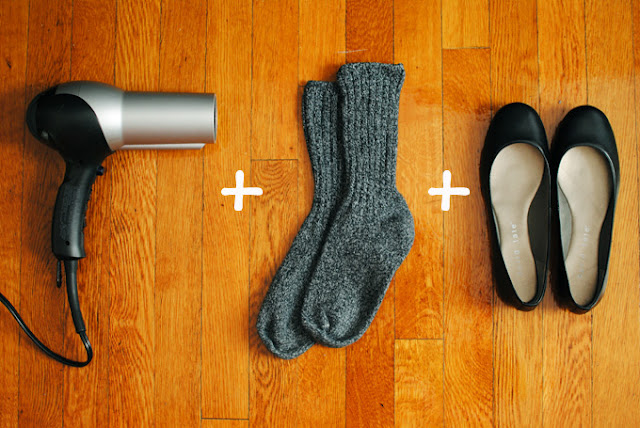 Stretch Out Your Shoes
Ever buy a pair of shoes and they're just a tad too tight? No need to toss the shoes or place them in the back of your closet. You have a few options. The first is to place water in a Ziploc, insert the bag in the foot of the shoe and then store the shoes in the freezer for a day or two. As the water freezes, it expands and the shoe will stretch a bit. Also, you can put on a pair of thick socks, slip into your shoes and blast them with a blow dryer. You'll slowly start to feel them stretch. I really like this last option for flats and strappy sandals.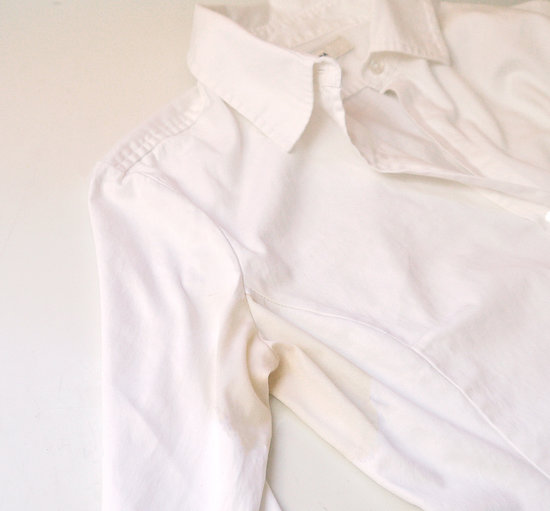 Remove Sweat Stains
Sweating is totally natural but sweat stains are just a pain in the butt, especially if you have a crisp white shirt. But removing those pesky yellow stains is pretty easy. Just spray a bit of fresh lemon juice and water on the area before throwing the shirt in the washer. This will save you from having to toss those discolored button downs, tanks and tees.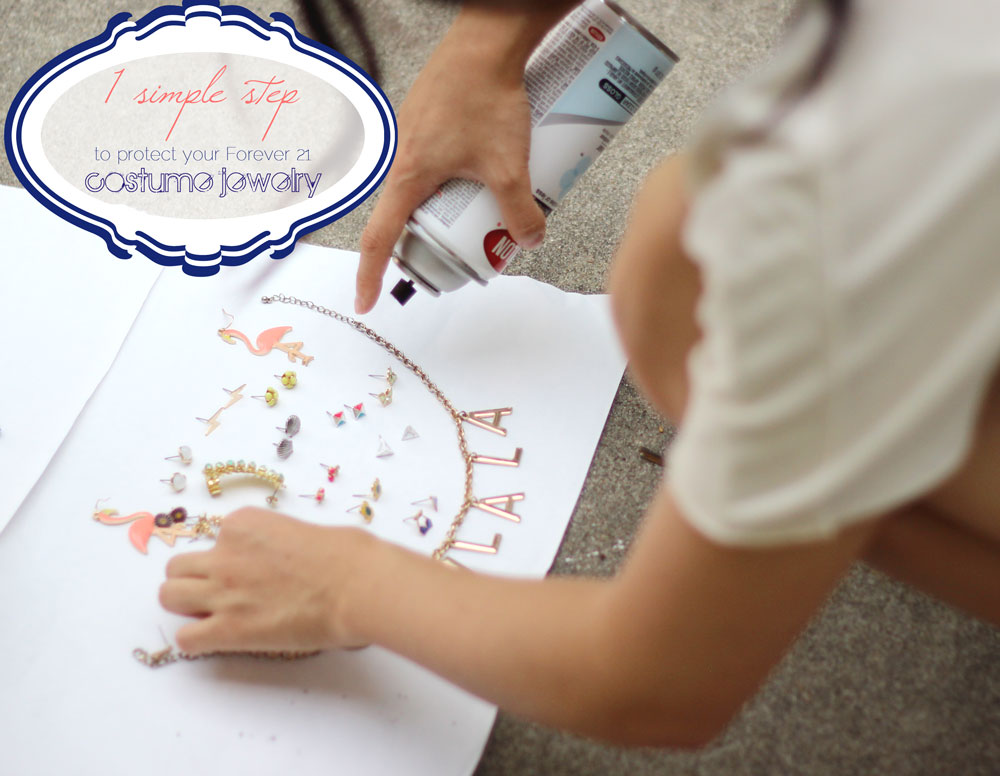 Preserve Costume Jewelry
I love cheapy accessories, but I don't love it when my skin reacts to the cheap material. To prevent your finger from turning green or the metal from irritating your gorgeous skin, just give the accessories a coat of clear nail polish or spray paint. It creates a barrier between the metal and your skin so you can say bye bye to the irritation and/or breakouts. And it can even make the jewelry last a bit longer and lock in the luster.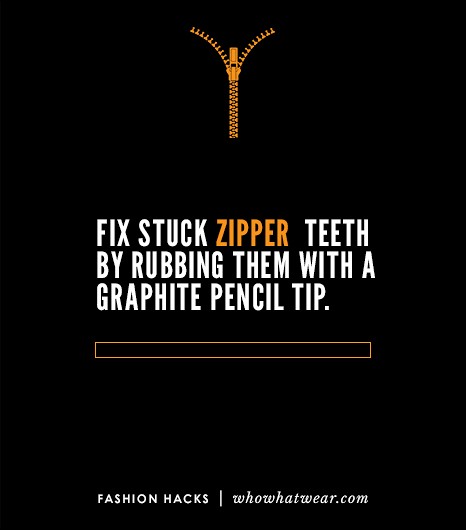 Unstick a Zipper
A stuck zipper can make the most patient person lose their cool. Get those teeth to unstick with a pencil. Just rub it on both sides of the zipper. The graphite is a dry lubricant and will have the zipper moving in no time. You can do the same with a Q-tip and petroleum jelly.
These are just a few tips, hacks and fashion fixes to keep your wardrobe looking clean, pristine and fly.
Do you have fashion hacks to remove stains or fix common fashion issues? How do you preserve your costume jewelry or keep your whites looking white?