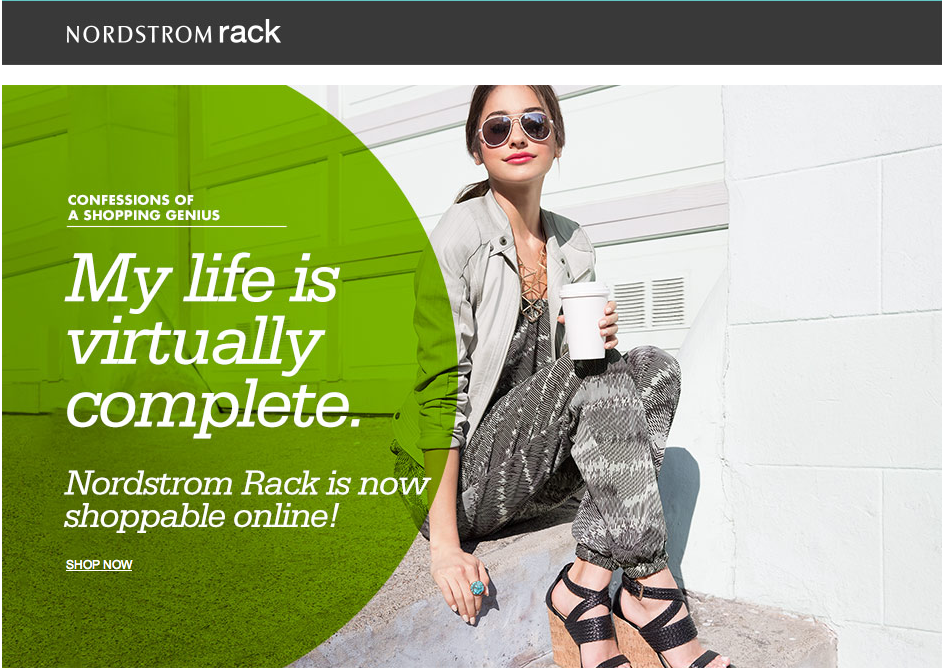 It's pretty common for retailers to have an e-commerce site because sometimes you can't make it to the physical location or you prefer a little retail therapy from the comfort of home. However, when it comes to discount department stores, you're either fortunate enough to live near a location or you're out of luck, as their sites don't sell products.
That's all changed within the last several months. TJ Maxx, Nordstrom Rack and Loehmann's have debuted e-commerce sites.
Late last year I told you how
TJ Maxx launched online shopping
 and just last week,
Nordstrom Rack
became shoppable online. And….while Loehmann's closed all locations in February, they announced they would resurrect their website so fashionistas can shop online. Actually, the new 
Loehmann's
site had a soft launch and you can shop
right now
!
Last week I was
tweeting
the good news about Nordstrom Rack's new site and while it's exciting and convenient, I also had some people weigh in and express their preference to shop in person.
I have to admit, I kinda have a preference as well. There's something about visiting a TJ Maxx or Loehmann's and leafing through the racks to find those affordable treasures. Sure, the pieces are also affordable online, but clicking a button has a different feel. While I'm happy to see Loehmann's is back, it's just not the same without any physical location.
What do you think? Are you excited about the trend of discount department stores offering online shopping? Do you prefer the convenience of online or actually hitting the store?