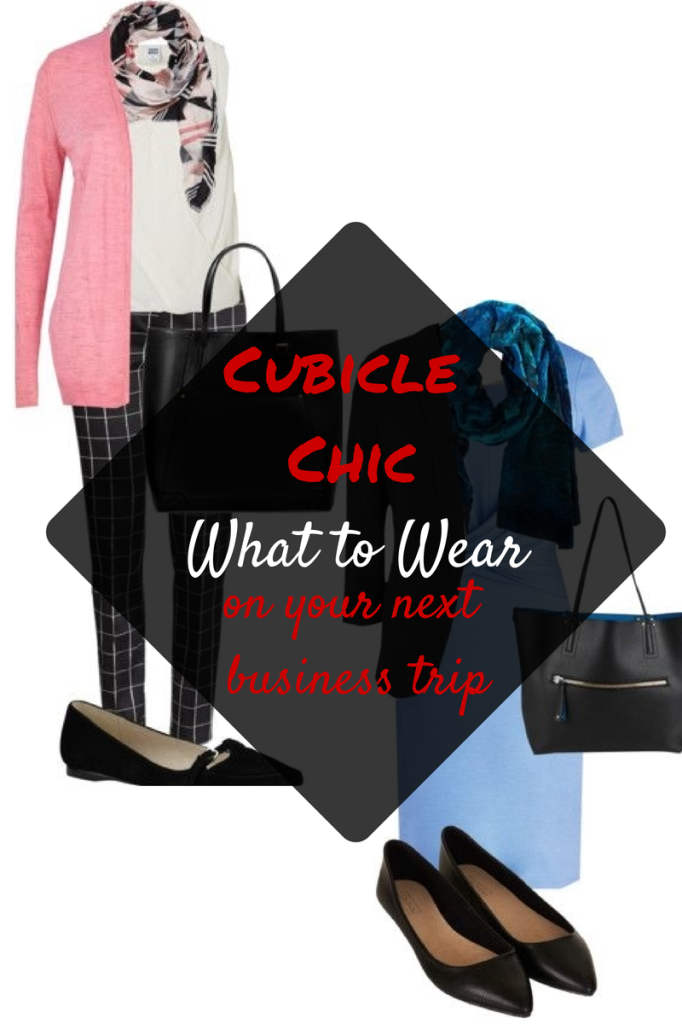 Whether for a conference, meeting or a big presentation, we are often called out of our cubicles to go on a business trip. But this is no time to let your style suffer as you're moving through the airport or once you land. You want to look polished as you're repping your company, right? Plus, you never know what kind of connections you can make at an airport!
In this week's Cubicle Chic, I'll give you two options for what to wear while traveling and an alternative outfit to store in your carry-on.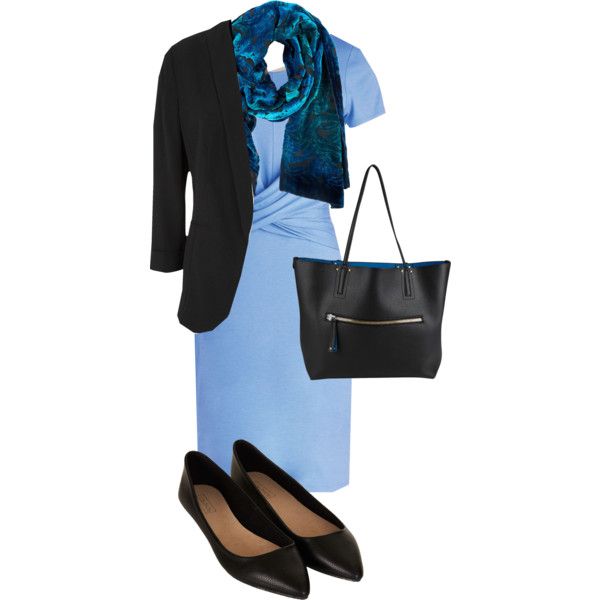 Blazer / Scarf / Dress / Tote / Flats
If your trip is business professional or you're dashing off a red eye flight straight into a meeting, you want to be nearly presentation ready when you get to your destination. This is yet another occasion for your shift dress, like this one from ModCloth. It's a pulled together, polished piece that will still look fresh after a long trip. Add a blazer for some professional edge and a higher quality scarf to pull the look together. If you want to rock heels, just carry a pair in your tote. This Aldo bag is large enough for a quick shoe change, but not cumbersome to carry.
Cardigan / Scarf / Blouse / Tote / Pants / Shoes
If your trip is business casual or you have some time before your meeting, try easy separates. A lightweight River Island cardigan and a coordinating scarf will keep you warm on a sometimes chilly ride and the shirt and pants are comfortable and easy to maneuver in. Just look at those pants? Slacks certainly don't have to be boring and these H&M printed pants are fun without being over the top, thanks to the chic black and white combo.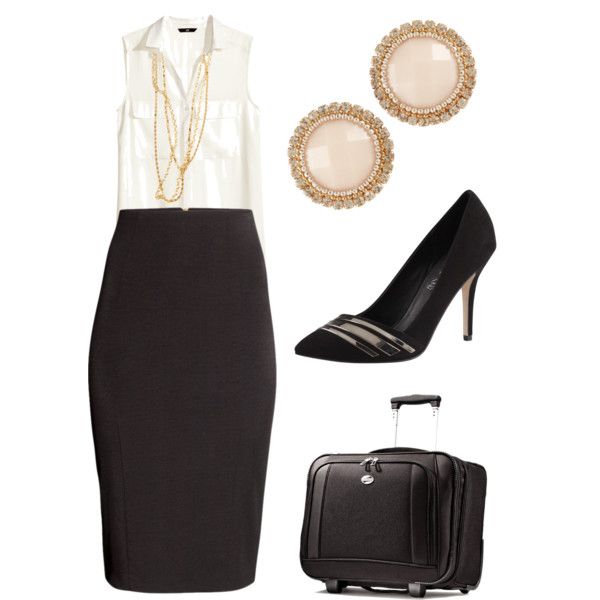 Shirt / Necklace / Earrings / Skirt / Shoes / Luggage
In your carry-on luggage, pack an extra set of clothes that can work for either a casual or business professional environment. Try a simple button up shirt and black pencil skirt that can either be worn by themselves or with the blazer or sweater you wore during your trip. Place your nice heels in a shoe bag and store them in your carry-on to keep them protected.  Also, keep your chunky necklaces or statement earrings in this bag.
Mixing and matching any of the pieces above can easily take you through a week long business trip!
Does your style change when you're traveling for work? What do you usually pack in your carry-on?
About the author: Antoinette Childs is a Baltimore native and recent Howard University grad with a lifelong love of art and fashion. She enjoys thrifting, professional football, Japanese cuisine and old Hollywood glamour. You can check out her blog at MlleAntoinetteC.wordpress.com, follow her on Twitter, Pinterest and Instagram. Also, like Mademoiselle Antoinette on Facebook.