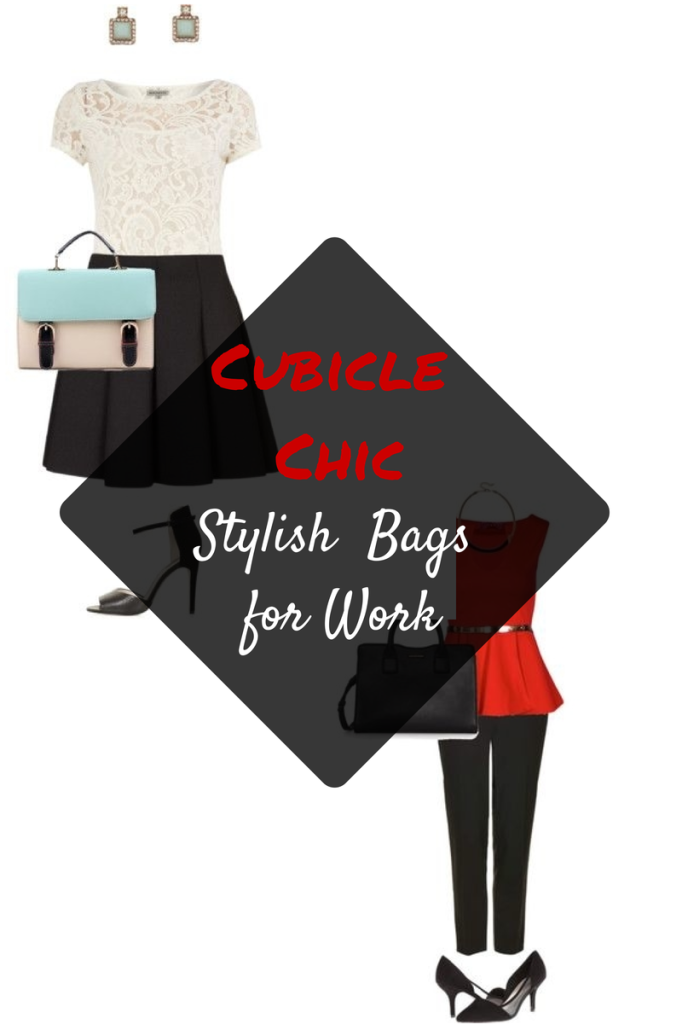 Laptop. Change of shoes. The meaning of life. We carry a lot of things in our work bags. With such an important bag, we should make sure it's as fashionable as it is functional, right?
This week's Cubicle Chic, we're showing you what to wear to work and how to make your handbag as fabulous as your outfit.

Bag / Shirt / Skirt / Shoes / Earrings
On days when you just don't want to carry the weight of the world on your shoulder, opt for a fun bag that highlights your dynamic personality. This colorblock Prinkko number keeps it fun. Small, cute bags are also great for transitioning from day to night. Just no discussing work during dinner!
Bag / Shirt / Pants / Shoes / Necklace
Nothing's worse than a great outfit with an outdated handbag, so make sure you have a simple yet impressive one thats shows you have it all together! This Mango bag has a polished exterior and room for your important documents or gadgets. Psst: it's currently on sale!
Bag / Dress / Necklace / Pumps
Some days you just need to carry everything around, including the kitchen sink. But just because you have Mary Poppins' charm, doesn't mean you should have her ridiculously large bag. With this studded Emperia London tote, you can carry your must haves without looking like a bag lady.
Do you have a huge bag that carries everything? Or do you like to keep your handbag as light as possible?