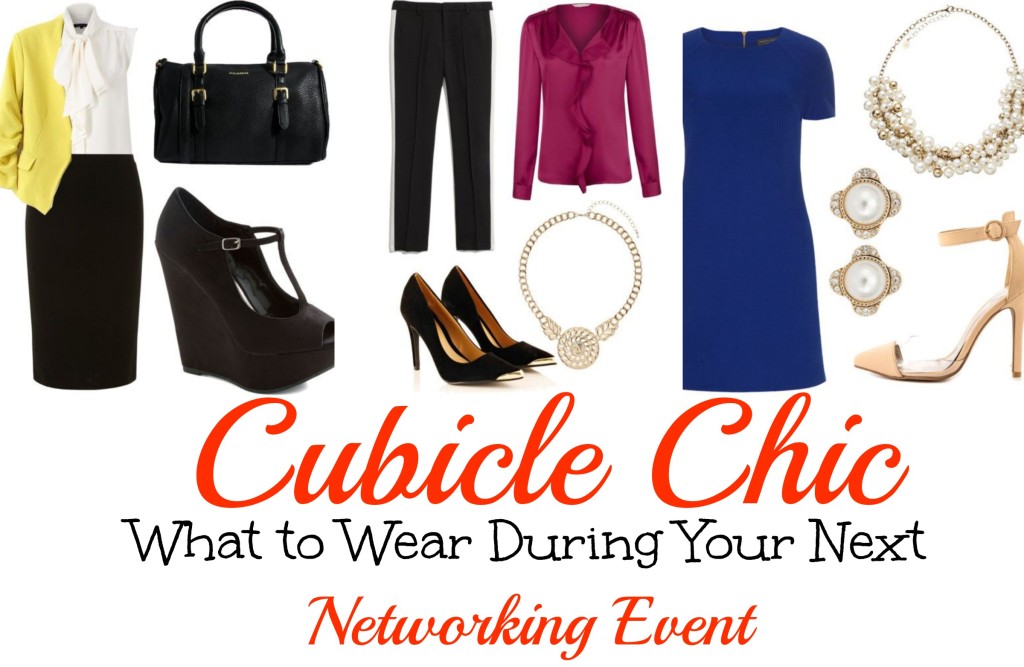 Networking events are important for every career woman. While these events are about making contacts, first impressions are important and your choice of clothing can seriously impact how you're perceived. We all want to be remembered as the well dressed woman with the brilliant start-up or the innovative ideas!
This week's Cubicle Chic is about creating fashionable and professional first impressions at networking events. Check out three potential outfits for your next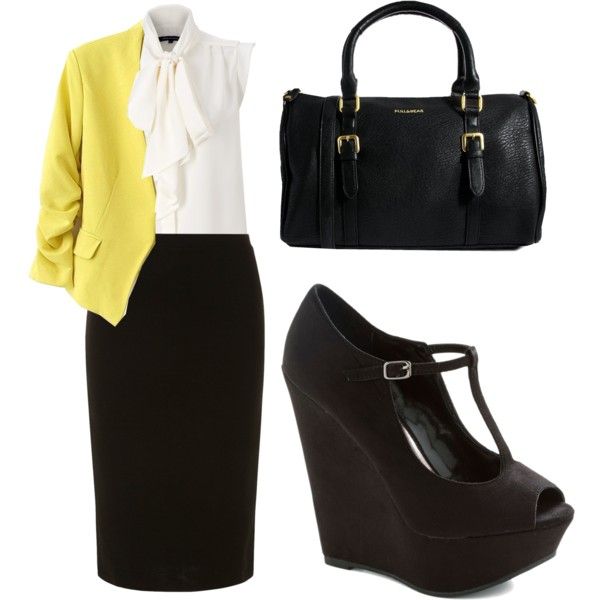 Shirt / Blazer / Skirt / Bag / Wedges
Pussybow blouses are great for a networking event because it makes you stand out. It gives a hint of femininity and visual interest without being overwhelming. Pair a sleeveless blouse with a colorful blazer and pencil skirt to add some personality to a basic suit.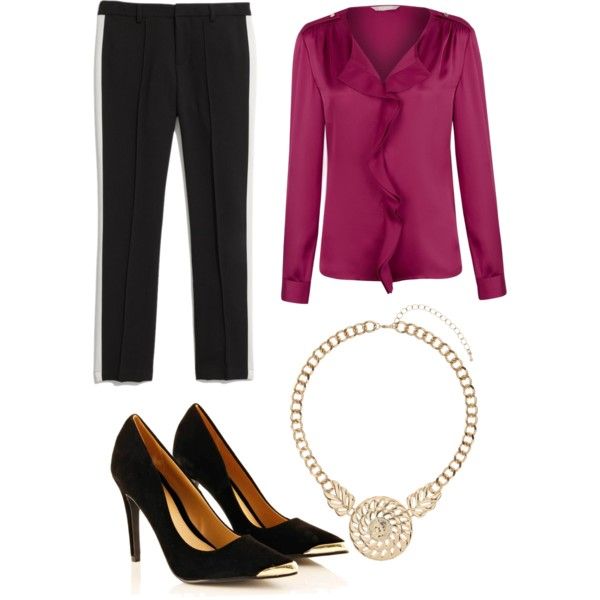 Pants / Blouse / Heels / Necklace

Slim cut ankle pants are the new modern way to wear suiting pants and they're universally flattering. These Madewell tuxedo pants in particular are great because they have an extra slimming effect with the white panels down the sides. Add a jewel tone blouse, gold statement necklace and gold tipped pumps for a complete modern look.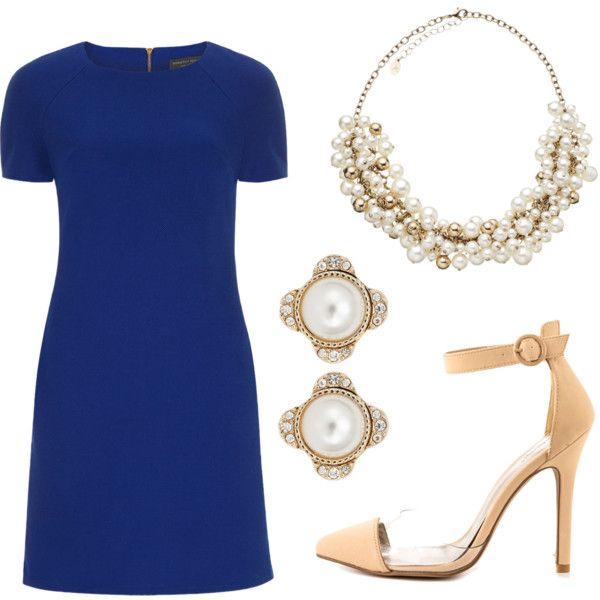 Dress / Necklace / Earrings / Heels

Famed costume designer Edith Head once said "A dress should be tight enough to show you're a woman and loose enough to prove you're a lady." Nothing embodies this quote quite like a well-tailored shift dress. A shift shows you're a woman who is serious about her business. And what's easier than putting on one piece, like this Dorothy Perkins dress, that instantly gives you polish?! Simple accents like pearl earrings and nude heels to give an elegant touch.
How do you create a fashionable and professional first impression at a networking event? What garments do you wear to make your outfit stand out in a professional way? 
About the author: Antoinette Childs is a Baltimore native and recent Howard University grad with a lifelong love of art and fashion. She enjoys thrifting, professional football, Japanese cuisine and old Hollywood glamour. You can check out her blog at MlleAntoinetteC.wordpress.com, follow her on Twitter, Pinterest and Instagram. Also, like Mademoiselle Antoinette on Facebook.