Here's my theory on Valentine's Day. It's a day of love, whether it's love for your significant other, friends or simply yourself – so it should be embraced! That said,  Valentine's Day falls on Friday this year and that can only mean one thing – you'll need an outfit that is not only perfect for the office but equally as perfect for your evening plans. Whether you'll be jetting off to a romantic dinner or happy hour with the girls, I took the liberty of putting together three looks that are sure to have you looking your best. And who knows, maybe the cute guy from the finance department will finally ask you out!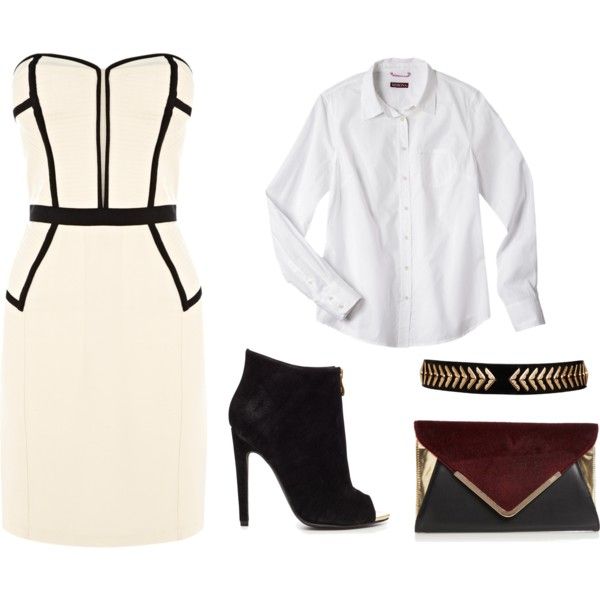 dress / shirt / booties / clutch / belt
A romantic dinner is the perfect time for a cocktail dress, but is the board room? Well, now it is! Pair your favorite frock with a white button down and belt. It's not only classic but has a sexiness that will be sure to wow your man.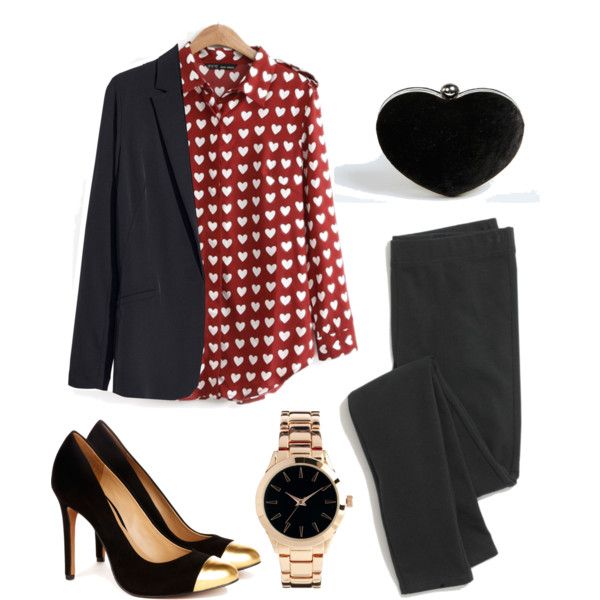 shirt / blazer / leggings / heels / bag / watch
If you're single and ready to mingle, happy hour will be fully equipped of Valentine's Day cocktails to get you in the spirit. A pair of black skinnies and heart print blouse is the perfect combination of flirty and classic. Pair it with a blazer at the office and then take it off for a more playful night look.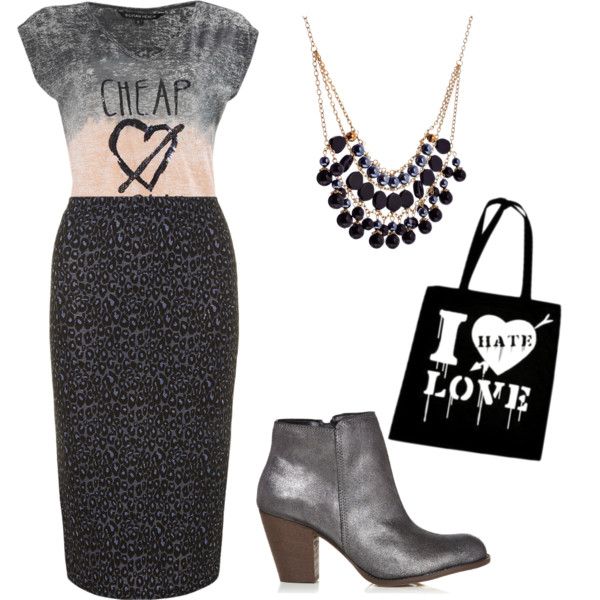 tee / skirt / booties / necklace / tote
Now, for those of you who insist on boycotting the day all together – at least boycott in style. Have fun with it by pairing an anti-love sweater with your favorite midi. You may be boycotting the day, but you never know what fate will send your way.
What are your Valentine's Day plans? What will be your look for the day and/or night?