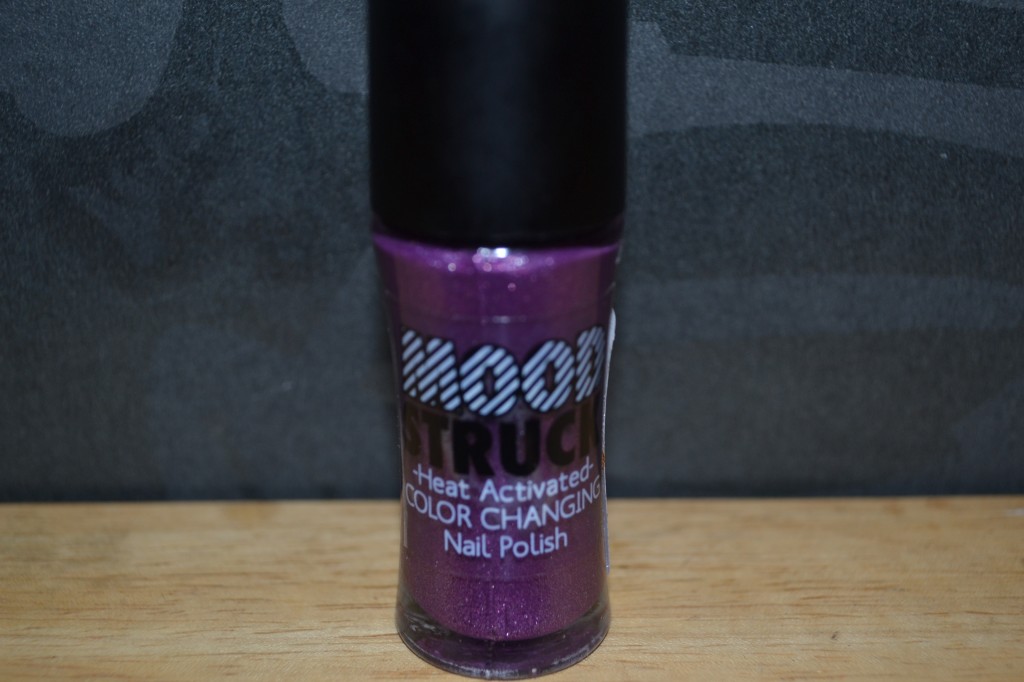 During my first Adventures in Thrifting last weekend, we dipped in to Forever 21 after we hit up three thrift stores. Since I'm on my Thrifty Threads 365 challenge and can't shop for clothing, I immediately went to the beauty section.
I was immediately struck by a bottle of sparkly purple polish. And after reading the label, I realized it was a heat activated polish that changes color. How cute! At only $2.80, I grabbed a bottle of Mood Struck.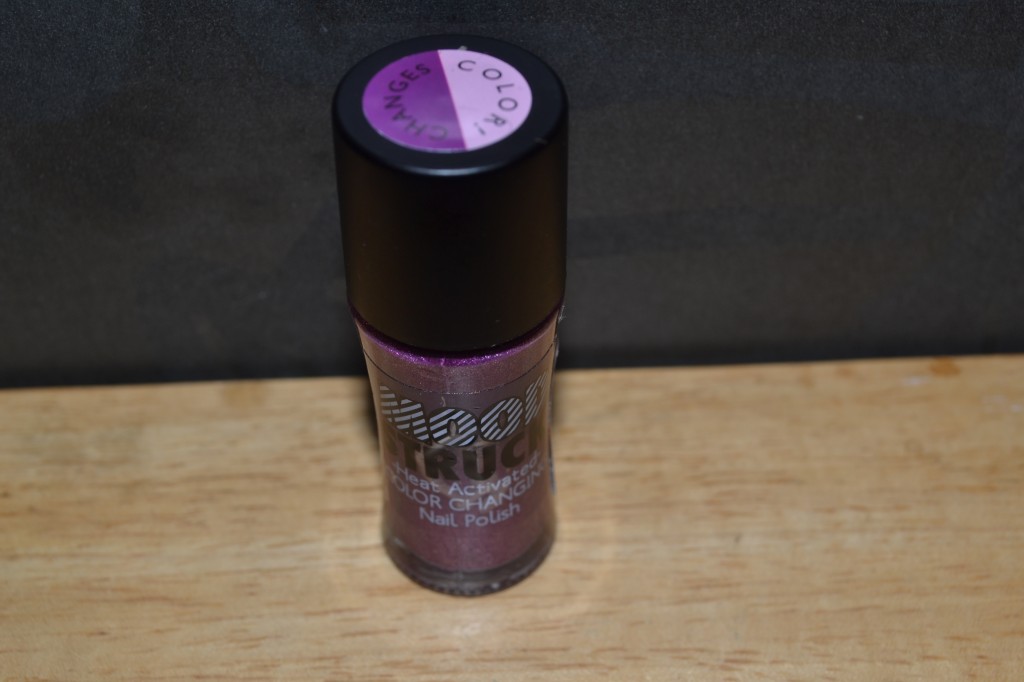 The sticker on top of the bottle shows the purple and light lavender hues the polish changes to.
After two quick coats of polish, I loved the deep plum shade. The color's vibrant and it has a bit of sparkle to it. I'm normally not a fan of matte polish, but I absolutely loved this. And even better, the drying time was super quick.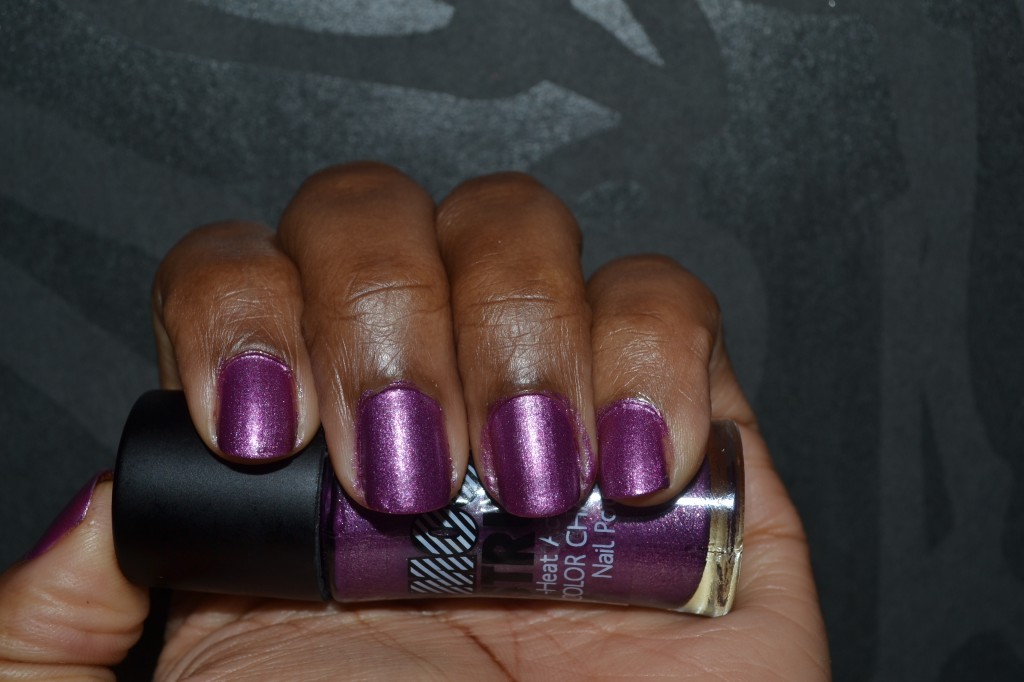 I was already happy with the results, but now it was time for the true test. Does Mood Struck really change colors? I ran my left hand under some warm water for a few seconds and saw nothing. Then a few seconds later I noticed the deep purple lightened a bit.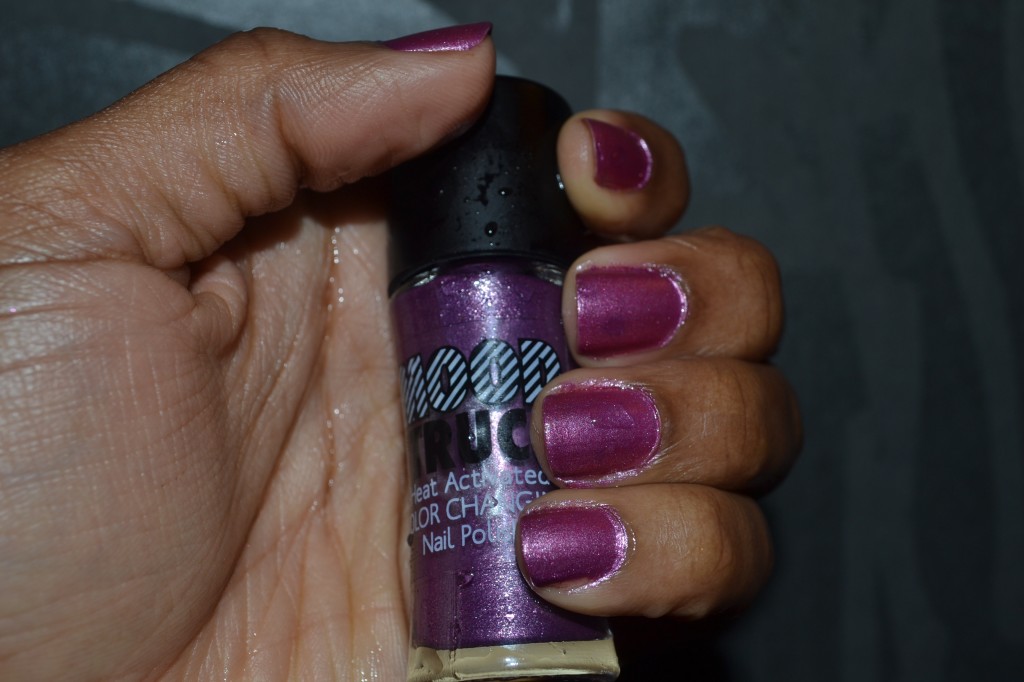 It's really subtle…I was a bit disappointed that my nails didn't immediately morph to the lighter shade as promised on the sticker. But the side by side comparison shows a gradual change.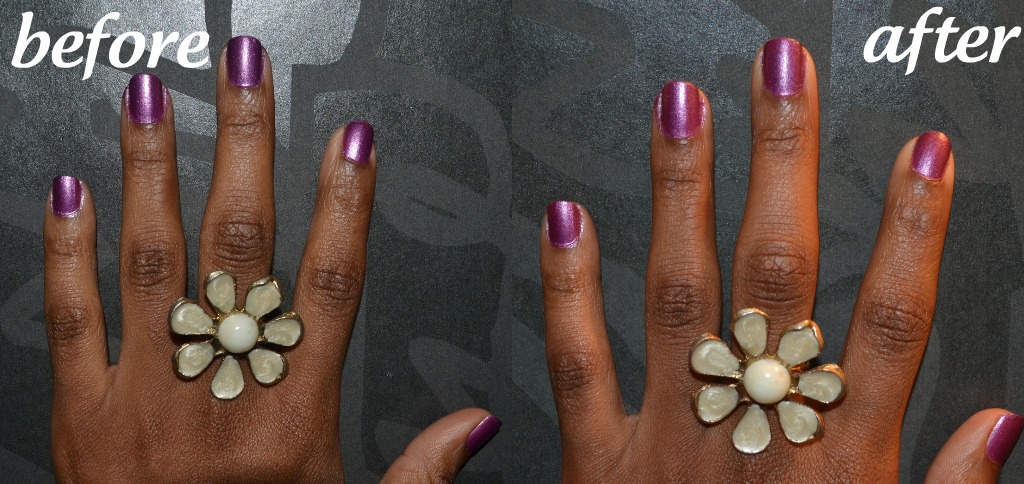 I took these pics last night and after getting out of the shower last night, I noticed the color became even lighter but not as light as I thought.
Bottom line: I like the polish. It tried fast and the color is gorgeous. However, the hue didn't change as drastically as I had expected.
So what do you guys think? Have you tried Mood Struck before? Did you notice the color change?