I'm a fan of bold hues. My motto is the brighter the better, but I understand everyone doesn't share this sartorial sentiment. I've received some serious side eyes for wearing red pants and yellow jeans. But there's nothing to fear when it comes to the color spectrum. Maybe you don't want to go as far as red pants, but a few accessories can brighten up your look for spring.
So step away from the neutrals and inject some color in your wardrobe with the accessories below.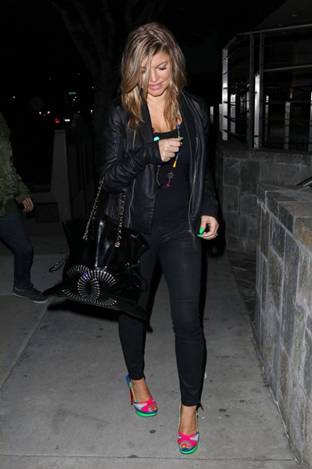 A pair of bright pumps is a quick way to add some flair to an otherwise boring look, Fergie's a perfect example of this. Though she's rocking head to toe black, your eye automatically goes towards her bold pumps. And luckily, the market is full of bold hued espadrilles, pumps and sandals.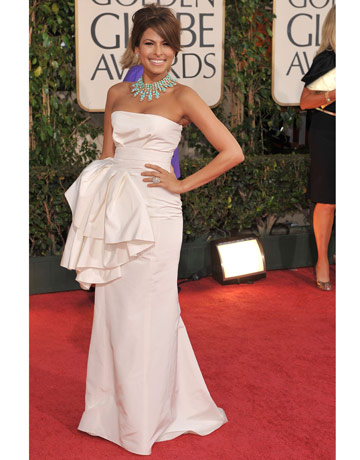 A bright pair of earrings, necklace or bangles always stand out against neutral clothing. Whether you like a bold necklace a la Eva Mendes or stacks of bangles and earrings, accessories are your best friend.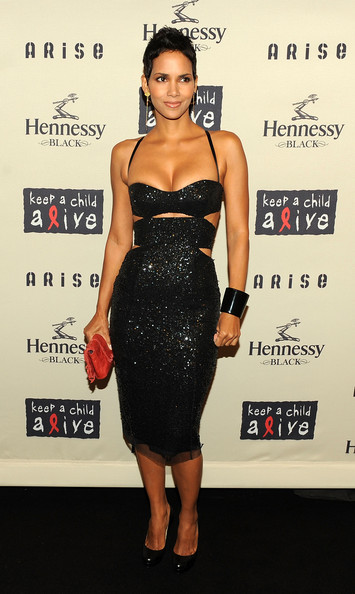 Shoes have to be stepped in to and jewelry has to be put on, but a purse can be grabbed as you head out the door. A citrus clutch or neon satchel is all you need to make a statement.