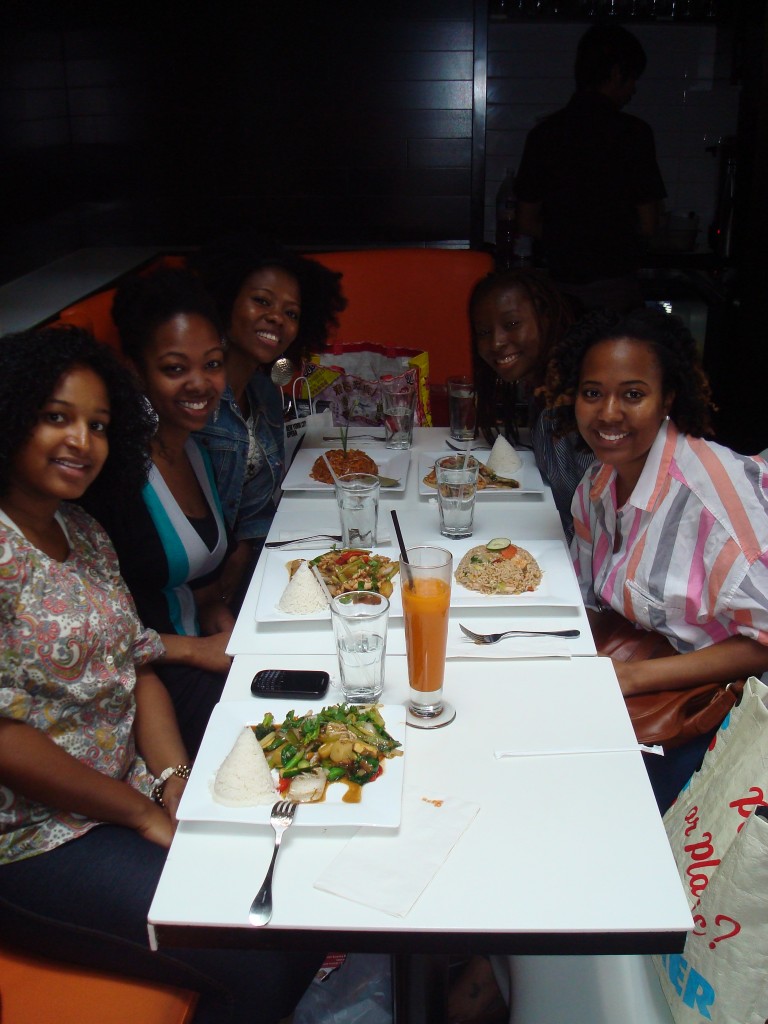 Earlier this week I gave you guys a quick recap of the first Adventures in Thrifting where I met up with a few readers to go thrift shopping. The theme was The Big Three and we went to Goodwill, Housing Works and Salvation Army on East 23rd Street in New York City. I already showed you what I found, so now it's time to see what my amazing readers scored.
Peep the quick video below where the ladies show off their goods, including on trend pieces like a coral top, bright denim, sequin dress and military inspired blazer.
After the thrifting was over, we enjoyed lunch at Spice. The thai food was amazing and less than $10! Shrimp pad thai makes me happy.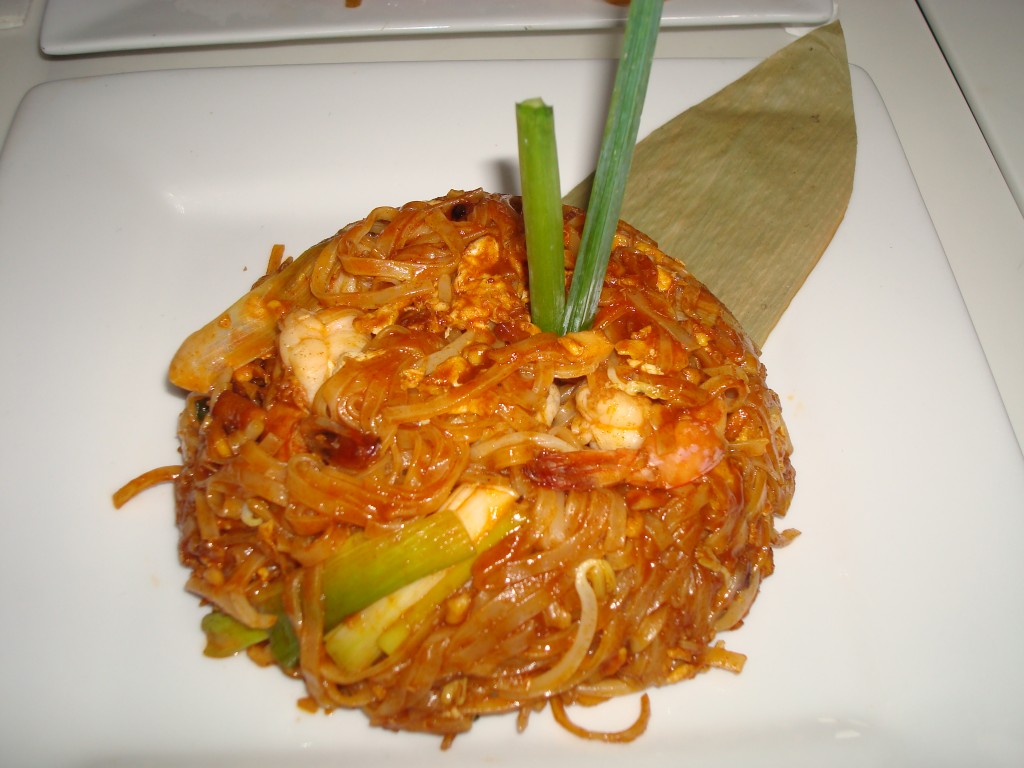 Thanks again to the ladies who joined me: Starr (twitter: @GangStarrGirl  blog: Gangstarr Girl), Amber (twitter: @amberjadams  blog: The Fab Life Project), Kristin (twitter: @AKAKristin  blog: Handbags, Hair and Heels) and Mikelah (twitter: @MissMikelah blog: Style & Vibes). Super special shout out to Kristin and Mikelah who came from out of state just for Adventures in Thrifting.
Check in early next week for full details on the next Adventures in Thrifting scheduled for June 5.