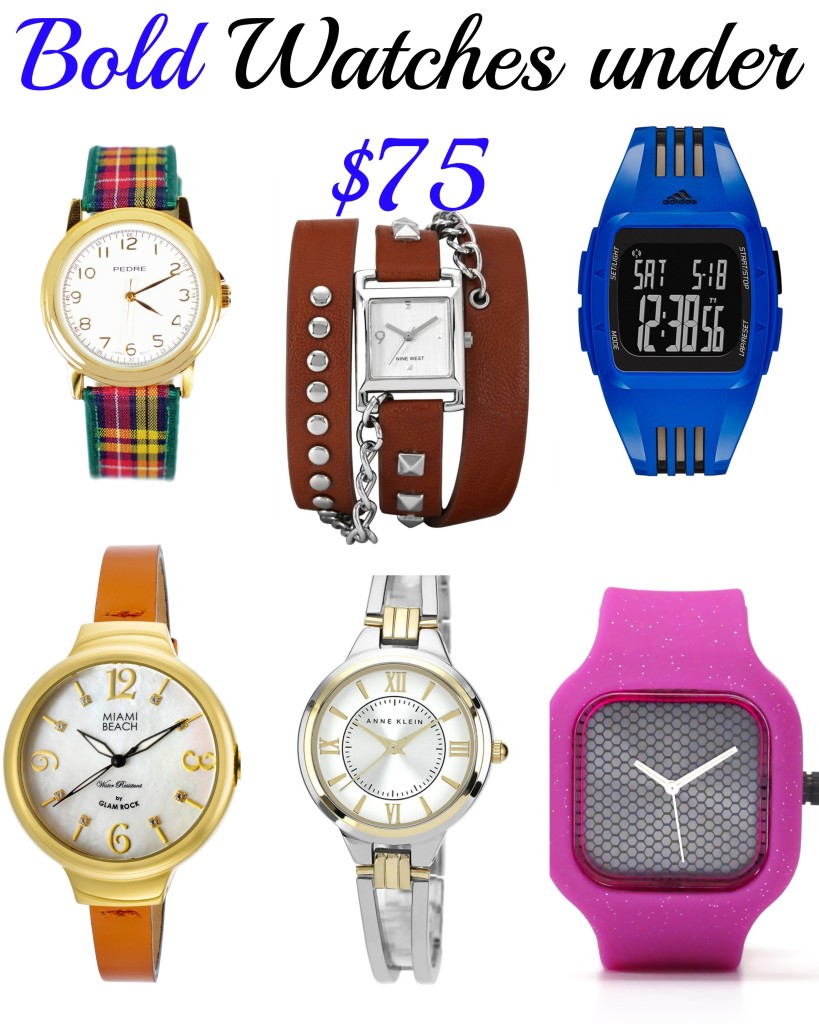 I have to admit I've never been a fan of watches. Not that I hate them, but for as long as I can remember, I've just deferred to my phone for a check of the time, rendering the watch practically useless. But, I've had a serious change of heart lately.
Even if you're not rocking one for functional purposes, today's watches serve major style moments. From dainty straps to edgy studs to trendy hues, every appetite can be satisfied.
To see the full rundown of my most fashionable and affordable watches, check out my latest Cheap & Chic post for ebony.com.
Since I'm doing Thrifty Threads 365 and can't buy any new clothes or accessories, I'm definitely adding a luxe watch to my thrift wish list.
Do you typically wear a watch or has the timepiece become obsolete to you? If you were to wear a watch, which one suits your style best?