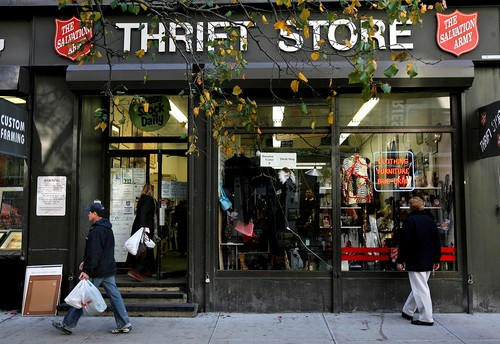 When it comes to fashion, there are some items every woman needs in her closet. These are the wardrobe staples that flatter all figures and work for every occasion of dressing. Though they're classic pieces and worth investing in, you can actually hit up your local thrift store for them. Actually, your thrift store is most likely overflowing with these items. And they won't set you back more than a few dollars.
It's always impossible to determine what a secondhand store will or won't have in stock, but I can assure you the majority of them have these five wardrobe staples on hand year round.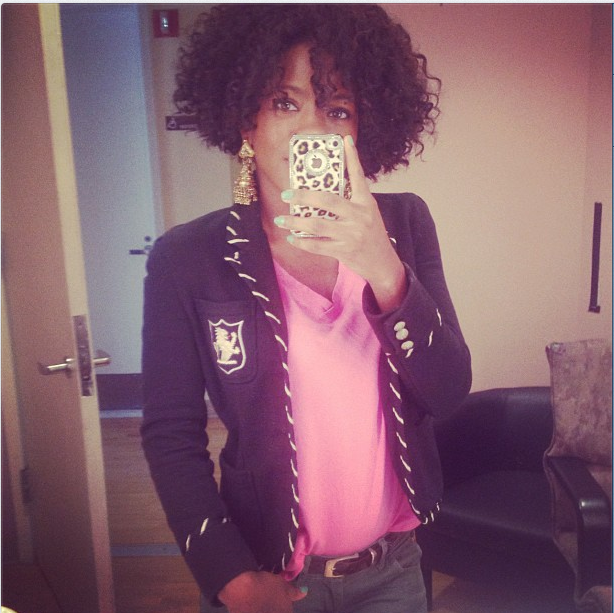 Blazer:
Whether you get a basic black or blue or a trendy striped one, a blazer is a must in every closet. I kept coming across so many blazers at my favorite stores that I had to put myself on a blazer freeze after I realized I had more than a dozen of them. The blazer quickly dresses up the most casual, everyday outfit like jeans and a tee or keeps the chill away on a night out or in the office.
Cardigan:
Just like the blazer, a cardigan is another finishing piece you'll get serious wear out it. Whether you belt it over a dress or wear it open with a cute top and skinnies, the options for styling it are endless. It's also a great piece to help you get more wear out of other garments. If you have a favorite spring or summer dress you've wanted to wear in to fall, it's possible to do so just by throwing a cardigan over it.
Button Down:
A crisp white one with a pencil skirt. A chambray one under a fur or leather vest. Or a silk one with your favorite trousers. There's nothing you can't do with a button down shirt. It's the top that's appropriate for any occasion. The women's section has endless options but don't be afraid to head to the men's section either. A slightly oversized men's button down looks great tied at the waist or belted over a form fitting bottom.
Trousers:
Even though I tend to practically live in skinny jeans and dresses, I appreciate a good pair of trousers. From winter appropriate wool to summertime silk, they're great when you want a more polished. And if you don't want to look to stuffy or prim, balance it out with an edgy top and/or accessories.
A-Line Skirt or Dress:
Few items of clothing are as universally flattering as an A-line dress or skirt. Fitted at the waist and flared at the bottom, it accentuates an hourglass figure or gives the illusion of one. Whether you get a wrap, printed or neutral, an A-line frock will serve you well.
Of course these are just a few pieces every woman should have in her fashion arsenal. And I've been able to find all of these at my
favorite thrift stores
. If you're looking for a secondhand shop in your area, check out this
thrift shopping directory
.
What wardrobe staples have you scored at your local thrift store? What items are still on your list?