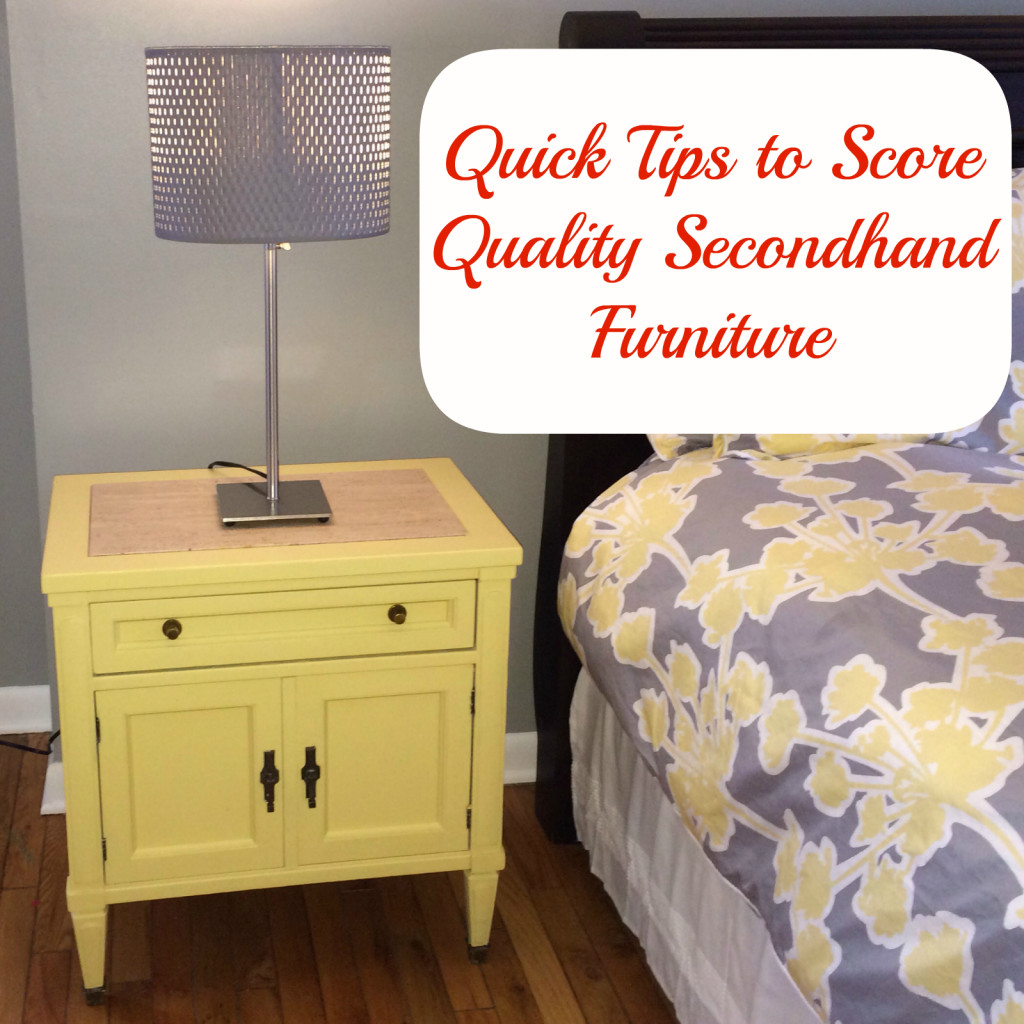 Did you know you can save hundreds on thrift furniture and it's also environmentally conscious? Purchasing used furniture is an amazing way to decorate your home and save a unique piece from the dumpster.
Check out the table above. My mom bought two side tables for $30 each and painted them yellow. She researched the furniture designer and found out the tables were individually worth about 3 times as much. Thrift store score!
Ready to start furniture thrifting? When you're on the hunt for used furniture keep these quick tips in mind to help you choose quality thrift store furniture.
Try It Out – This is a must! Sit on it, lay on it, push the drawers in and out. Make sure it's functional and comfortable before making the purchase.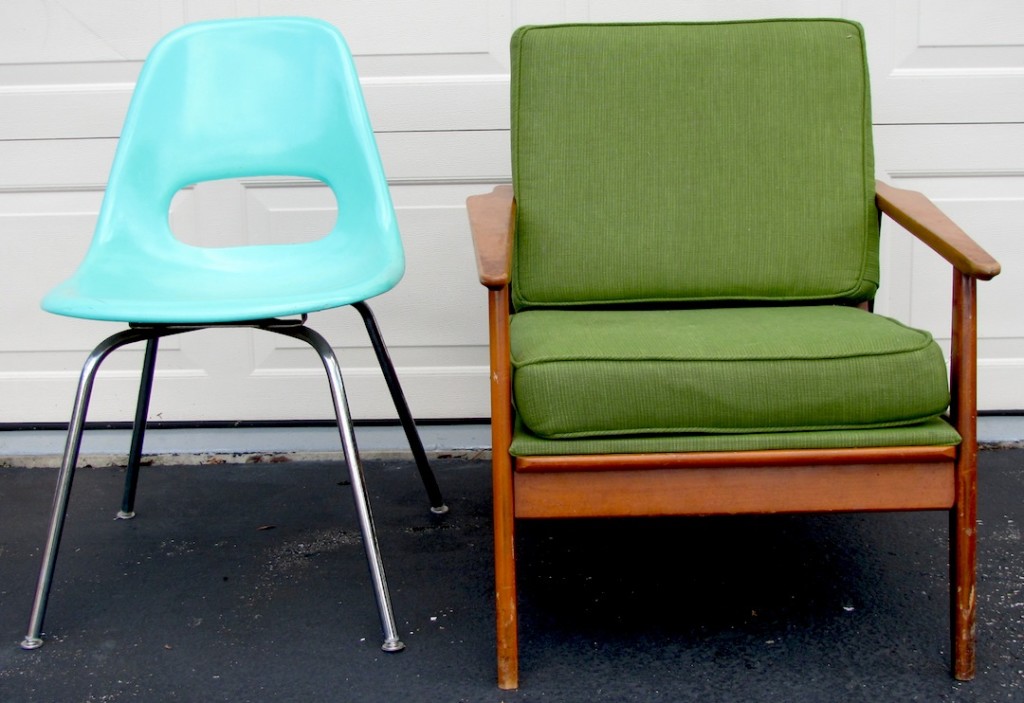 Bring a Measuring Tape – Make 100 percent sure that it will fit before committing to the purchase. Most thrift purchases are final sale, so you want to be certain the piece will fit in your space.
Look for "Good Bones" – Look past the immediate appearance of furniture to it's structure. Although it may look outdated, older pieces are typically very well constructed. Re-upholstering or refinishing a piece with "good bones" could last you a lifetime!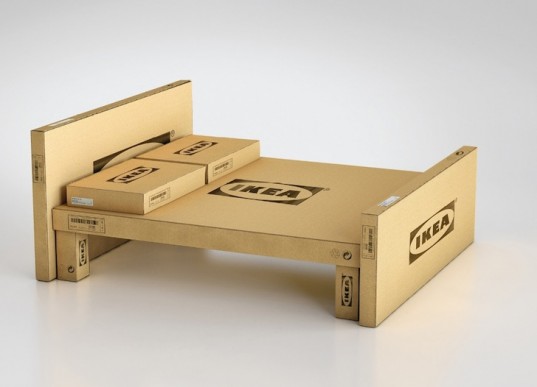 Avoid Home Built – Be extremely cautious before purchasing second hand build it yourself furniture from stores like Ikea or Walmart. These pieces don't always last for the long haul and are likely only a short term solution.
Inspect for Bedbugs – Save yourself trouble and inspect for bed bugs thoroughly before making any upholstery purchase. For detailed information, read 4 Ways to Check for Bedbugs. The hassle and cost of getting rid of bedbugs easily outweighs the savings from the used purchase.
What about you? Do you have any tips to share? What's the best used piece you've found? Have you ever found a piece with "good bones"? Share below!
About the author: Taylor Gordon is a freelance blogger living in Washington, D.C. When she isn't obsessively searching for deals, you can find her Instagramming photos of her cat Zeus or blogging about personal finance and budget living on her blog, TrendyCheapo.com.  Like Trendy Cheapo on Facebook or follow her @TrendyCheapo on Twitter.